A personal history of listening to music — the record player
There is a little story that I grew up listening to that is still told by mom with much relish. Many years ago, we were living in a rented house in a building that had 3 or 4 other houses on the ground floor. I was 1 or 2 when I apparently grew quite fond of a particular song. Each time the neighbours would play that song on their record player, I would run to their door and do what you could probably call a dance. One day the neighbours took an offence to this harmless act and told me off (I have a feeling there was something more involved — hint: there were no diapers in India in those days). That very evening, dad got home the record player and made sure that the song was played loud enough to reach the neighbours. The song ironically was Rootho Na (translation: Don't take offence) and the movie Ahsaas (translation: Feeling/Realization).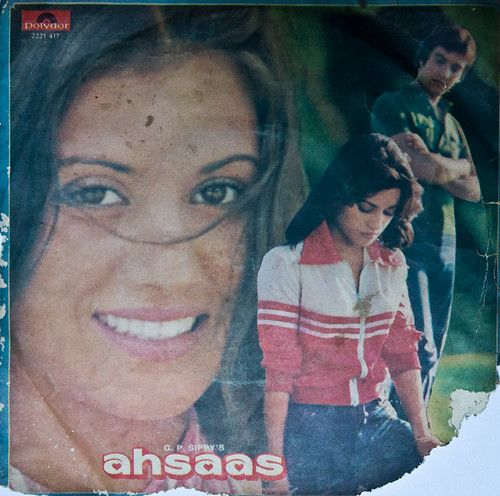 Ahsaas - our first record - a 7" 45 RPM EP
The thing I still haven't gotten over is that the first composer I shook a leg to was Bappi Lahiri.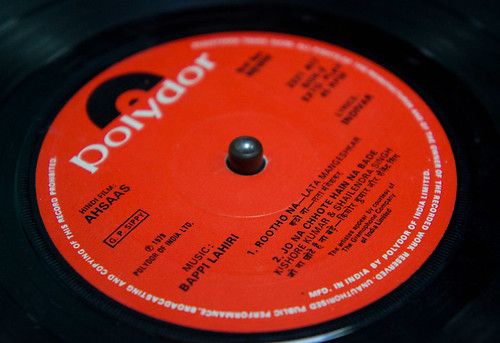 Rootho Na
The man's notorious for:

Screen Shot 2012-02-06 at 20
And as a google search for his images would reveal, he is suspected of being a goldmine.
So even though the record player was procured well after I was born, as far as my memory is concerned, the record player and our collection of a handful of EPs and LPs were always there.
I have memories of listening to Kabuliwala on an LP of children's song: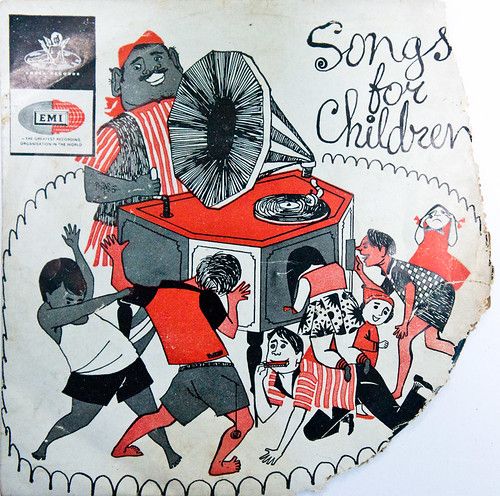 Songs for children
I have memories of amusing myself by playing 33 RPM LPs at 78 RPM. Gibbirish Hindi lyrics like gapuchi gapuchi gum gum kisiki kisiki kisiki kum kum (Translation: gapuchi gapuchi gum gum kisiki kisiki kisiki kum kum — I kid ye not!) lend themselves nicely to that sort of mischief.
I have memories of using its speaker with my first computer through a clever hack involving a stereo pin and crocodile clips.
For some reason the record player was never given away or sold - just packed away, forgotten and after a gap of few years remembered again. Like a narrator in a play who appears every now and then to move the story forward.
I recently saw a 7" vinyl of an old Hindi film Qurbani at a used LP shop in Amsterdam.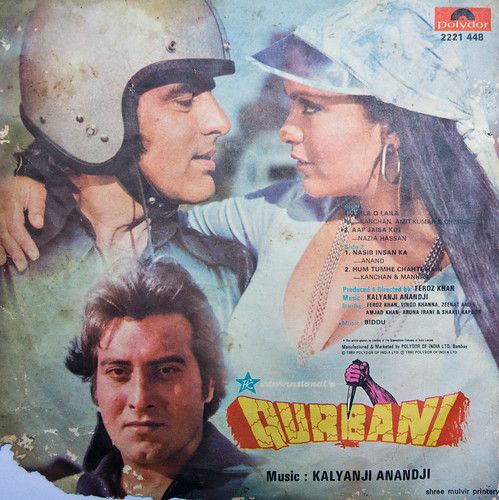 Qurbani
I was so overcome with nostalgia, that during a visit to India last week, I located the record player in our loft, brought it down, dusted it and plugged it in. The yellowing newspaper in which it was wrapped bore a date in the year 2002. Surprisingly, even after 10 years of lying unused in a dingy, dusty, cobwebbed corner, it came to life. The turntable is a bit rickety (and noisy), the RPM selection switch a bit stiff, the volume and pitch control knobs a bit loose and the latches that allow the speaker and the rest of the unit to be neatly packed as one box a bit rusty, but if you place an LP on the turntable and gently drop the needle on it, it soldiers on producing that warm, nostalgia inducing sound that only LPs do.
I was quite taken with the cover art of the LPs. What makes them remarkable is that they were made in a pre-Photoshop era. People must've spent hours compositing some of these covers together: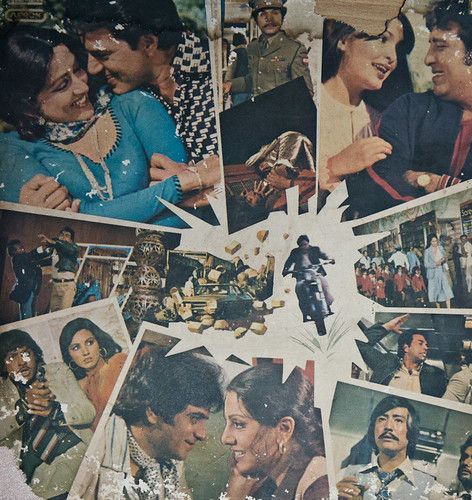 The Burning Tray - LP inlay
The burning train inset - in which they look like their sons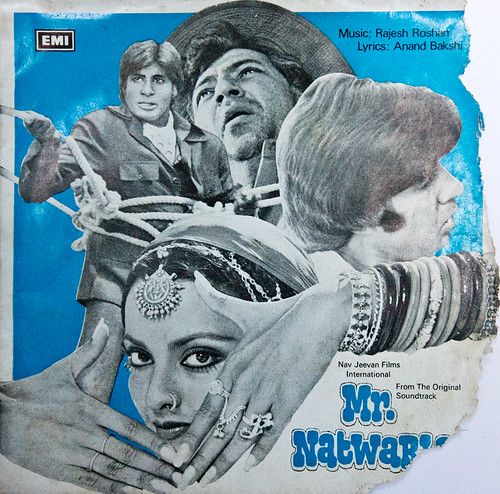 Mr. Natwarlal.jpg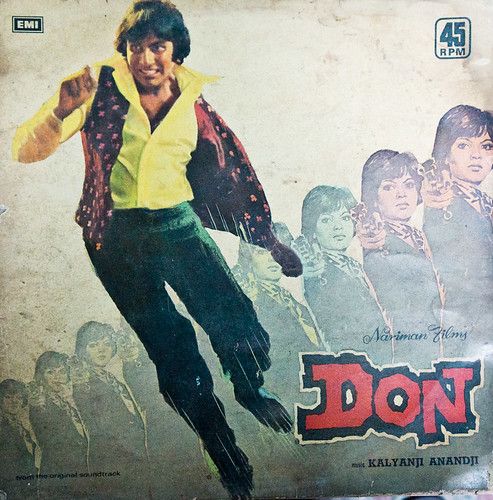 Don
[At some point in my life, I was particularly partial to anything with Amitabh Bachchan on it. Uncles and aunts would ask the question that uncles and aunts in India loved to ask 7-10yr olds in the 80s — "What do you want to become when you grow up?" "Amitabh Bachchan" would be my unwavering reply for many years.]
While time has rendered these covers kitschy, some should continue to appeal to the contemporary aesthetic: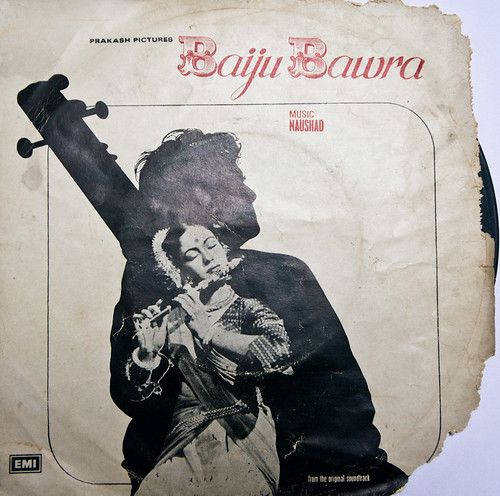 Baiju Bawra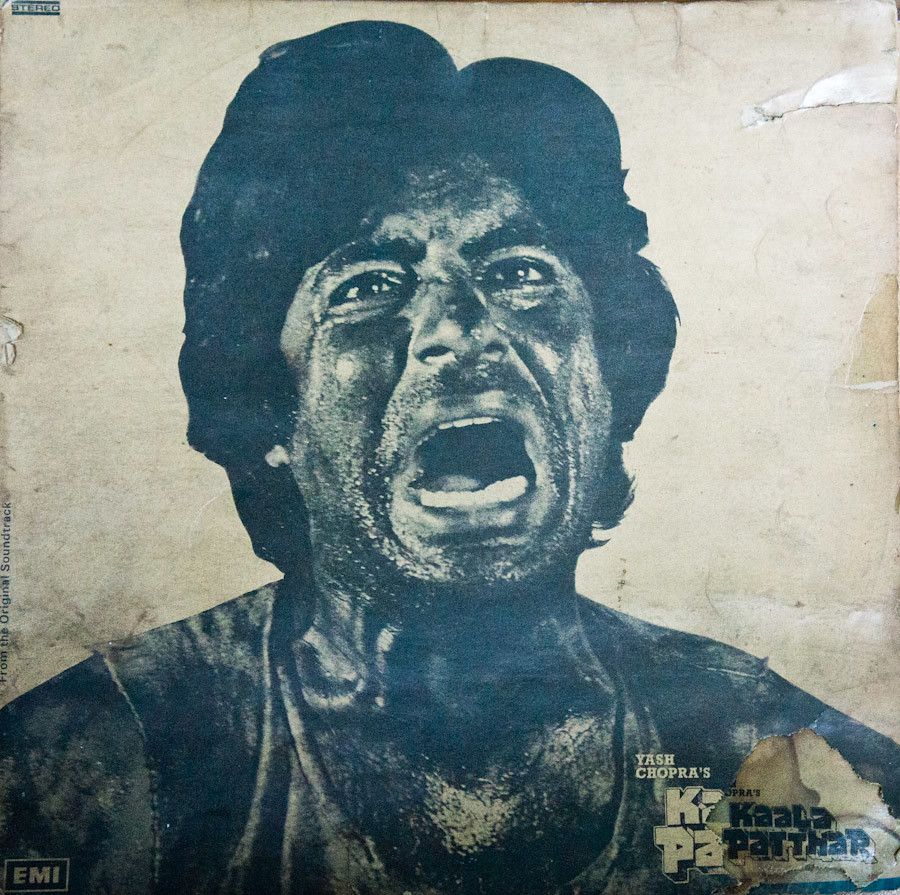 Kaala Patthar
The present day CD cover art has nothing on these 12"x12" (12"x24" for double LPs) cardboard covers.
The 7" EP records used to cost around Rs. 16 and the 12" LPs used to retail for Rs. 27. The 7" EPs would have room for about 2 tracks on each side. The 12" LPs fared a little better with 3 tracks on each side. I think that's a lot of money for a middle-class family of four in the India of the 80s. The inconvenience of having to manually flip the record came free.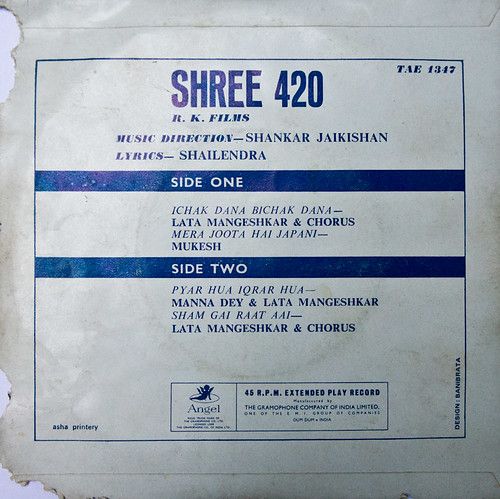 Track listing on a 7-inch 45 RPM LP
One record in our collection stands out — not only because it's made up of paper-thin, transparent plastic, but also because I remember how it got home. We were waiting at our dentist's reception for my routine dental checkup when dad stumbled upon it inside an old magazine. The 7" record has a short 5-min promo for the movie Zamane Ko Dikhana Hai.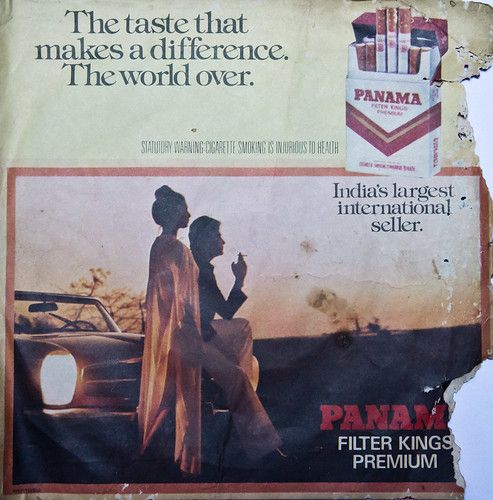 Tobacco sponsorship? No problem this is 80s still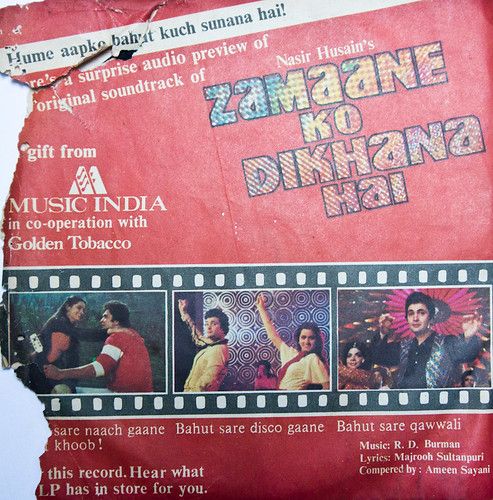 Zamane ko dikhana hai!
[Notice that tobacco advertising/sponsorship in the 80s wasn't frowned upon. Then they swapped tobacco for underworld and people have been complaining ever since.]
The wonderful thing is that it still plays. The stylus occasionally gets locked or skips grooves, but once you discount the age of the equipment here, the sound quality is perfectly serviceable.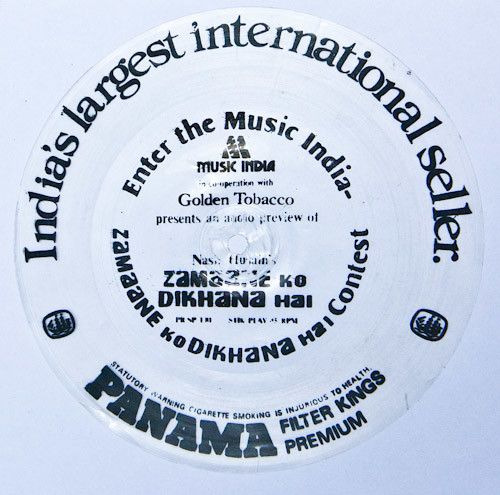 The transparent wonder
At the end of the promo you can hear the faint march of the medium that would replace LPs - the cassette
"ye naujavan sangeet aapke liye ek dhakte hue stereo LP record per aur music cassette par bhi"
[Translation: This young music for you on a pulsating stereo LP record and on a music cassette too!]
I often wonder how much of our present media will still work in 30 years from now.
P.S. In the early days of the operation of the record player, the parents broke the stylus quite often. The last time they broke it, they bought a spare. Its turn never came:
The old gramaphone stylus
P.P.S. The record player model was Fiesta Popular by HMV.
---
Date
February 8, 2012
---
---