A very warm July
Like many parts of the world this summer, The Netherlands saw temperatures break old records and set new ones. I plotted the historical temperature data for July for the Schiphol weather station and was quite surprised to see how off this year has been: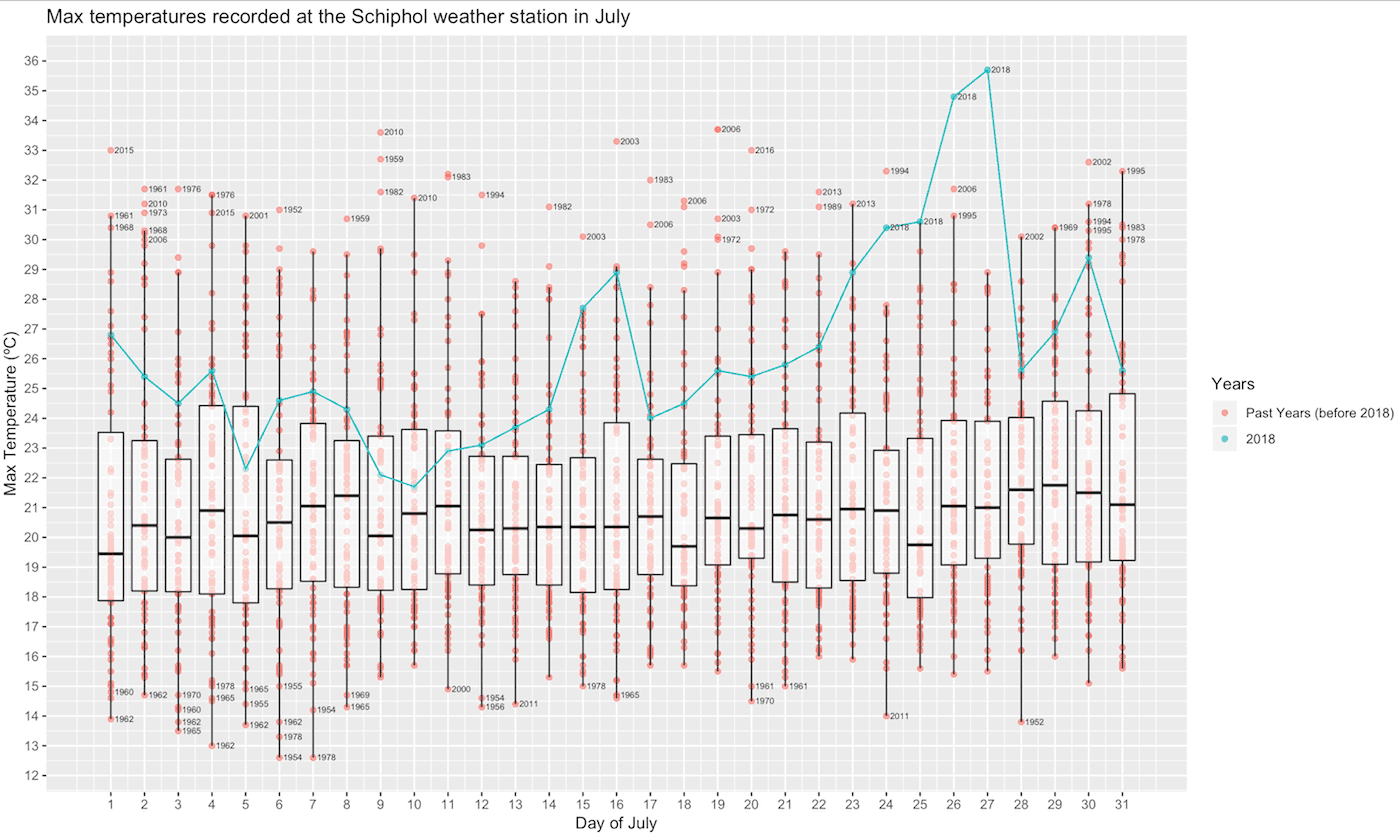 Historical July temperatures
And to think that just earlier this year, it go so cold that many canals froze and some even thought we would get The Elfstedentocht. While below freezing temperatures during winters aren't rare in Amsterdam, sustained maximum temperatures below zero that would cause canals to freeze, certainly are.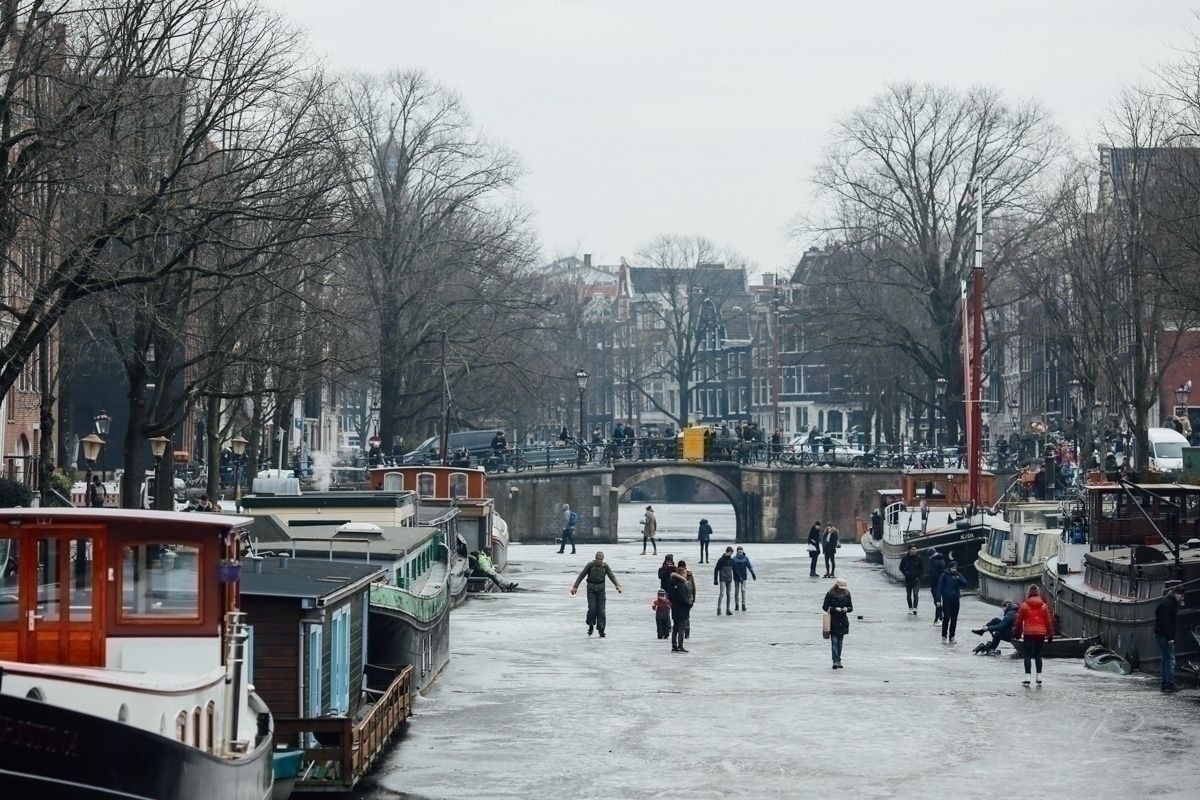 A frozen canal in Amsterdam
It rains so often here that patches of dry yellow grass are a rare sight in Amsterdam. Not this year. A colleague from Italy remarked that the landscape right outside our office resembled more a place he'd expect to see in Southern Italy than somewhere in Amsterdam.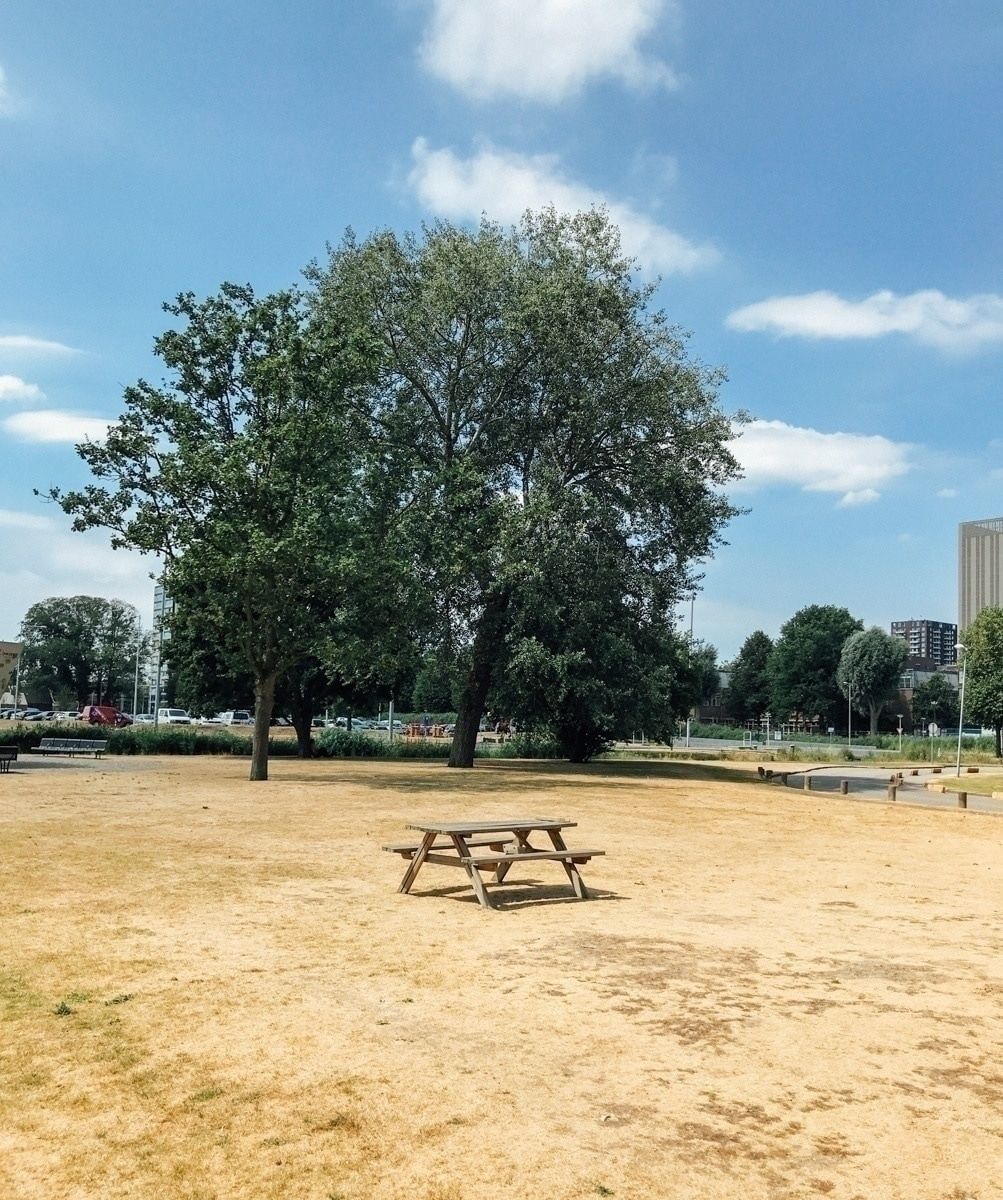 A field of dead, yellow grass
The media here had descibed this year's summer as:
Echte zomer maar niet Nederlandse zomer - Real summer, but not Dutch summer
A country that has prepared and continues to prepare for rising sea-levels, heavy rains and flooding, suddenly found itself confronting a severe drought. While we personally didn't face any water rationing in Amsterdam, many parts of the country introduced measures like irrigation bans. Dykes that are usually damp, were dry and had to undergo emergency repairs. It would certainly be ironical if parts of the country were flooded because of a drought.
Amsterdam buildings don't cope well with heat. It was uncomfortably warm at work and at home. On the hottest day of the year, even some bridges were jammed shut.
There were many days this July when there were no clouds in the sky. Not even contrails. Couple this with the Northern summer sun that shines for close to 17 hours and you get blindingly bright skies that give me headaches. There was one positive side to this though. Most celestial phenomena - from meteor showers to eclipses - go unobserved in Amsterdam because it's overcast. The sky stayed clear for the 'blood moon' eclipse..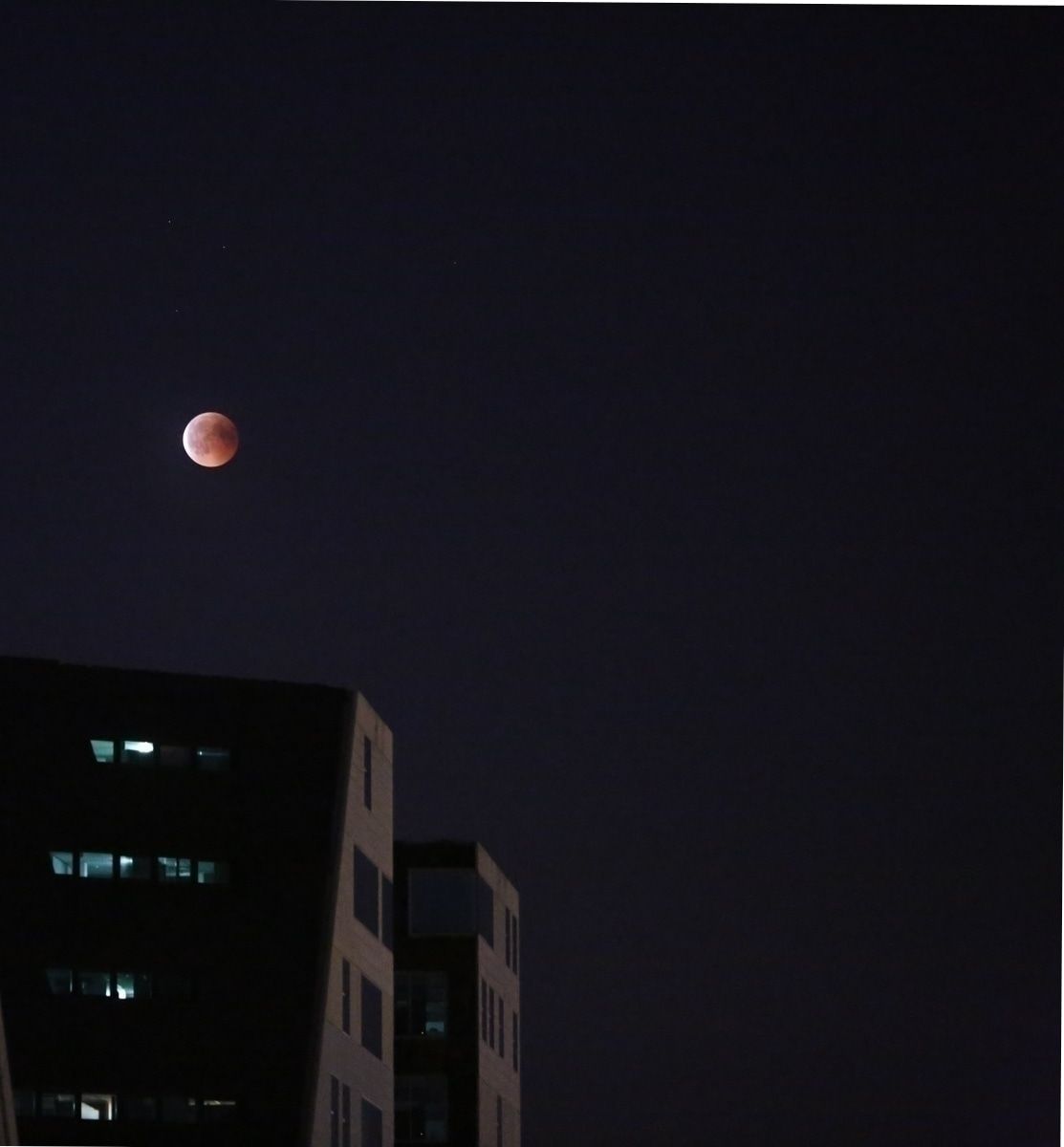 Blood Moon Eclipse
Fortunately, the cold, wet days that I so cherish (but anyone who grew up here seems to despise) are back and I've been a touch overexcited.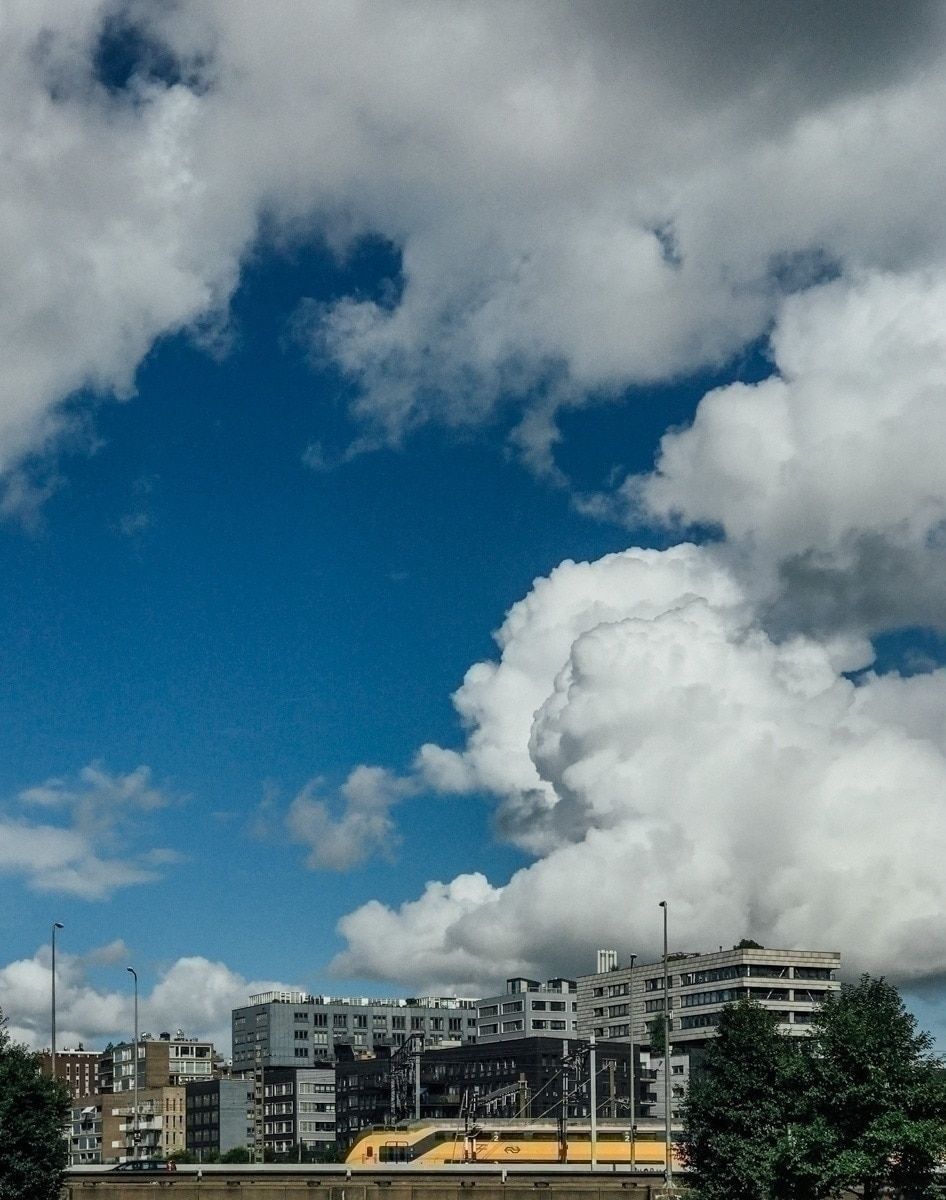 Clouds!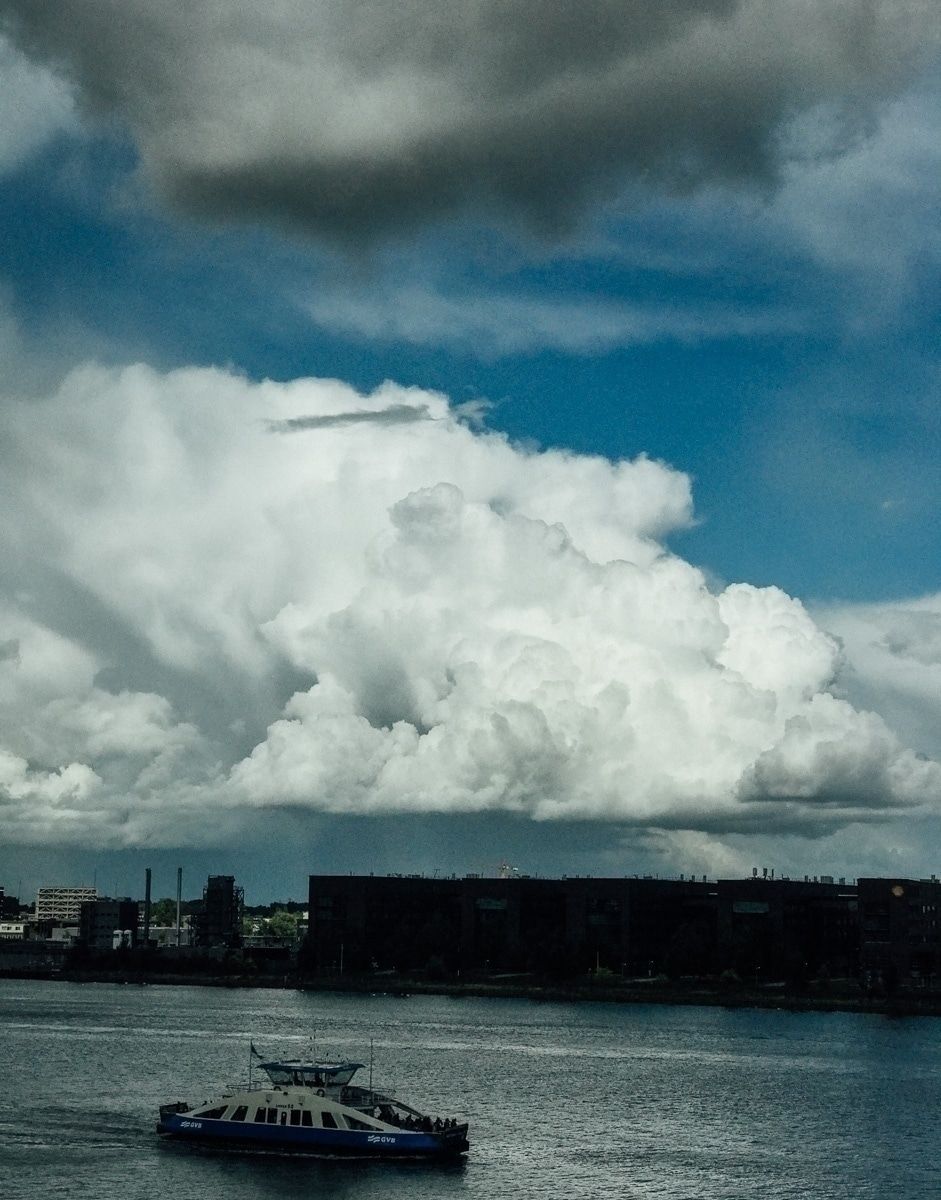 Clouds!
It has rained pretty much all day yesterday. We'll need a few more days like this if we are to make up for the shortfall over a normal year (as of today, still 286mm short):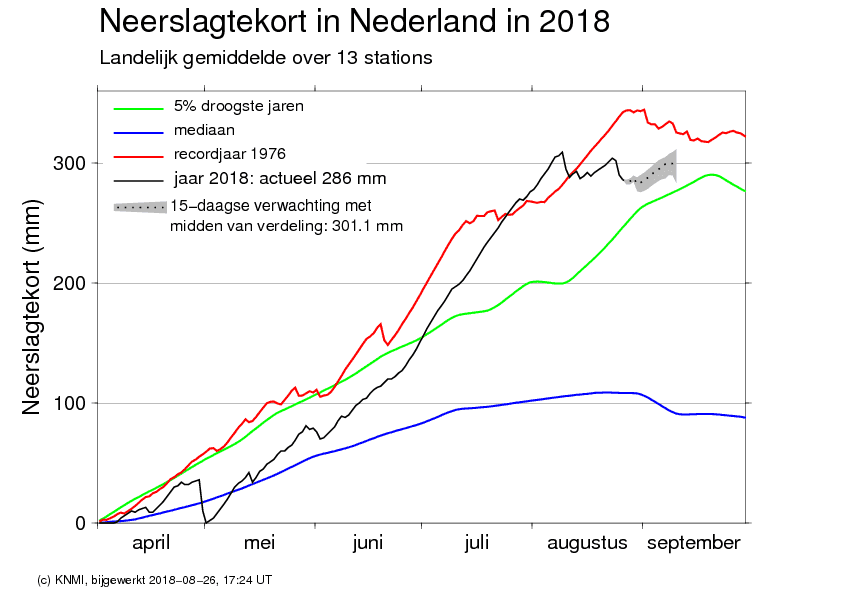 Source: KNMI
p.s. My favourite summer-related news: the heatwave revealed sites where ramparts of old castles or ancient fortification ditches once stood.
---
Date
August 26, 2018
---
---