A week in Malta - Day #3
The view from our hotel's balcony on the third morning of our stay promised a mixed bag weather-wise.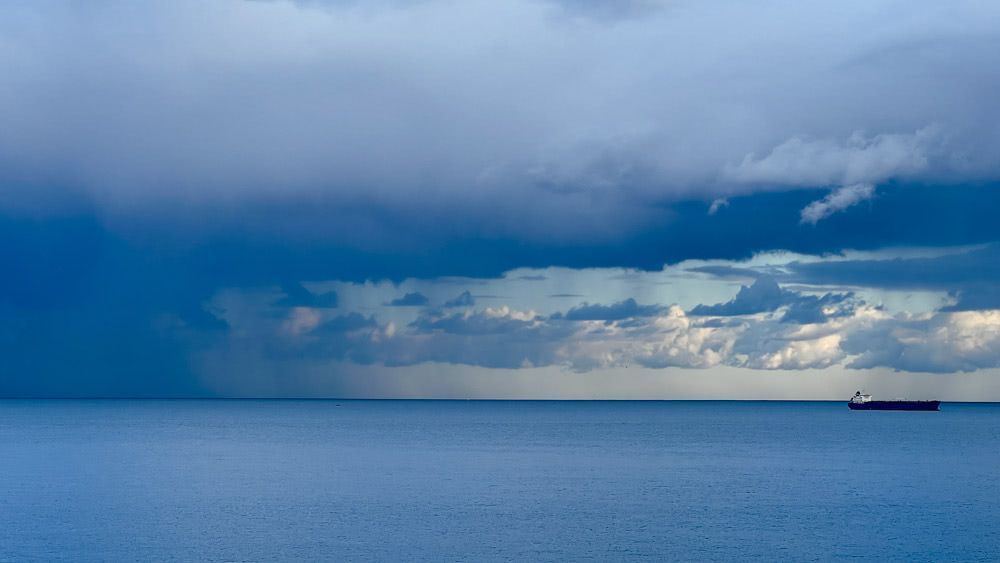 The view from our hotels' balcony on Day 3
Fortunately, our itinerary for the day wasn't very ambitious. We wanted to spend time walking about in one of the numerous neighbourhoods close to our hotel, catch the views of the Mediterranean sea from Dingli Cliffs and avoid being sucked into Valletta yet again. We were scheduled to check out of our hotel in St. Paul's Bay and move to an apartment in Valletta the very next day so we were going to get plenty of time to explore Valletta for the remainder of our trip. We took a bus to Rabat and explored the neighbourhood on foot.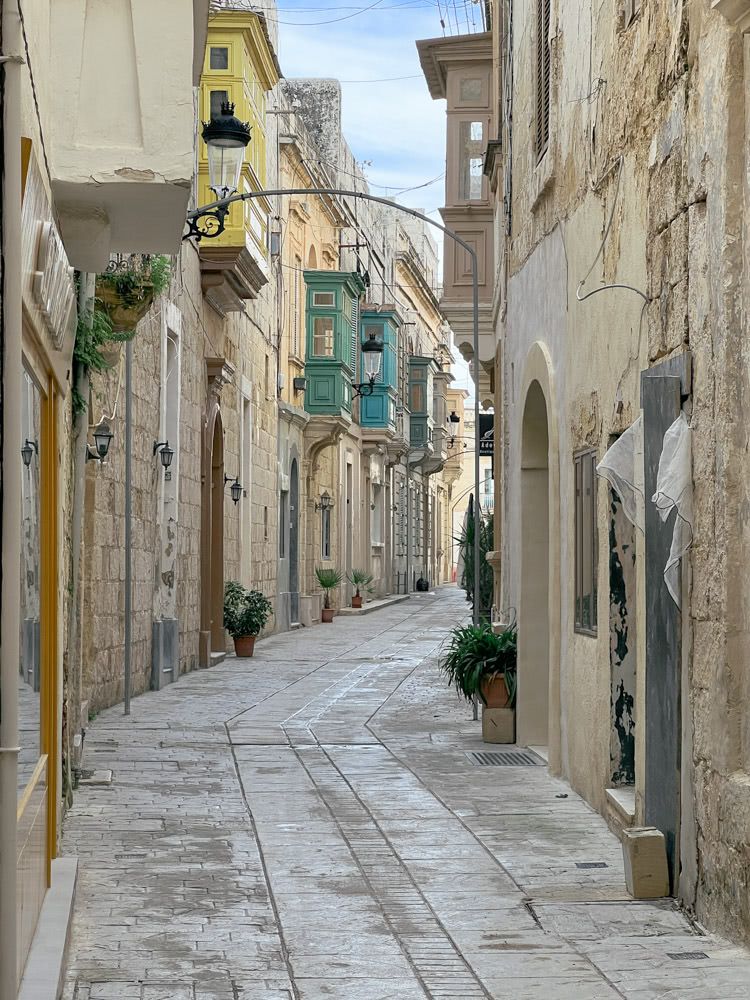 The colourful balconies of Rabat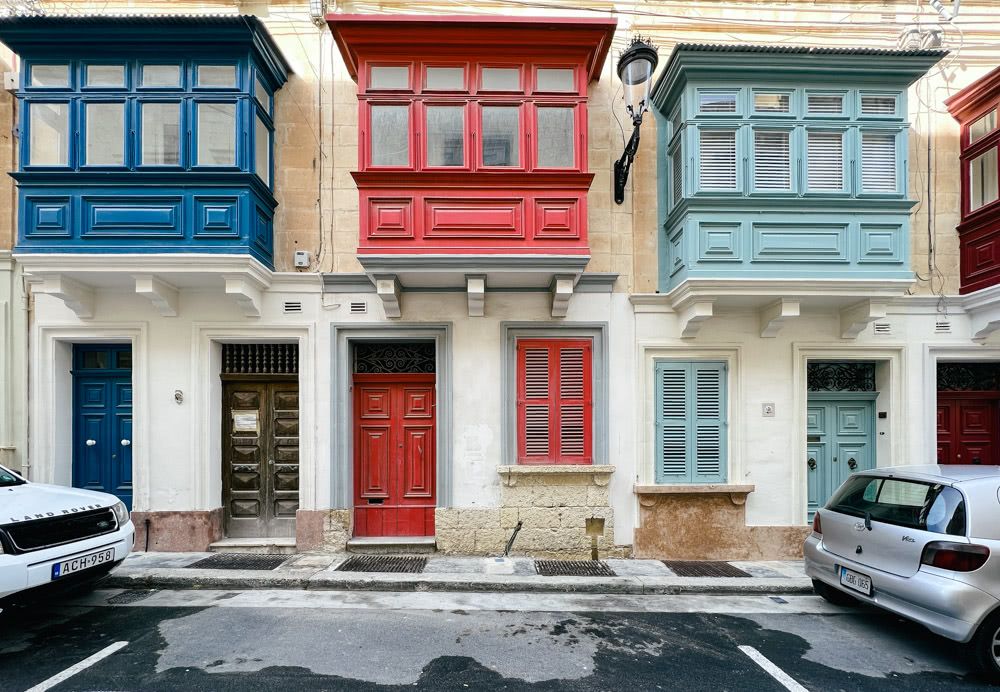 The colourful balconies of Rabat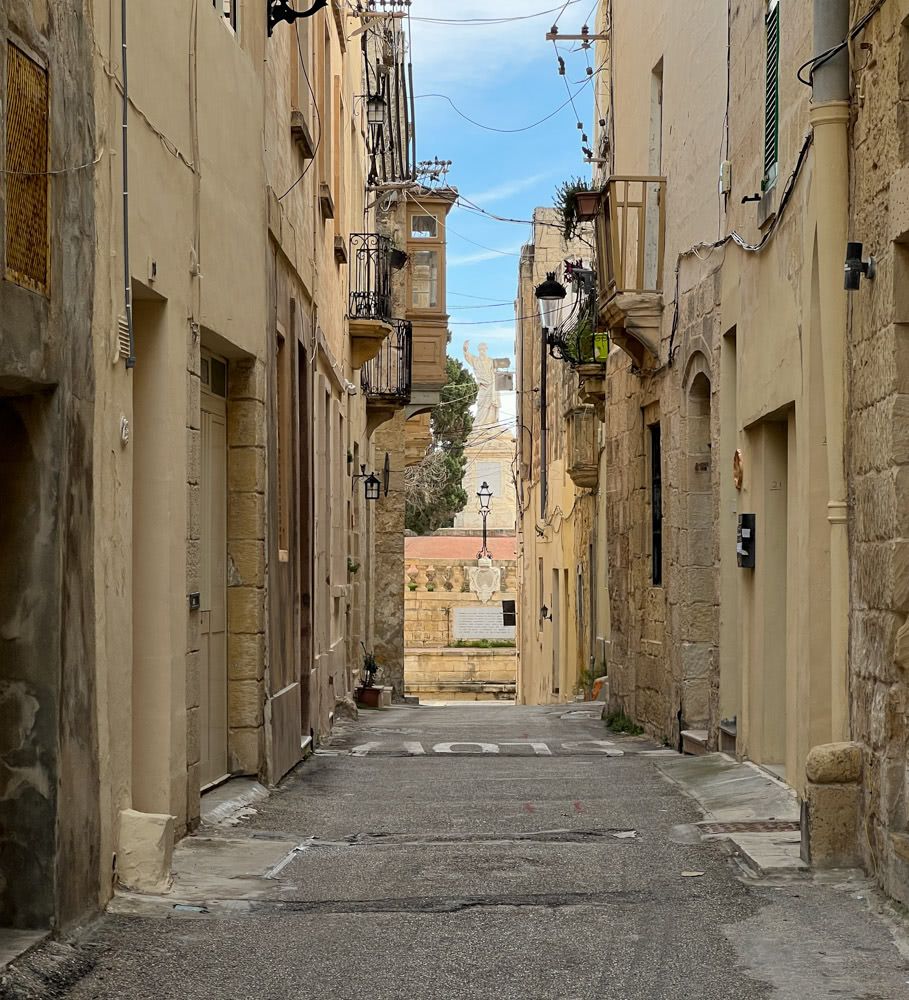 The narrow and winding streets of Rabat
We then took a short break at Is-Serkin - a famous bakery selling Pastizzi, Malta's signature greasy, puffed pastries. Being vegetarians, Ricotta and Peas were our favourite fillings1. Coffee wasn't on their menu but a shop next door was happy to sell us americanos.
We continued to wander for a bit longer but seeing the sunny morning beginning to turn into a cloudy afternoon called for a cab to Dingli Cliffs from outside a small church. We had had our fill of walking in the rain on our first day.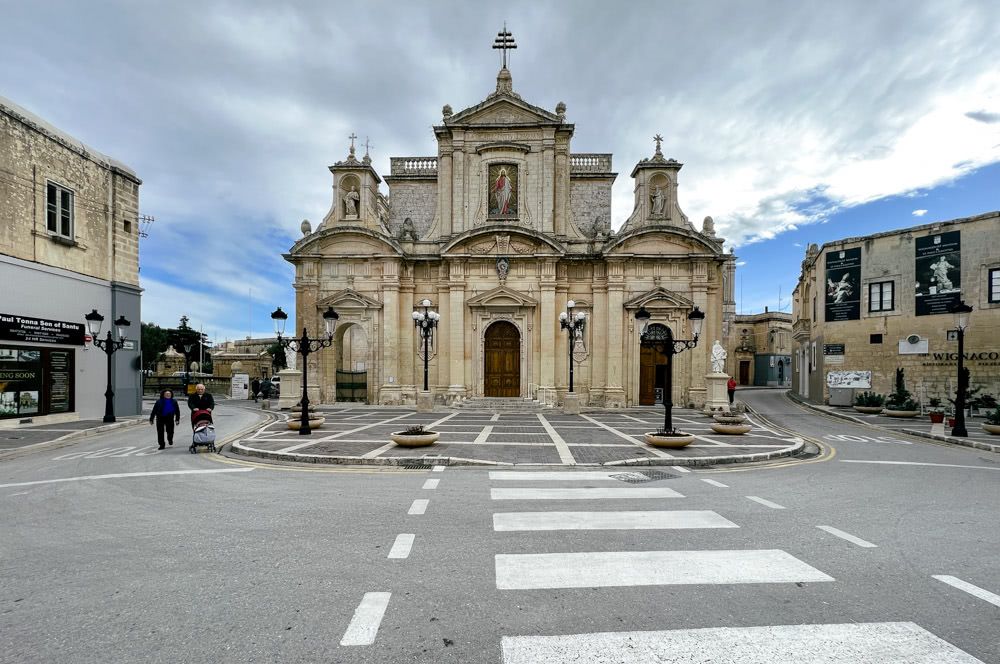 Not a bad spot to wait for your cab
The view from Dingli Cliffs felt a little underwhelming. Had we been living in a hotel with a less spectacular view and had the weather been a shade sunnier, perhaps we would've been more impressed. Still, the pools of sunlight dancing on the surface of the Mediterranean sea had us mesmerised for a few minutes.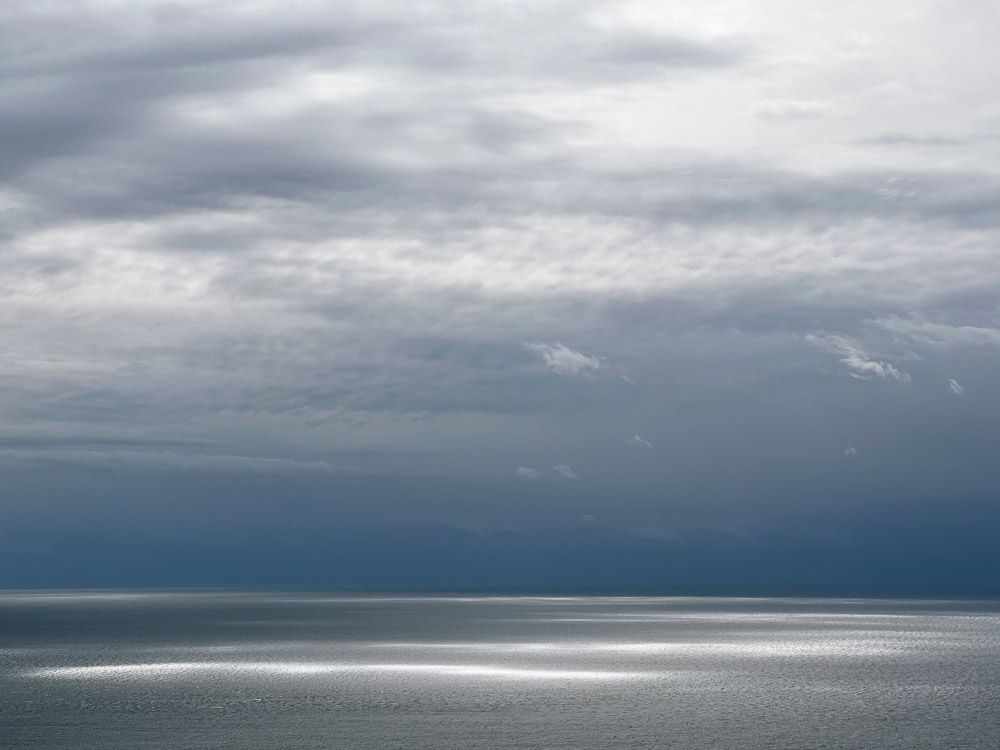 Pools of sunlight dancing on water
Next to the cliffs was a large antenna installation with a spherical dome that reminded me of Matrimandir from our visit to Pondicherry many years ago.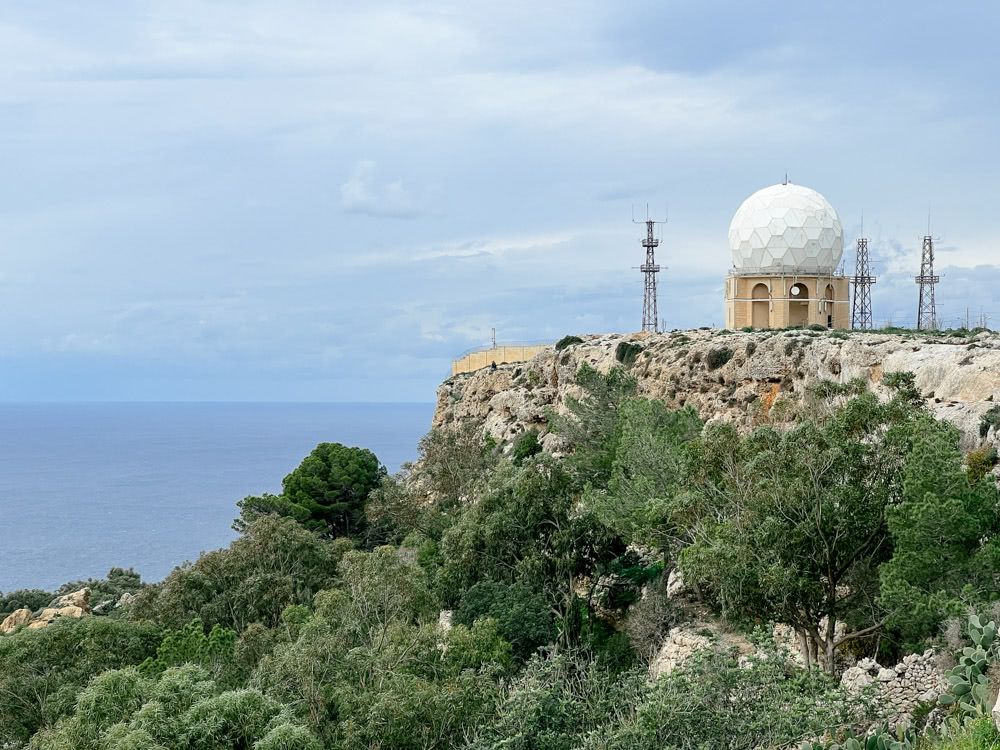 The large antenna installation at Dingli Cliffs
A strange sign outside the antenna building warned visitors with pacemakers to not enter.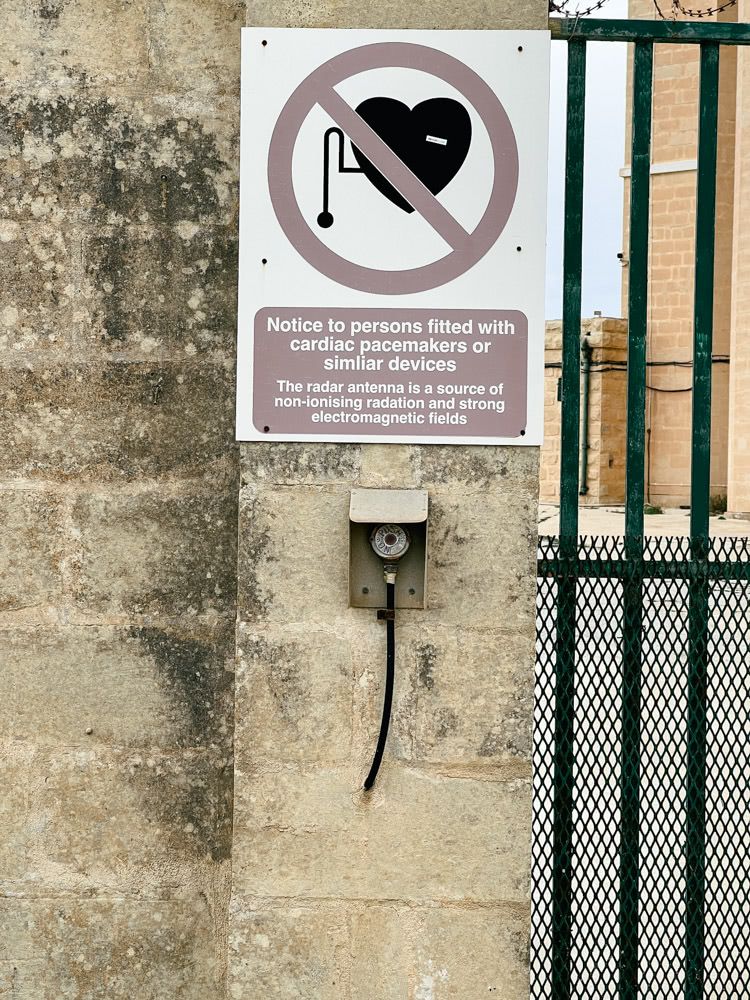 A notice for people with pacemakers
We decided to walk a bit further on the appropriately named Triq Panoramika (Panoramic Street) adjacent to the cliffs and see where it'd take us.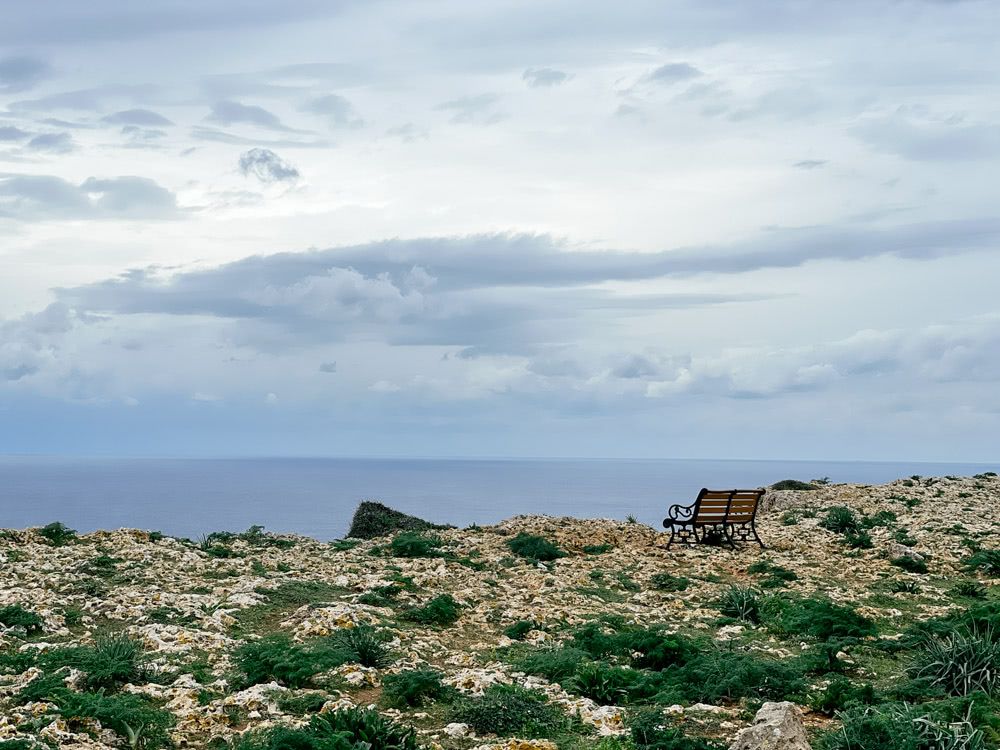 A bench along Triq Panoramika
There were a lot of farms in the vicinity. Given the patience of the drivers here, perhaps mini traffic jams precipitated by herds of goat weren't too uncommon.
A lifestock-induced traffic jam
We saw many large cacti that grew in dense clusters a metre or two high and ran several metres along our path. Given that prickly pear is popular in Malta, these were probably not wild and were being cultivated. Throughout our walk, we saw (and what I presume to be) several prickly pears simply lying on the ground. I regret not picking and tasting one. The fear of cutting myself on the thorns might have deterred me so I guess the thorns did what they were meant to.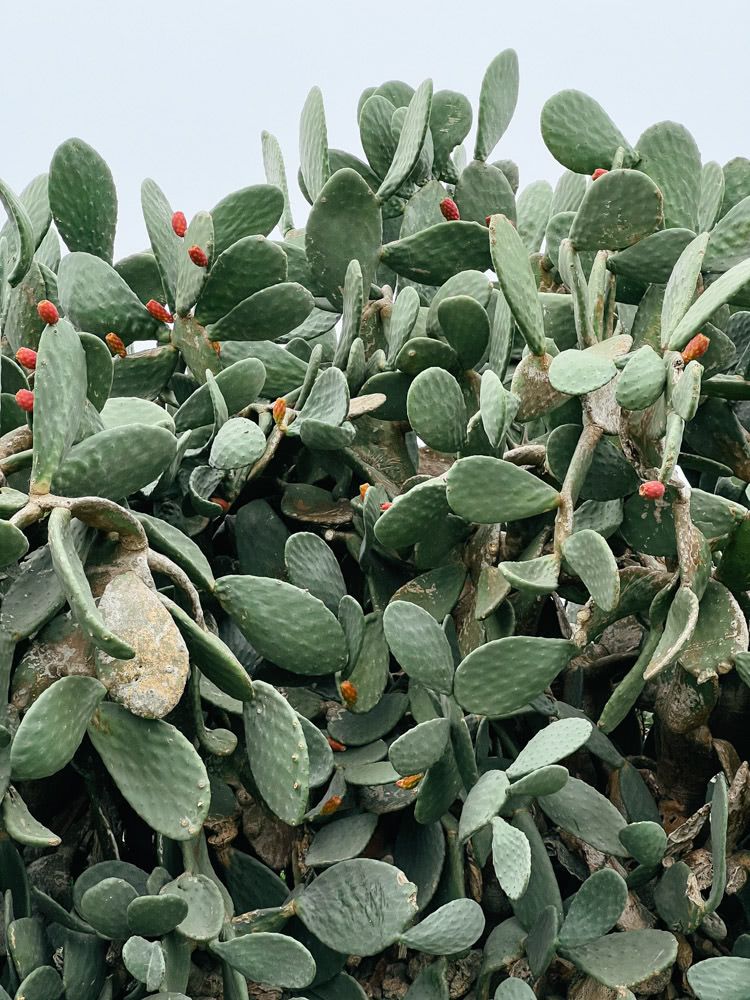 Prickly pear cactus
After nearly an hour of walking we found ourselves in the town of Dingli.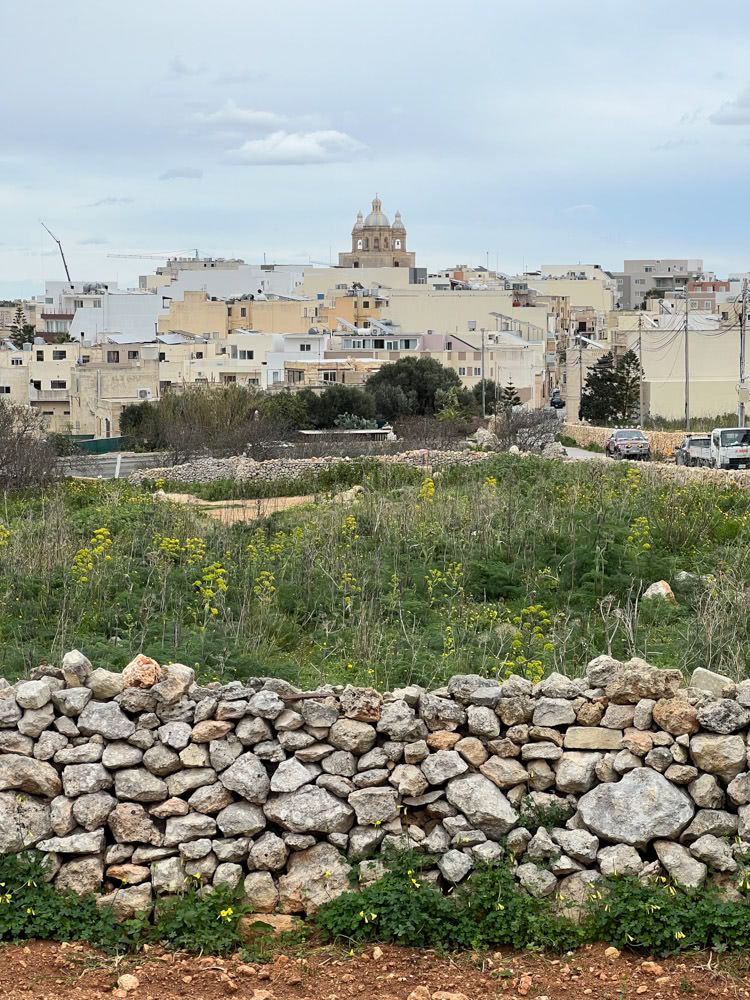 On our way to Dingli
It was well past our lunch time but not much was open in Dingli. We struggled to come up with options for lunch other than dining in at one of the restaurants in Valletta. We located a bus stop in order to take a bus there. And by a bus stop I mean a little placard planted into a footpath to mark the spot for a bus to stop. The area adjacent to the footpath, where the bus was supposed to stop, was occupied by a couple of parked cars. The bus promptly ignored the sign and wooshed past us forcing us to call for a cab once again.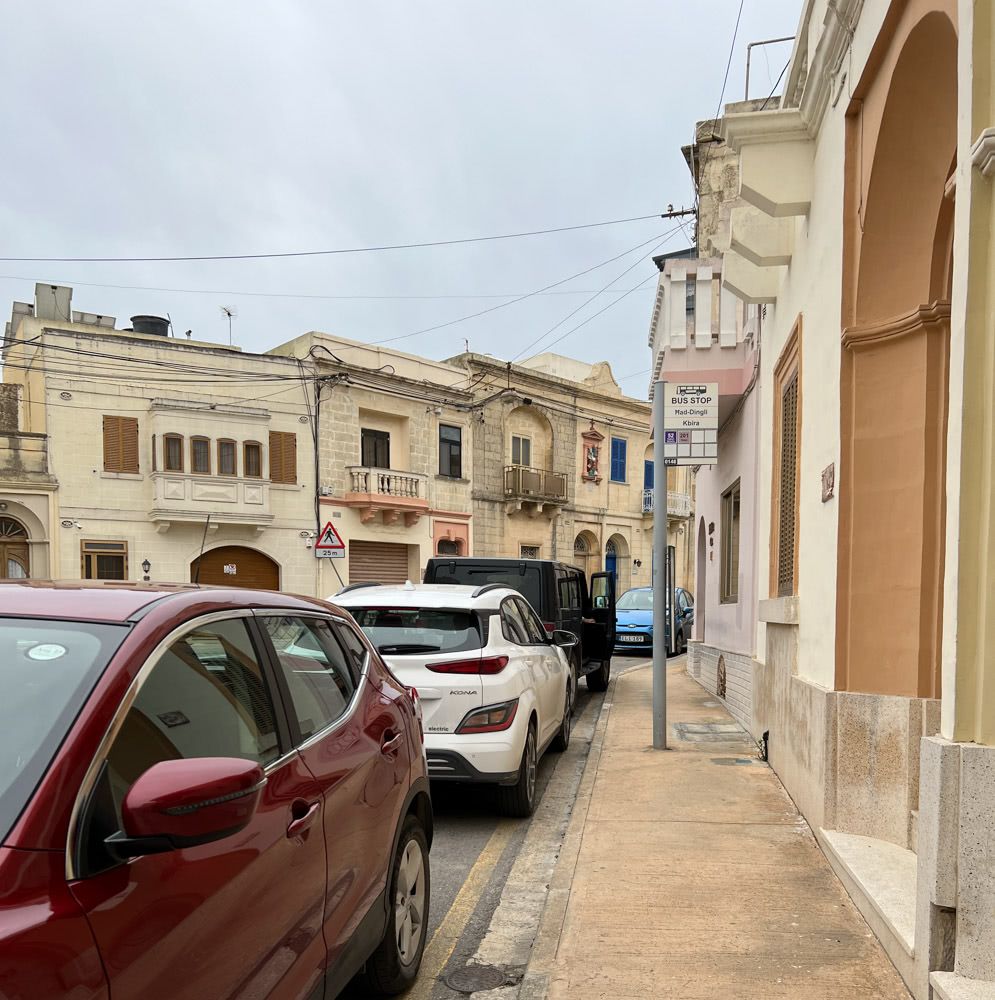 A bus stop blocked by parked cars
After lunch at Valletta we stepped out for a walk but just then it started to rain. We knew from our first day here that walking in Valletta on a wet day isn't really a pleasant experience. We took a bus back for a relaxed evening at our hotel.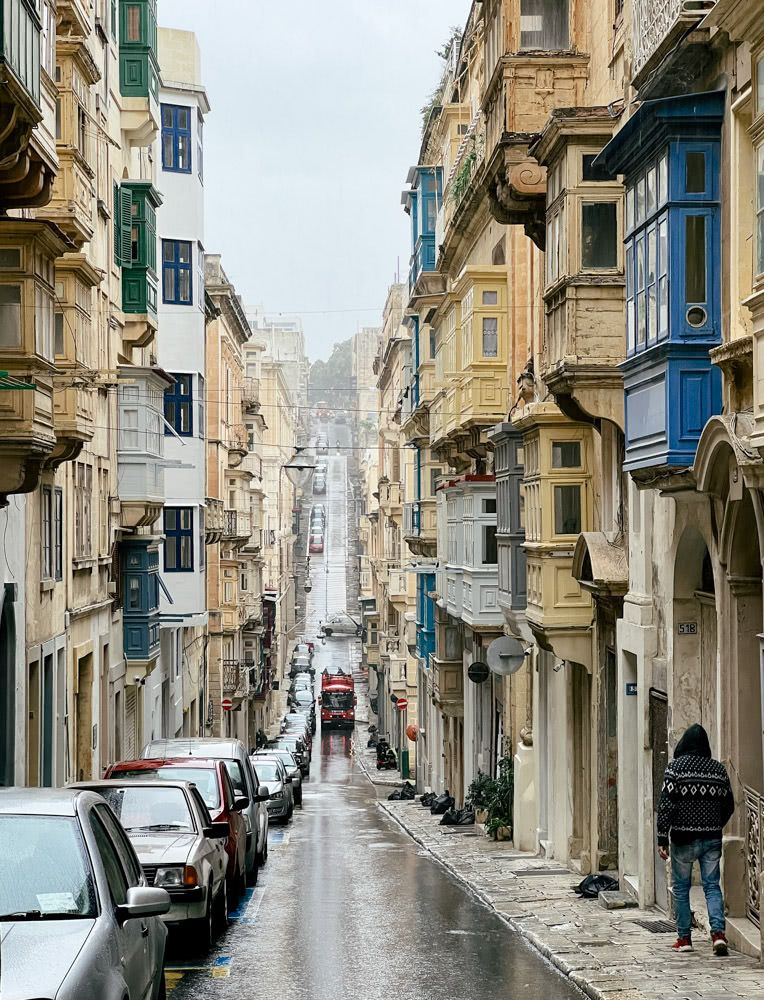 A street in Valletta on a rainy day
---
Though I suspect lard might've been involved in their preparation.↩︎
---
Date
May 24, 2023
---
---