Coffee Bean Tan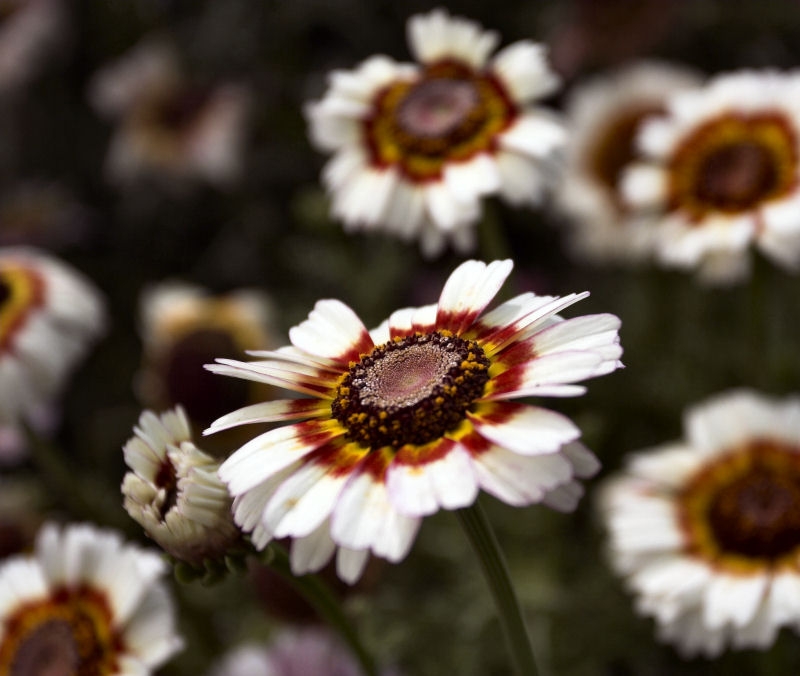 Coffee Bean Tan
"We roast to perfection" reads a promotional brochure at Costa Coffee in Connaught Place, New Delhi. It is barely April but outside the sun insists on repeating the barista's feat on unsuspecting visitors from cooler parts of the country. I miss Bangalore (hence this picture taken at Lal Bagh during the flower show on Republic Day) and wonder if I will acquire a coffee-bean tan by the time I return next week.
Comments:
Deepak
EXIF Information:
Camera: EOS 350 D
Lens: 17-40 mm f/4L @ 35 mm
Exposure Time: 1/125 sec
Aperture: F 4.50
ISO Speed: 200

Ink Spill
Congrats on the new blog! And thanks for wanting to leave for Bangalore. :'-(
Hey D!
Congrats on the new address and on a lovely opening shot. :)
avis
Congrats on your new blog. Lovely Shot!
Kaushal
oi dammit! 3people beat me to the first comment. anyways, congrats and happy blogging. correction, photoblogging! :)
Nice shot.. and congratulations on the new photoblog.. interesting, how the comments still are on blogger? ;-)
wendigo
congratulations! and yeah, the new blog is nice too… :-D
pooja
May sound cliched…but this is Beeeeautiful Deepak!
neha vish
:) Brilliant
Deepak
Thanks Inky! The sun is threatening to provide roasting service at home. I must go or at the very least be wanting to go.
Thanks Avis!
Thanks Deepak!
Thanks Kaushal!
Thanks Rahul! Oh I am still using blogger for publishing and comments. Saves me from having to run a blogging infrastructure at my host :)
Thanks Deeps!
Thanks Wendigo!
Thanks Pooja!
Thanks Neha!
Congrats deepak! on your new blog and …
Deepak
Thanks Kashi!
wow, when did you started this site :-) very cool. Congratulations :-)
d.K.m
Since you are still using the blogger system… you could have migrated (can migrate) your entire blog from the blogspot onto your site provided your image hosting is not on blogger too otherwise u need to update.
The comments stay and u don't lost them.
I did that.. and then u re-take your blogspot address and add a redirect on that to this location…
Deepak
Hi Dr. Kishore,
I've been on blogger for 3 years. The blog had originally started as a regular "text-only" blog. In Oct 2004 I got a camera and started putting pictures occasionally. About a year later, once I got a DSLR, it became a photoblog. The blog has seen 3 different styles of blogging and some 5 odd templates. Now for some reasons I had been yearning to start afresh minus the historical baggage and therefore the new blog.
In fact, I wanted to take the extreme step of deleting the archives altogether and leaving just a redirect to the new address but settled at letting the archives remain.
Ash
Congrats, Deepak :)
Came across your blog via Inkspill, and I really like your photoss..will be coming back often !
Deepak
Thanks Ash!
Maheshkumar R
Hi deepak, Congrats for your new domain and rocking snaps. I have been subscribed to your blog and waited for updates in RSS..when did you started this..? If possible, blog about your hosting experience also ;)..even i'm interested in owning my own domain like this.. Happy blogging! Happy sharing Deepak !! Mahes
Ruchi
Hey Deepak… Really Beautiiifull blog…
---
Date
April 1, 2006
---