Delft
Each weekend we try to find a new place in The Netherlands to visit. There have been weekends when something interesting in Amsterdam has kept us back, but with days as long as they are at this time of the year1 and with our newly acquired off-peak hour discount passes bringing in big savings on train fares2, the incentive to get out is very strong.
Two weeks ago we went to Delft. We see a lot of shops selling Delftware in Amsterdam and were quite keen to see the place where it all began.
Most cities here are very similar in their planning. The city center is a short walk from the train station. This is where you'll typically find at least one centuries old church, an equally old (or older) town hall and the main market. While the high streets are unapologetically homogenous with the same handful of big-name brands, on weekends, the farmers' markets in these cities make things interesting.
We started our trip with a relaxed brunch. It was a sunny day but the wind was a lot stronger and cooler than we had anticipated. Still, a tepid cappuccino is a small price to pay for a meal outdoors under the trees.
Delft 1
The stray notes of a string quartet practicing inside the town's church pulled us in. The acoustics of a church are an integral part of its architecture. While they favour choirs and organs, they are often kind to bowed instruments as well. I could have sat there listening to the quartet ready their piece measure by measure all day long.
Delft 2
Delft 3
Delft, much like other Dutch cities we have seen so far, has a network of canals that run through the streets. But canals (lovely as they were) weren't what we were here for. We had come to Delft hoping to find hundreds of small shops in every nook and corner selling the signature blue-on-white porcelain. Either our expectations were bizarre or we were looking in the wrong place because we didn't see very many of those.
Delft 4
We looked up the street signs to the official Royal Delft museum. On the way we came across some beautiful houses some of which had tiny lawns in front while others made do with rows potted plants along the perimeter. We saw roses that were cared for, matched on every step by tens of species of tiny flowers that seemed to revel in the fact that they didn't need caring for.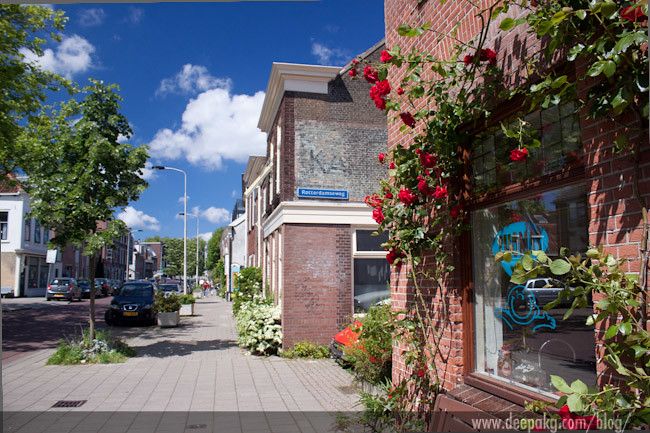 Delft 5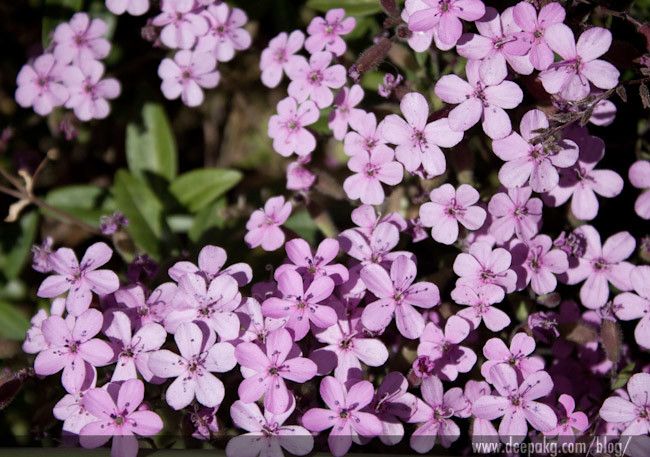 Delft 6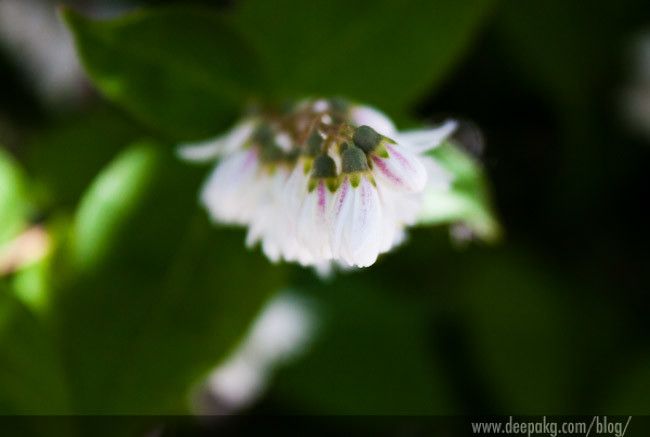 Delft 7
The Royal Delft museum's shop had some very fine Delftware. There were a lot of pieces in colours other than blue too. Goes without saying that it all cost so much that I wouldn't want to be the proverbial bull in this particular china shop. Perhaps one day we'll visit again with the means and the intent of buying something - but then the chances are if we had the means, they'll be diverted to the family travel fund.
p.s. Since coming back, the world "Help!" in The Beatle's song "Help!", gets replaced in my head with "Delft!" - "Delft! I need somebody!"
---
The sunset today is at 9:47 PM. I am told days will get even longer.↩︎

ns.nl offers an annual off-peak subscription for 55€ that gets you upto 40% off when you travel after 9:00 AM on weekdays or anytime on weekends.↩︎
---
Date
May 29, 2011
---
---