Fogged up
As October approached, the days here began to get shorter. The sun, which used to rise right in front of our window, began its south-easterly journey. Within a few days it had moved past the window's frame. It was all very welcome. Dawns became a protracted, festive affair. At first you'd only sense the approach of dawn by the glowing contrails of airplanes that looked like tails of comets.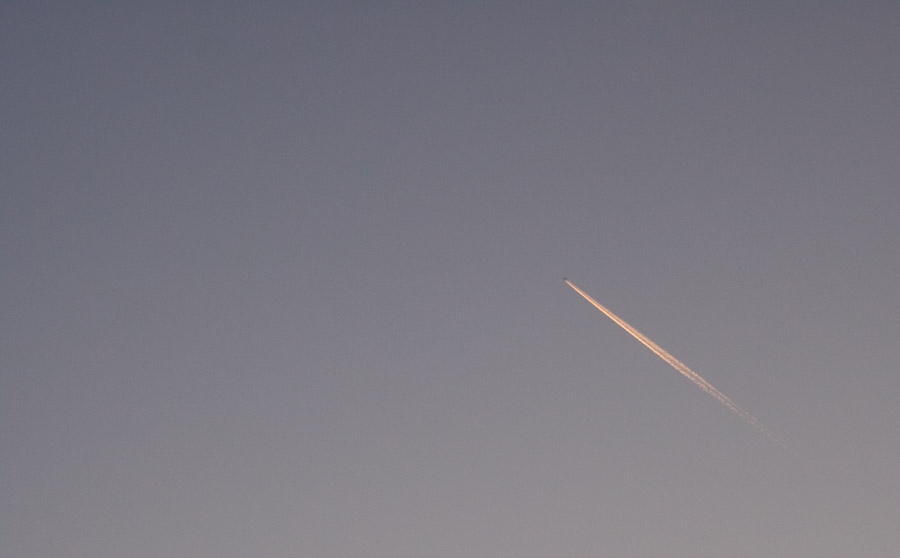 Comet or contrail?
And then the sun would rise with a lot of theatrics.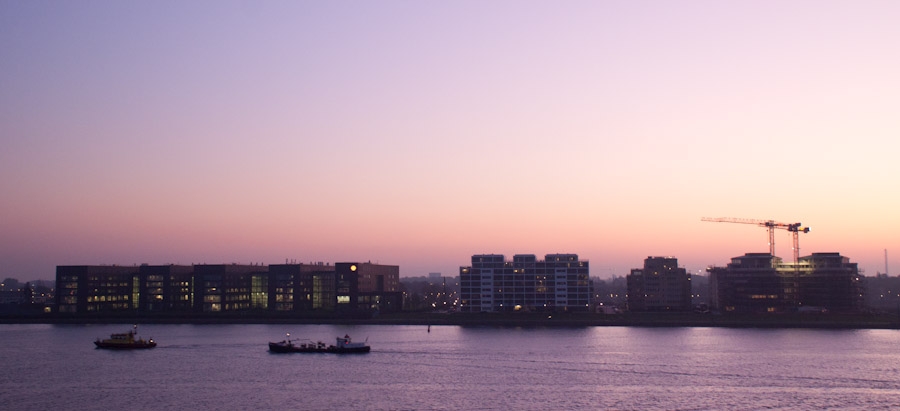 One of those glorious Oct sunrises
Sure, on cloudy days the sunrises would be a vapid affair — like a dimmer gradually being dialed up. But there was always a chance that the clouds would clear up in time for a glorious sunrise.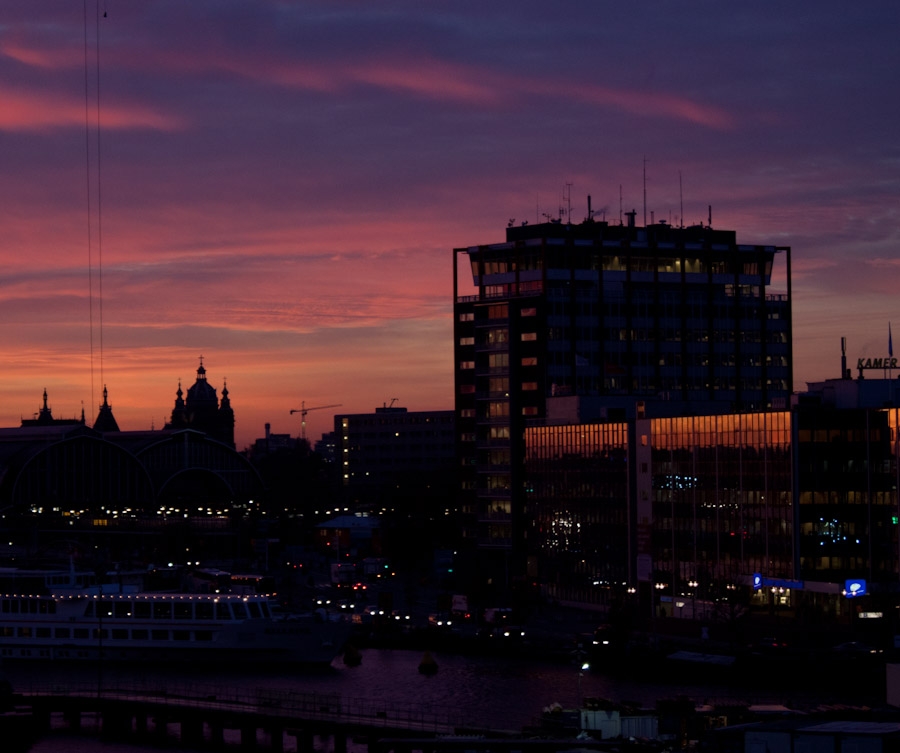 One of those glorious Oct sunrises
From the past few days, Amsterdam has been enveloped in a thick, impenetrable layer of fog. I am no stranger to fog. Having grown up in Delhi I am used to fog, smog and other flight-disrupting variants thereof. In fact there is a certain charm about a foggy morning. The old becomes a shade newer, the familiar becomes a touch mysterious.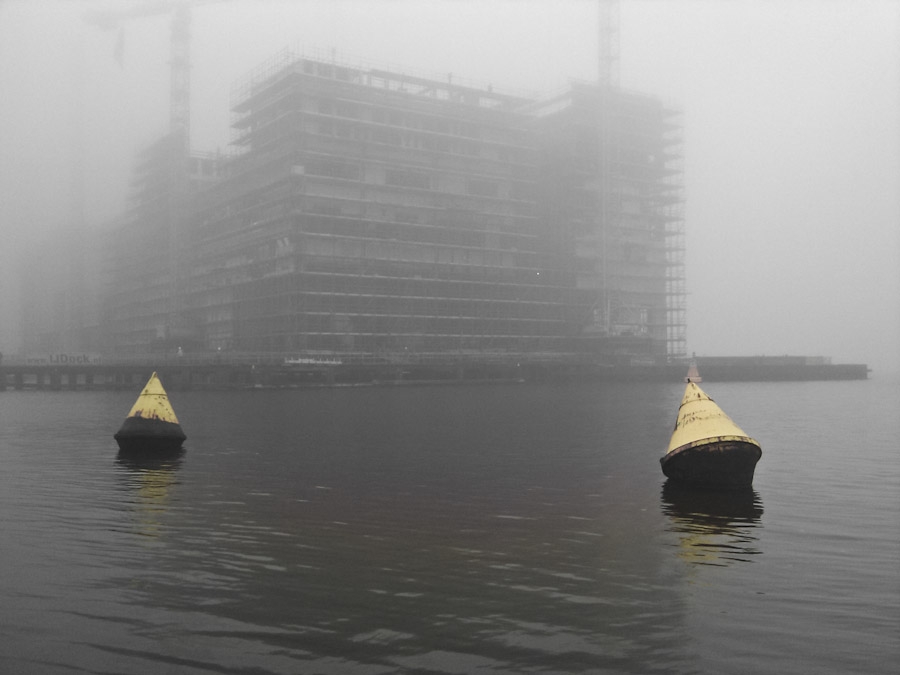 One of those glorious Oct sunrises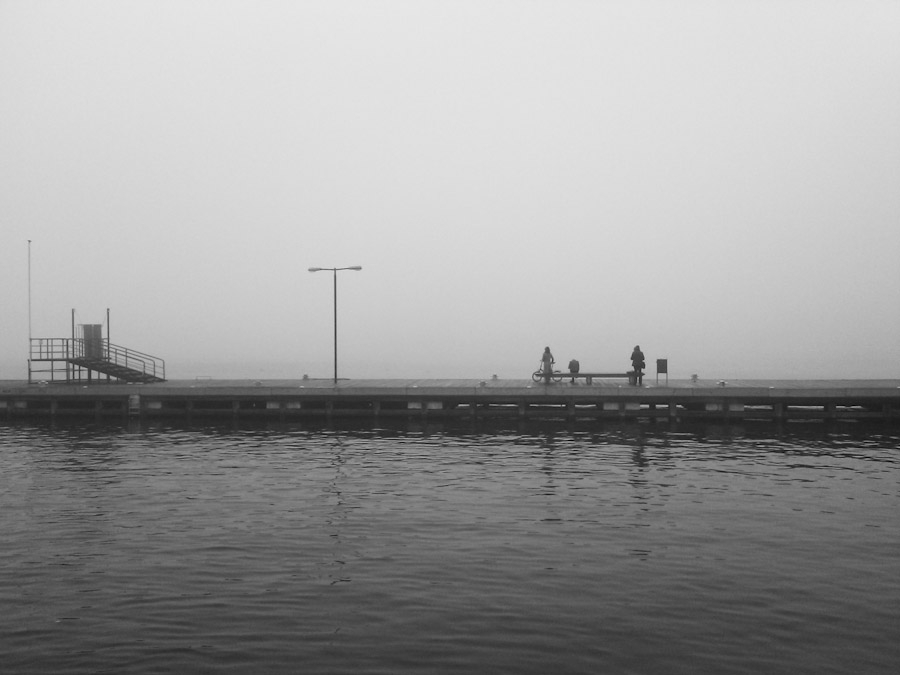 One of those glorious Oct sunrises
And a city like Amsterdam with its numerous canals, bridges and old houses, becomes all too fairy-tale like.
But the fog of the last few days has been in a different league. It swallows everything in its wake. The view from our window in the morning is no longer a river but an opaque, white wall in which we only see our living room reflected. Despite this virtual doubling of the floor space, it feels a bit claustrophobic. Like being hemmed in by walls contracting inwards.
I stepped out yesterday to take a few pictures and it was like stepping into a post-apocalyptic world of a Philip K. Dick novel.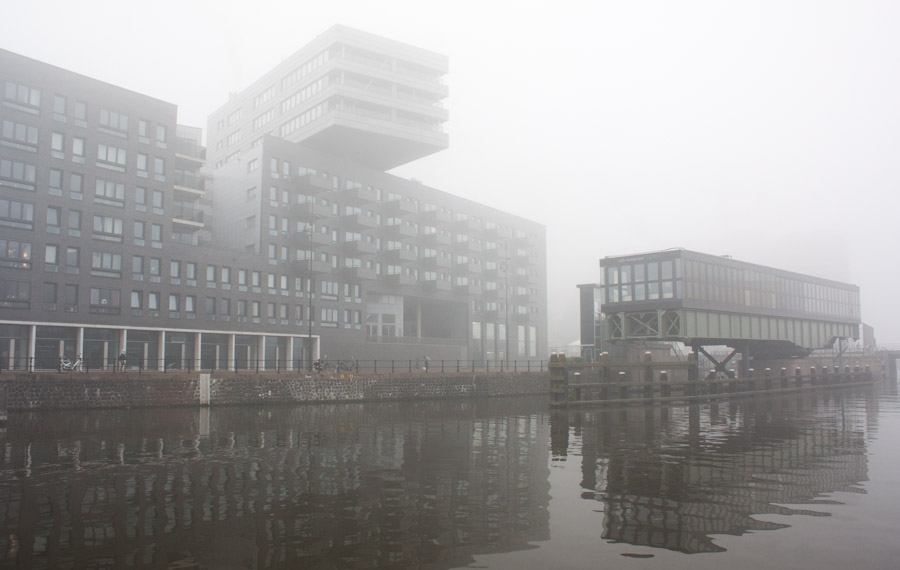 One of those glorious Oct sunrises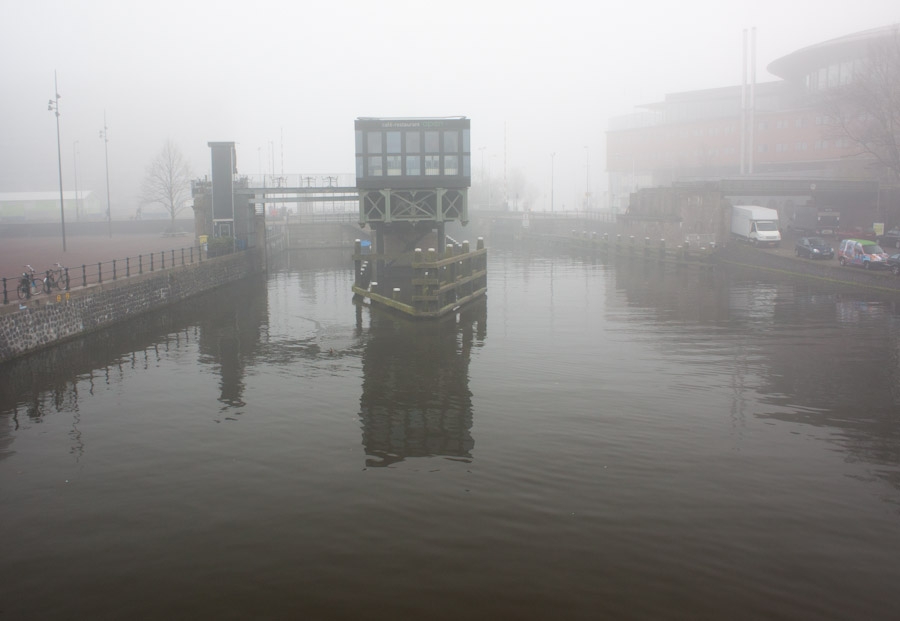 One of those glorious Oct sunrises
Thankfully for us, we invested in a big, bright lamp a few days ago. It's going to be our private little sun in the coming days. That and Haydn's Sunrise and Sun quartets will see us through.
---
Date
November 21, 2011
---
---