Impressionism in Canada
A work meeting in Munich a couple of weeks ago got canceled at the last minute. That left me with a free day to look around. A quick internet search of things to do in Munich turned up an exhibition of works by late 19th/early 20th century Canadian impressionists at Munich's Kunst Halle. Canada is the last place you associate with Impressionism. I was intrigued.
While many Canadian painters finished their education in ateliers of Paris, they eventually returned and applied the techniques of Impressionism to subjects and landscapes of their own country. I was interested in seeing how the ochre palette of sunny, southern French rural idyll would transpose to the vast, snowy, Canadian landscape thousands of miles across the Atlantic: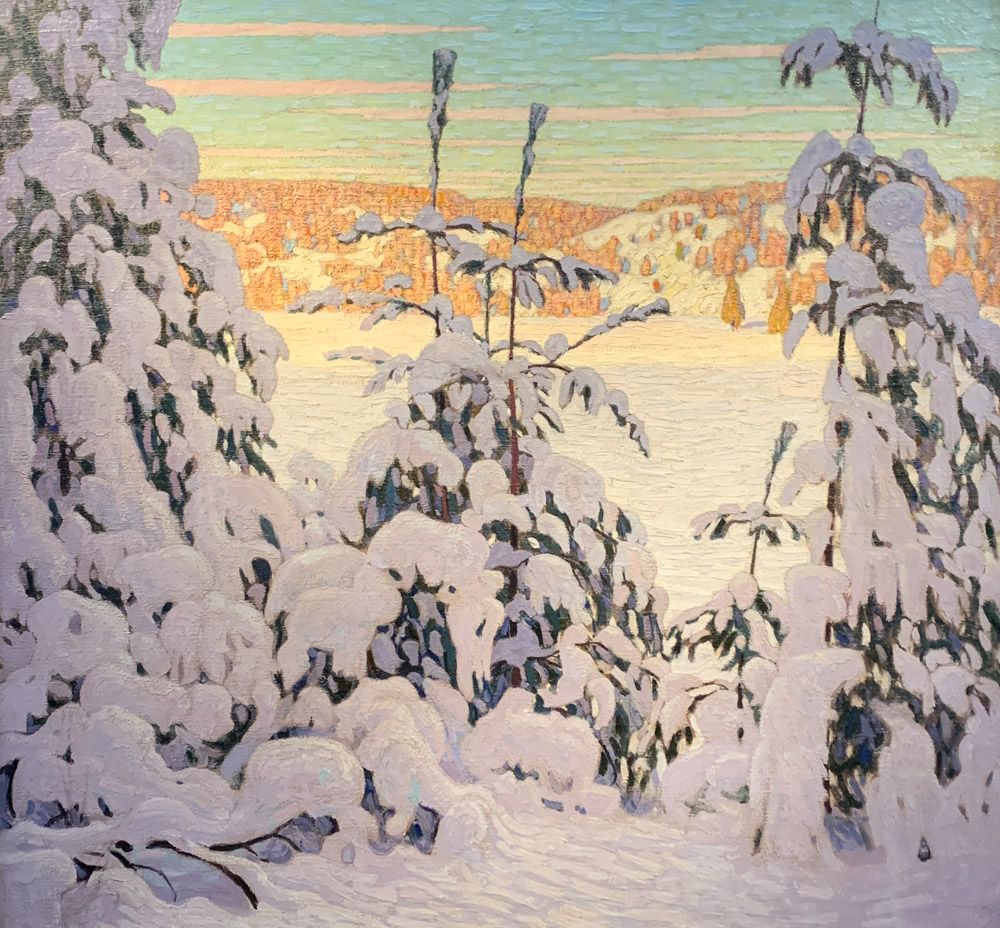 Lawren S. Harris: Snow II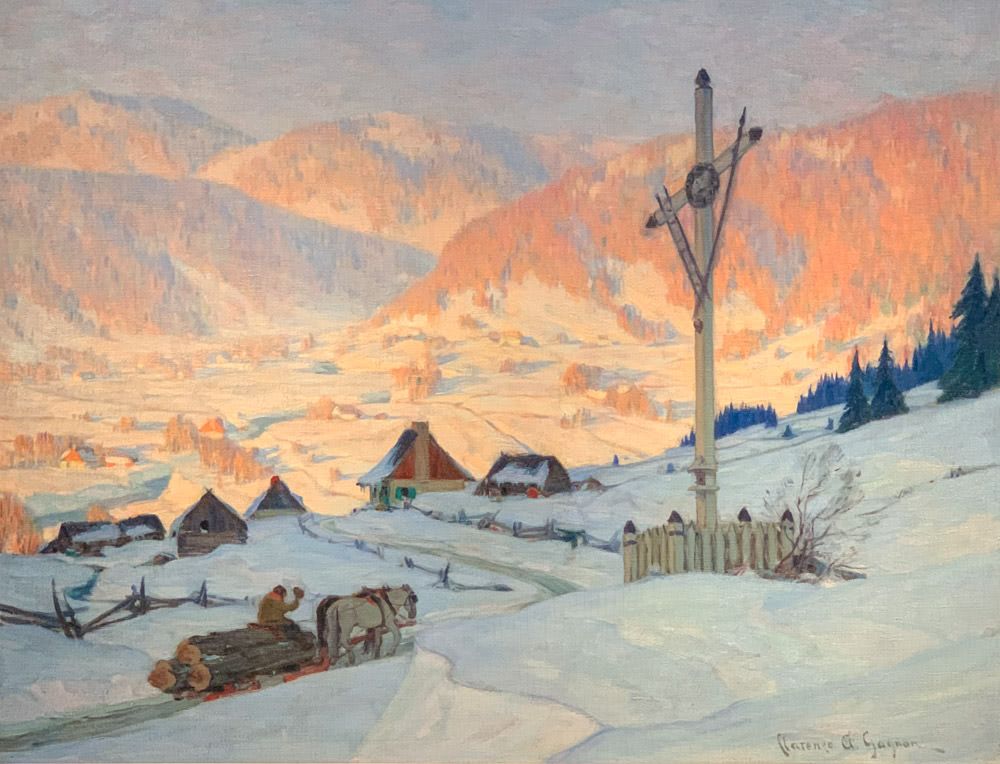 Clarence Gagnon: The Train, Winter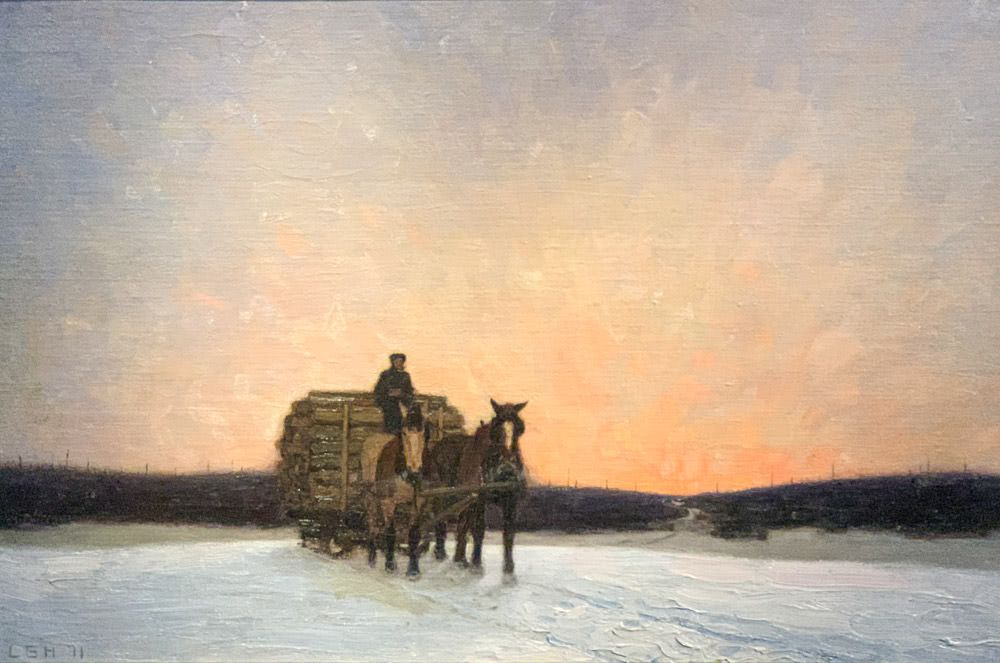 Lawren S. Harris: A Load of Fence Posts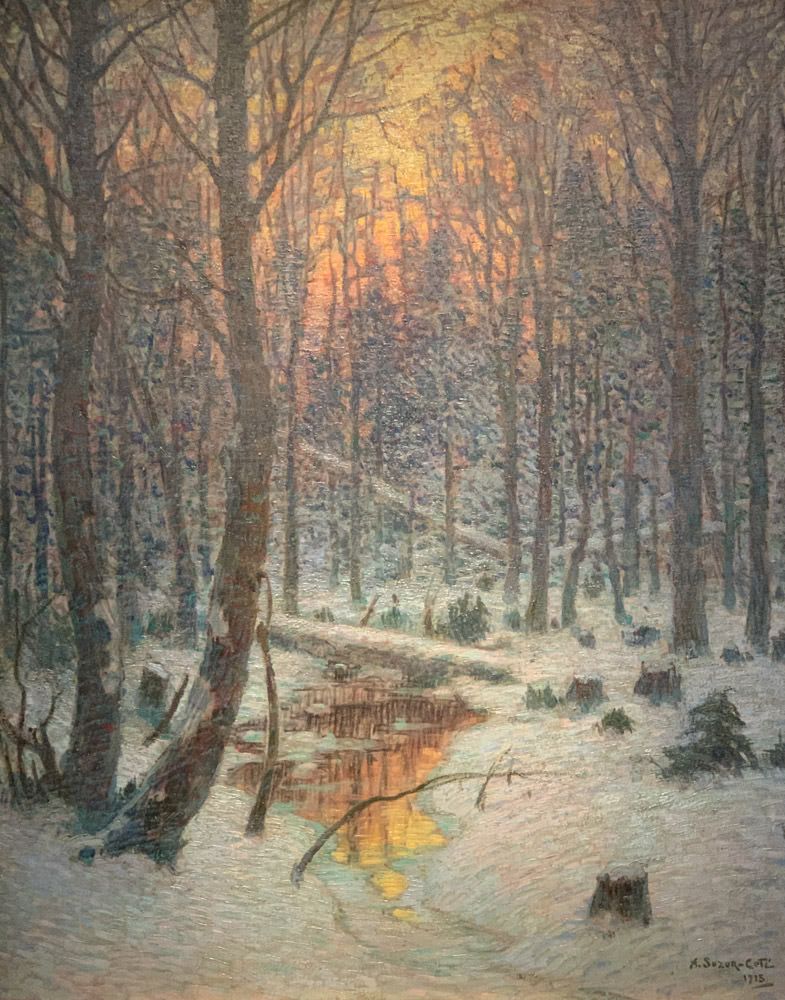 Marc-Aurèle de Foy Suzor-Coté Thaw, Arthabaska
You also caught glimpses of a nation in the process of rapid industrialisation: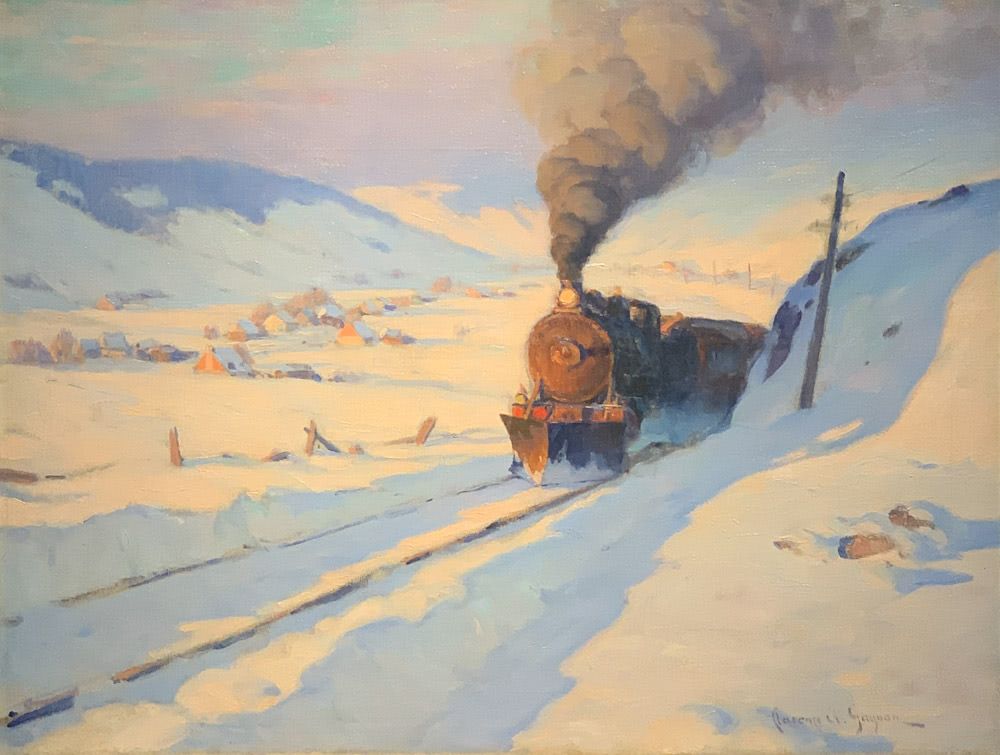 Clarence Gagnon: The Train, Winter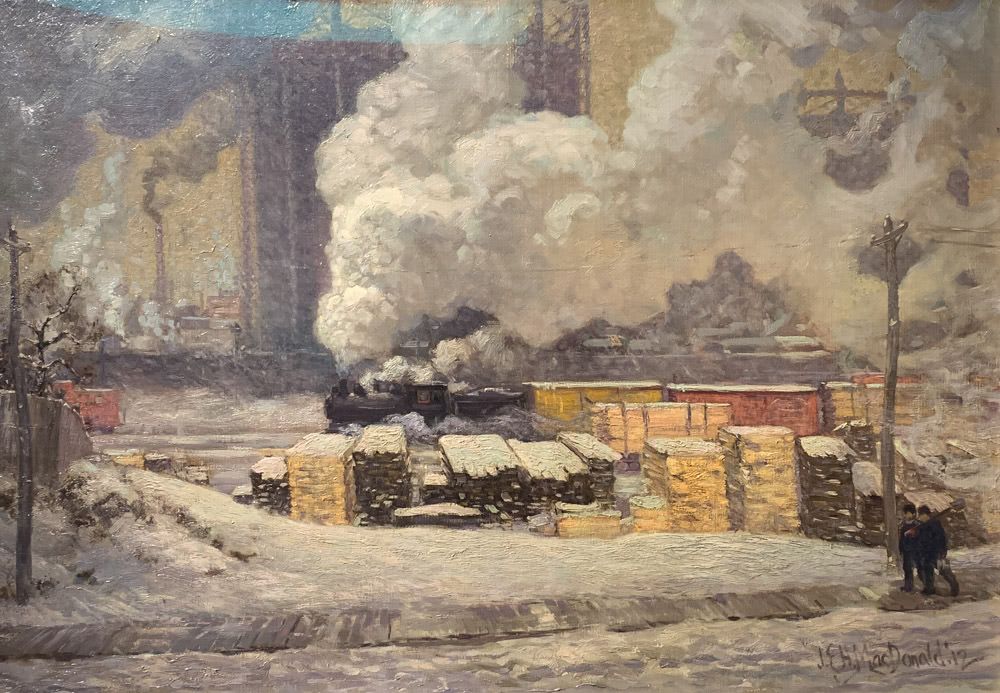 J. E. H. MacDonald: Tracks and Traffic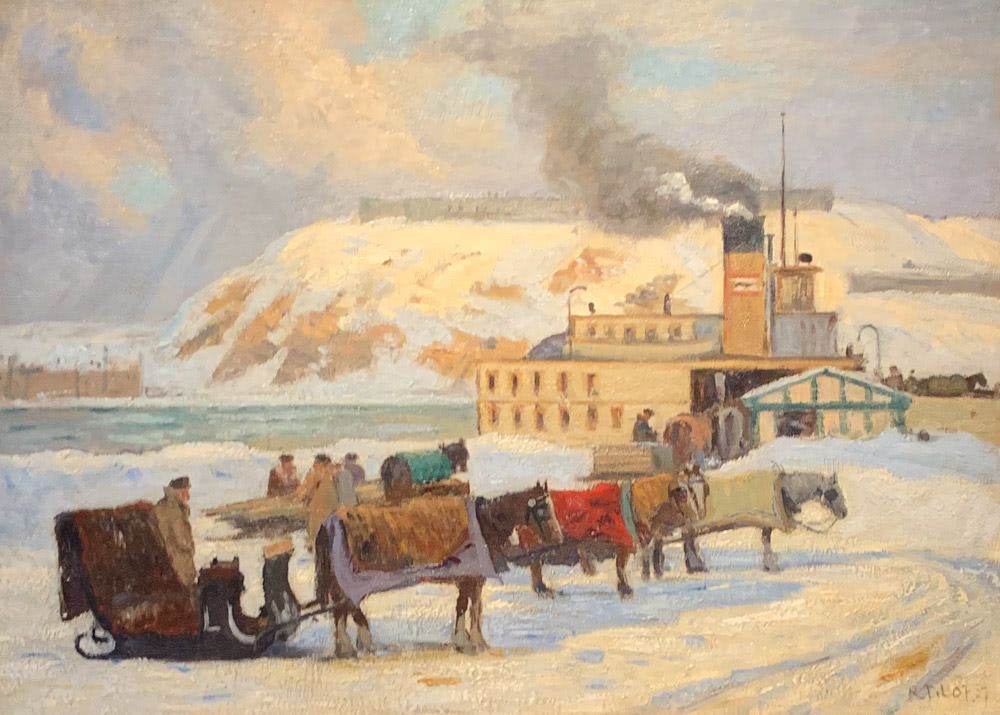 Robert Pilot: Waiting For The Ferry
Then there were scenes from daily life in cities of Canada1: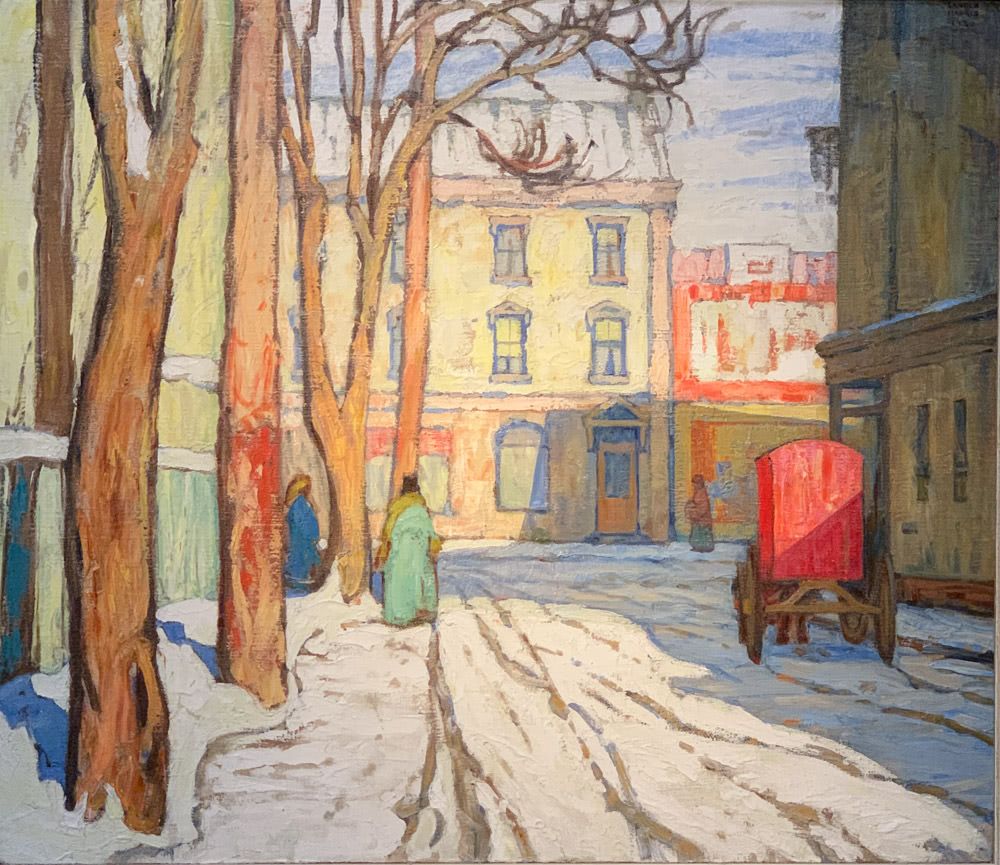 Lawren S. Harris: Toronto Street, Winter Morning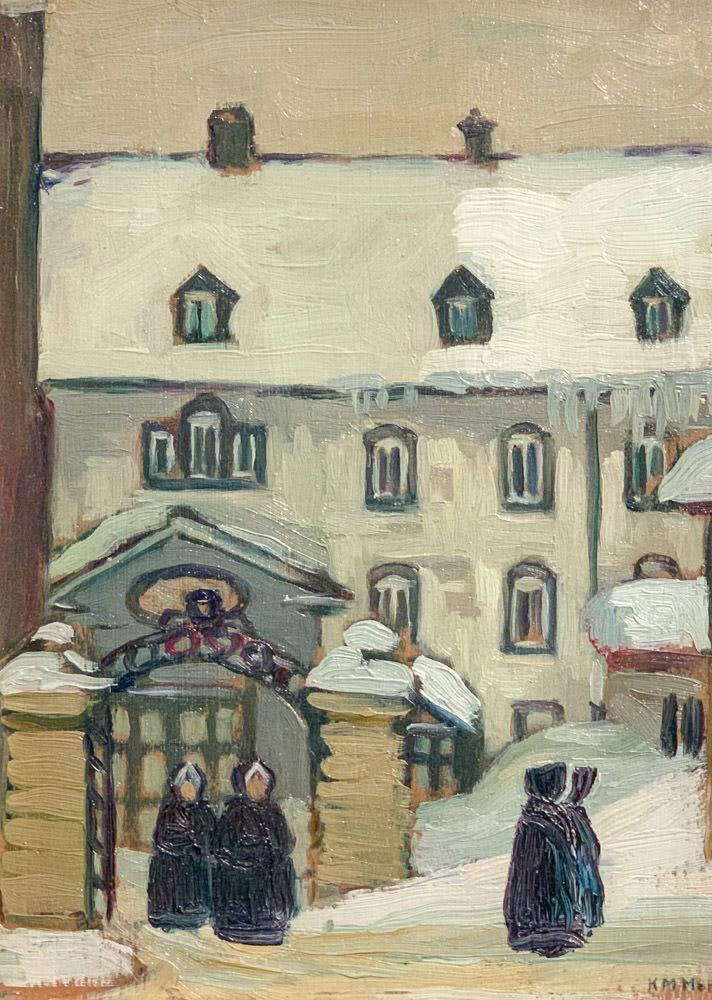 Kathleen Moir Morris: Nuns, Quebec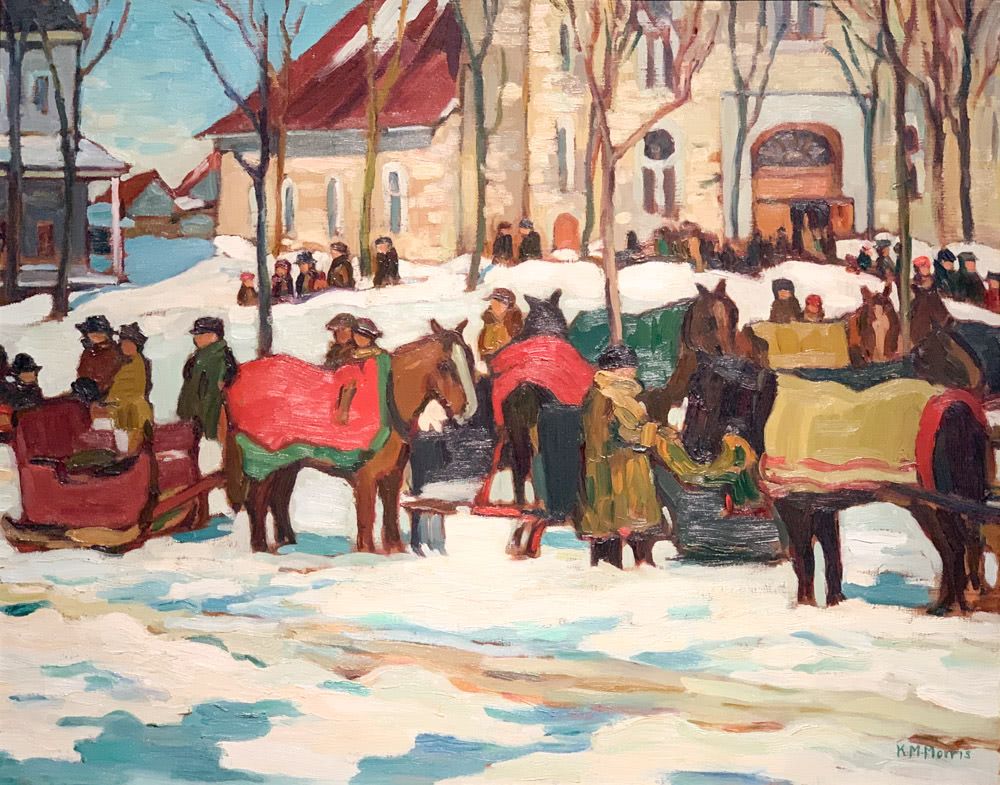 Kathleen Moir Morris: After "Grand Mass", Berthier-en-Haut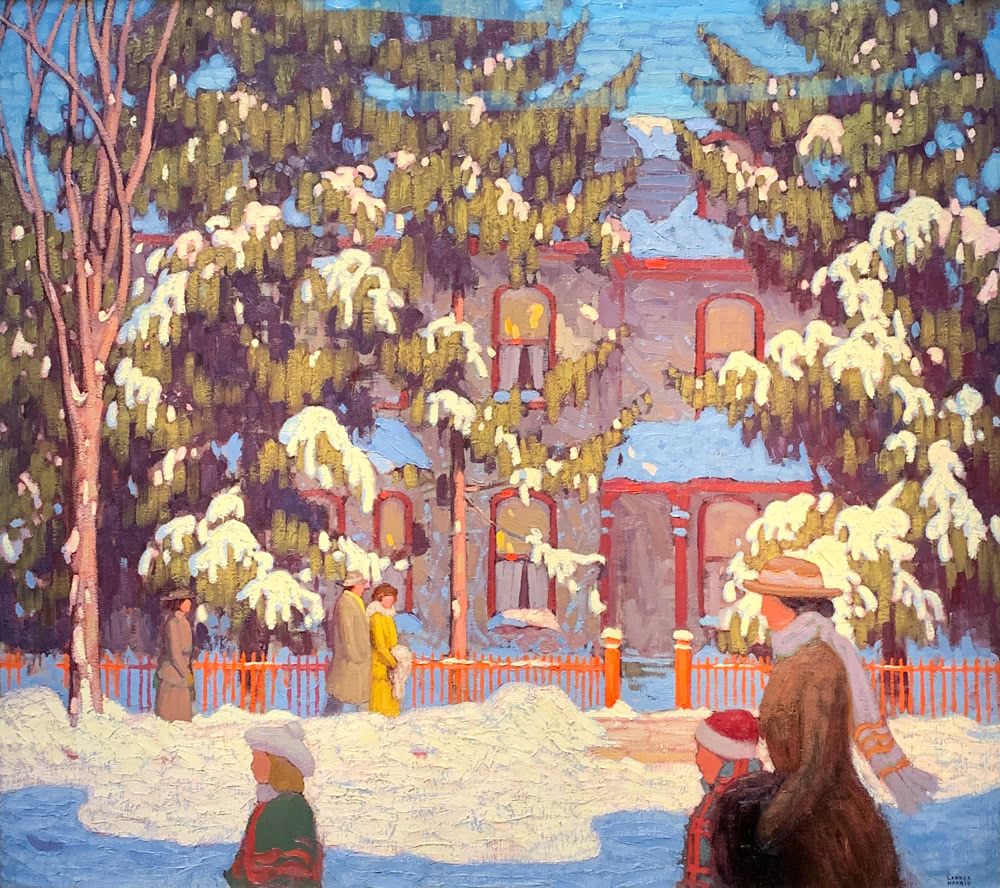 Lawren S. Harris: Winter Afternoon, City Street, Toronto, aka 'Sunday Morning'
It was not all desolate winters and bleak northern light - quite a few works that depicted scenes from spring/autumn2: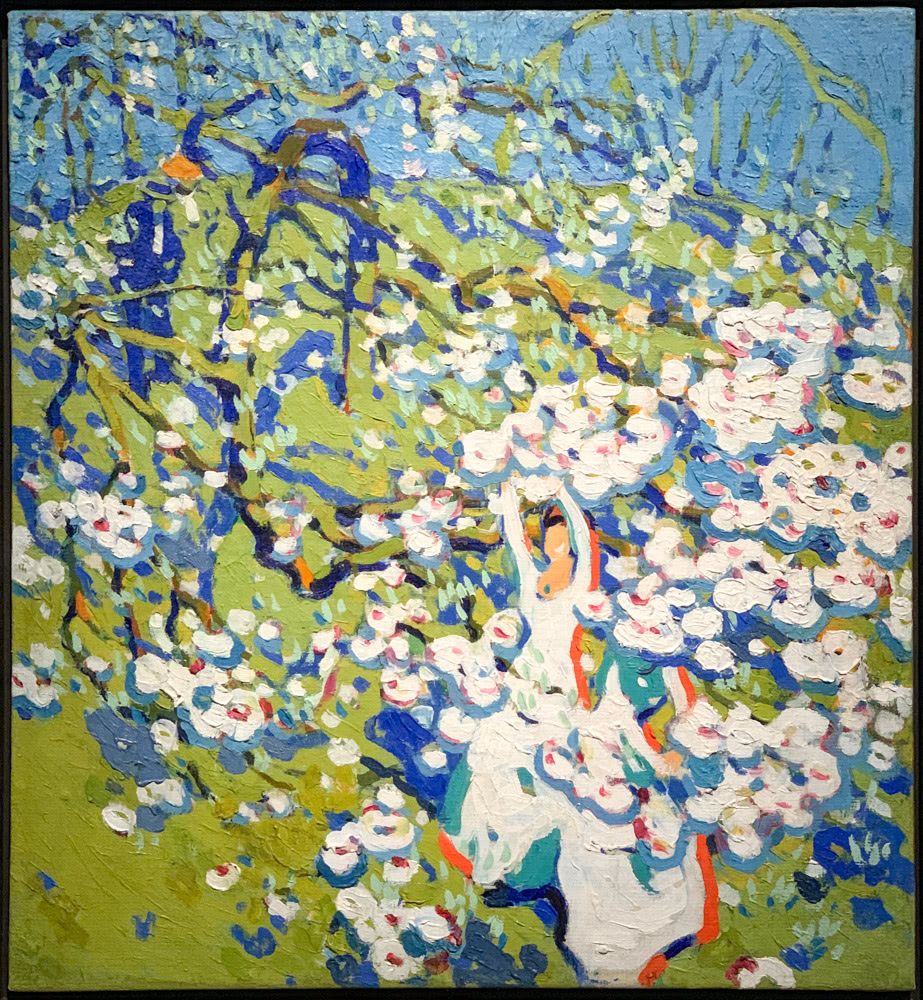 David B. Milne: The Blossom Pickers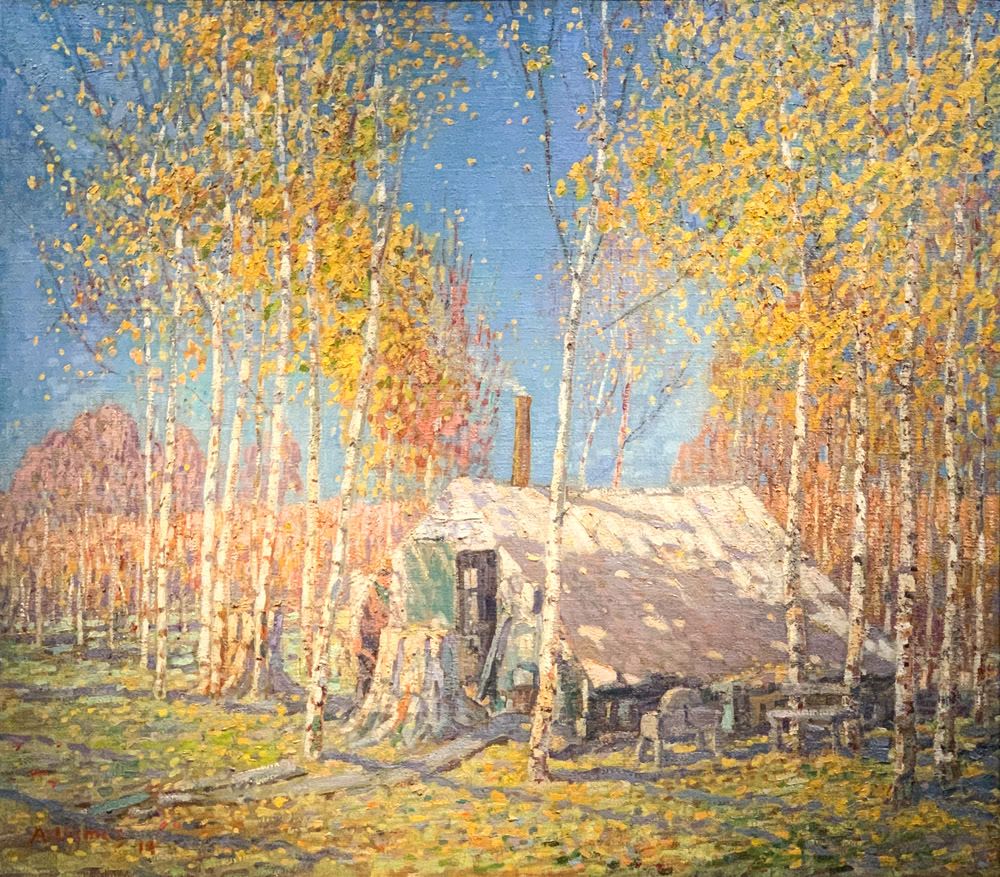 Arthur Lismer: The Guide's Home, Algonquin
And quite a few human subjects too: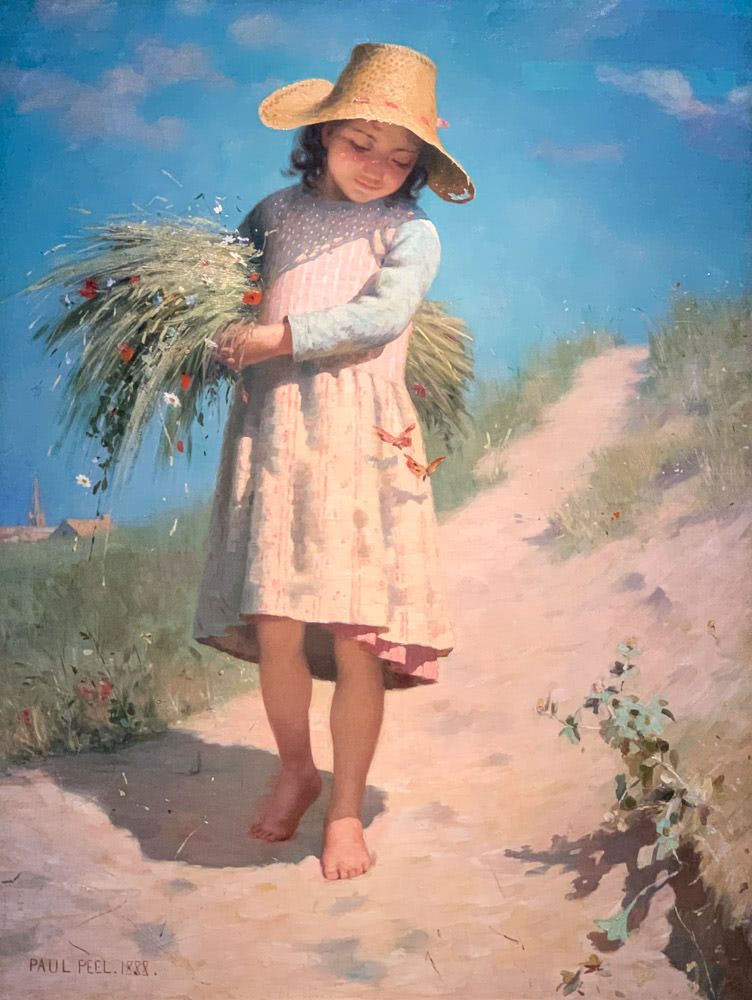 Paul Peel: The Young Gleaner, aka 'The Butterfiles'
William Brymner: The Girl and The Dog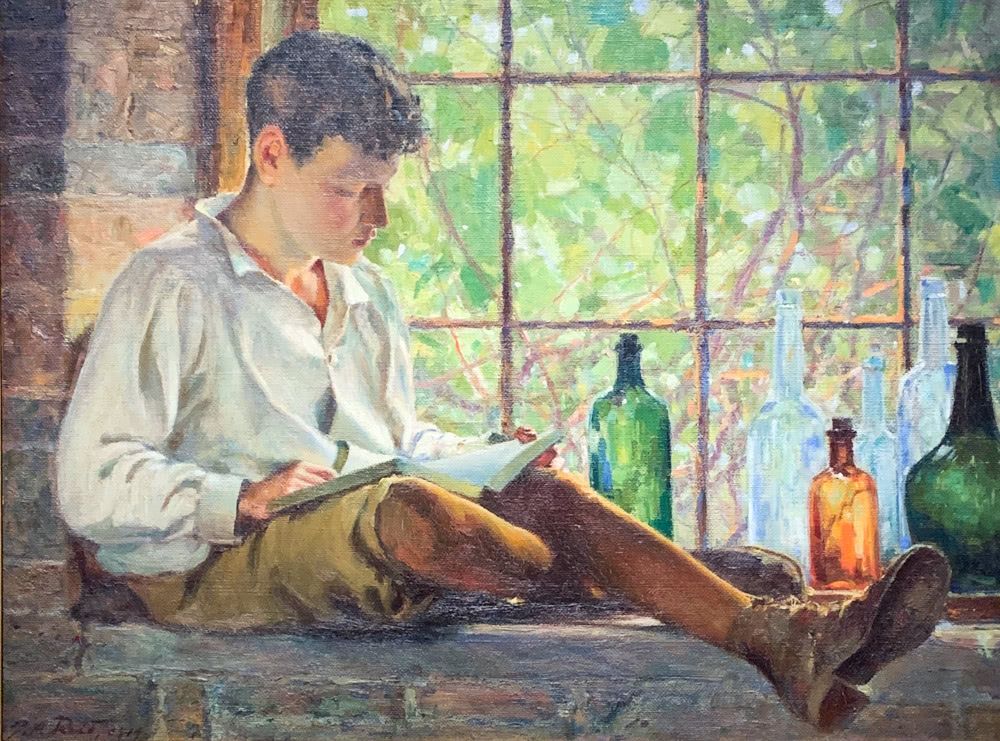 George Reid: In The Cellar Window
And of course, a scene that would perhaps rank as the most Canadian of them all - maple syrup being harvested:
Arthur Dominique Rozaire: Winter, Sap Buckets, Quebec
The sense of immediacy, life and a masterful depiction of light that seems to illuminate impressionist works from within, were all too present in the works on display here. Glad I could visit!
---
One of the paintings in this section had an alternate title: "Sunday Morning". It suddenly brought back memories of No Doubt's 90s music video for the song of the same title. Upon returning home and watching it on youtube, I realised that I had remembered nothing of the video except the food fight in the end. I am always amazed at the memories our minds selectively choose to preserve and triggers that evoke them.↩︎

There was even an entire section of scenes from beaches.↩︎
---
Date
September 2, 2019
---
---