When I drew the curtains off our ground-floor room's windows I saw a sea of white. My first reaction was that I had been struck by the opposite of blindness; though once I put on my glasses it became evident that I was merely looking at what was left from last night's heavy snowfall. We swaddled ourselves in whatever clothes lay at hand, grabbed our cameras and scrambled out of our room. Having never been exposed to such vast quantities of snow, we were worried that it would all vanish before we had had our fun.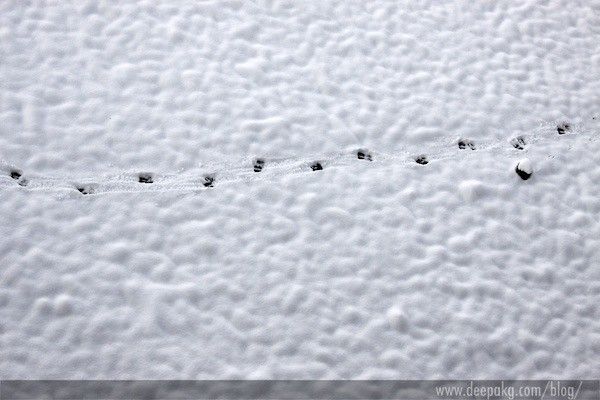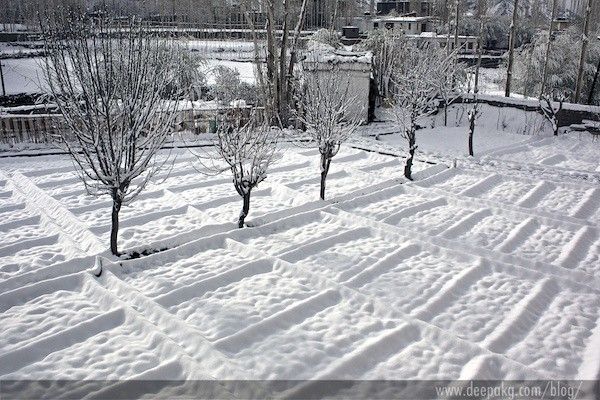 Snow-covered mountainous landscapes evoke images of regal, grand beasts such as snow foxes, polar bears and snow leopards in one's mind. A confused cow is all we had to be content with.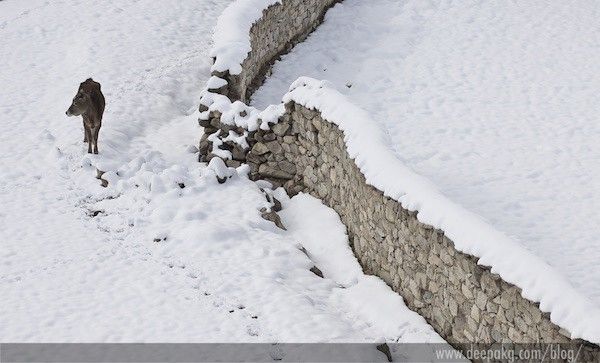 Everyone at our guest house was busy scraping and shoveling the snow away. In fact, practically every household in Leh had someone on their house's roof clearing the snow away. It was almost like Sakranti in Gujarat or Independece Day in Delhi minus the kites.
The snowfall had caused the weather to clear up. The harsh Leh sun felt very welcome. Stray dogs had by now overcome their surprise at the sudden change in their landscape and had found themselves warm, dry, sunny patches of road to sleep on.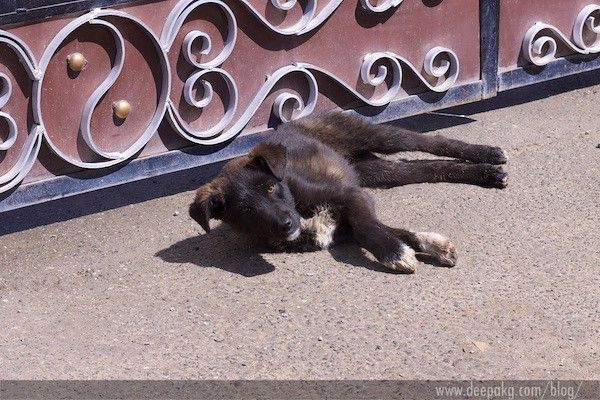 We had our brunch at a café near our guesthouse while looking at tiny streams of water from the melting snow dripping down the café's ledge. We spent most of the day wandering purposelessly in the market.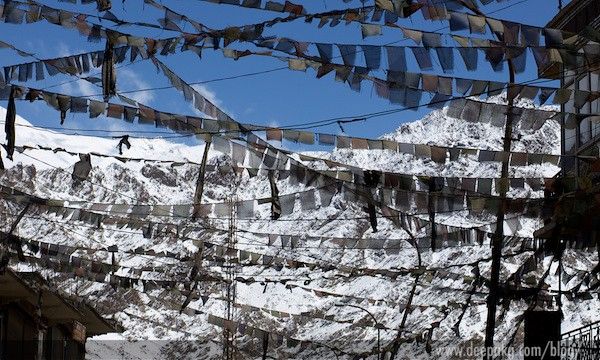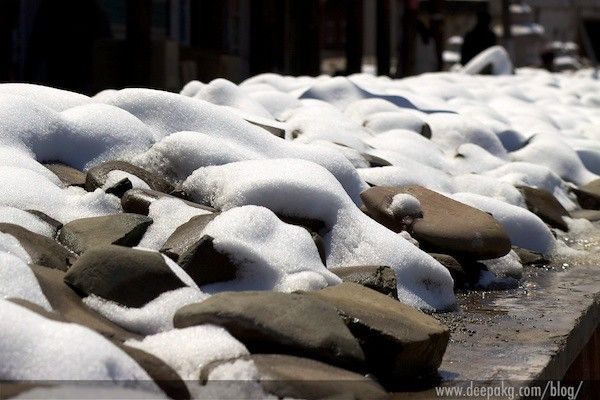 Sidewalks that were shaded, had patches of snow that were now turning into slippery ice. In other places snow and dirt's unholy matrimony was already begetting mud. By the time we were back (late in the afternoon), the cows had trundled back home and the landscape had drunk all the snow and turned ochre again.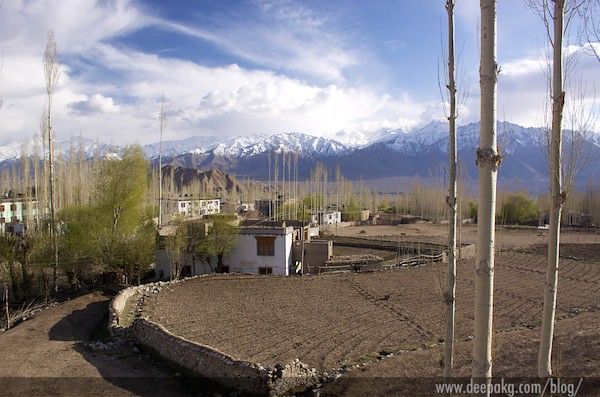 As much as we had enjoyed the snow, we slept with a silent prayer for better weather the next day.