Ladakh Vacation - Day 1
We were leaving everything behind - well for 9 days anyway - our work, the media, the Internet, the swine flu and the mosquitoes in the Kingfisher Red bus who were hell-bent on kissing us good-bye.
On the Delhi-Leh flight, the landscape below changes before the cabin crew drags the food trolly to your seat. In the beginning, we saw mountains that lacked my notions of Himalayan grandeur - inferior specimens disowned and banished by the Himalayas. But once you cross Shimla, you start to see what you'd probably consider no-so-distant cousins to Mt. Everest. Most mountains were covered in snow. Wisps of clouds cast sharp shadows on them.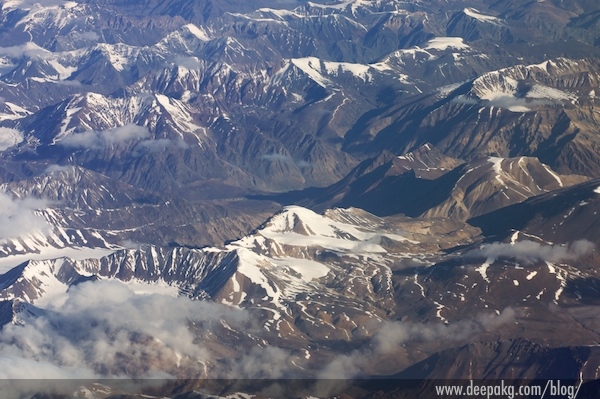 Leh Bound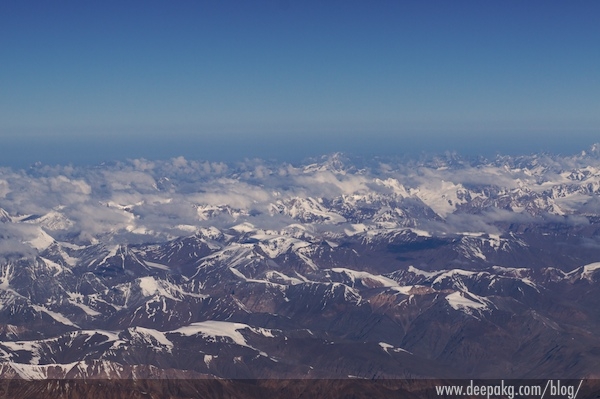 Leh Bound
Leh Bound
As we got ready for descent, snow-capped peaks went into the background and their place was taken by mountains of varied colors and textures - barren but strikingly beautiful.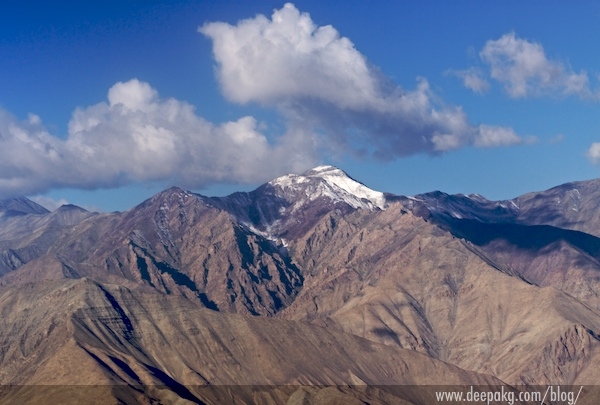 Moments before landing in Leh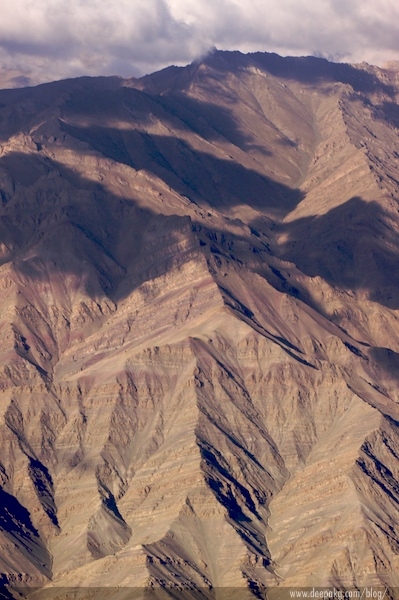 Just before landing in Leh
The luxury of being able to go from Delhi (239 m / 784 ft. above mean sea level) to Leh (3,500 m / 11, 483 ft. above mean sea level) within 90 minutes, comes at the risk of altitude sickness. You won't feel a thing immediately - in fact you'll welcome the crisp mountain air after having inhaled the re-re-circulated airplane air for over 90 minutes. But a few minutes there and you'll realize that your breathing is suddenly not a sub-concious activity you perform in the background.
Our guest house was a mere 10 minutes drive from the airport and despite being in the main area of the town, was nicely secluded from the hubbub of tourists and traffic. We had our breakfast at the guest house's roof-top café in stunned silence - it is hard to talk with a view like this: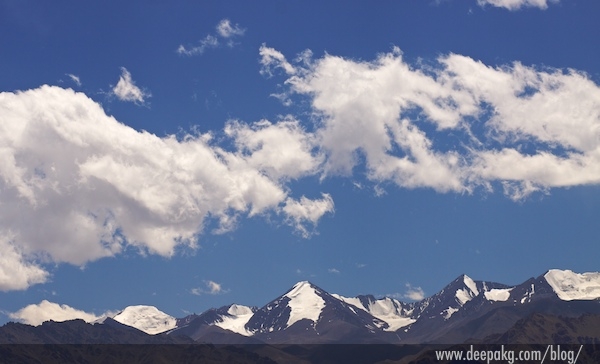 View from the guest house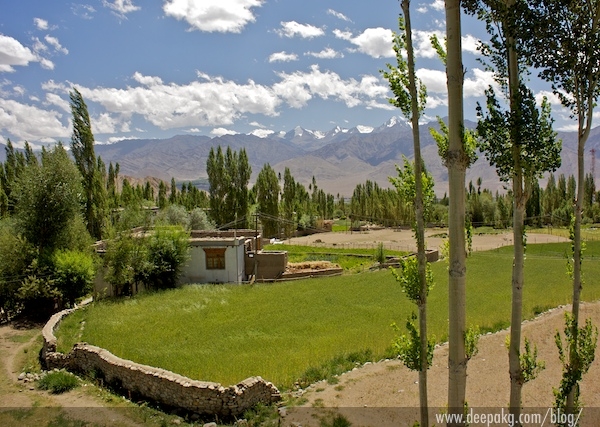 View from the guset house
The guest house also had a well-tended garden. Most plants have a 3-4 month window of survival and the flowers and plants here were determined to make the most of it; even more than I was determined to make the most of our first day indoors: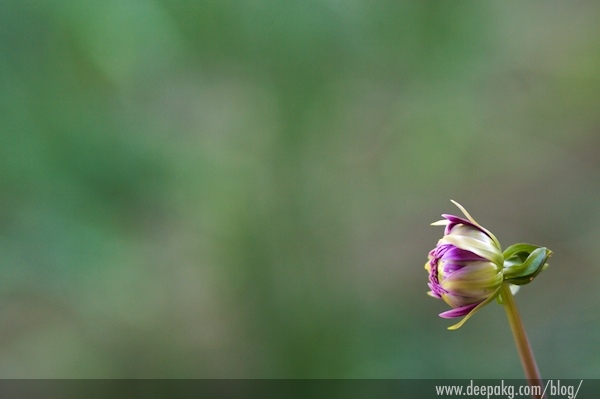 Almost a flower
Buds
---
---
---
---