Marken - Volendam - Edam
For about 9€, you can get a "Waterland ticket" and travel on the Arriva buses all day. Because of the construction work at the Amsterdam Centraal station, we couldn't locate the busstops and must've wasted close to an hour looking for them. Finally these stickers on the floor led us to the right place:
Arriva stickers on the floor outside Amsterdam Centraal Station
When we visited Marken, I was close to cycling but wasn't quite there yet. During the walk to the lighthouse along the IJsselmeer (Lake IJssel), I badly wished I knew how to cycle. That night I dreamed of cycling along this path. The very next day all the pieces would fall in place.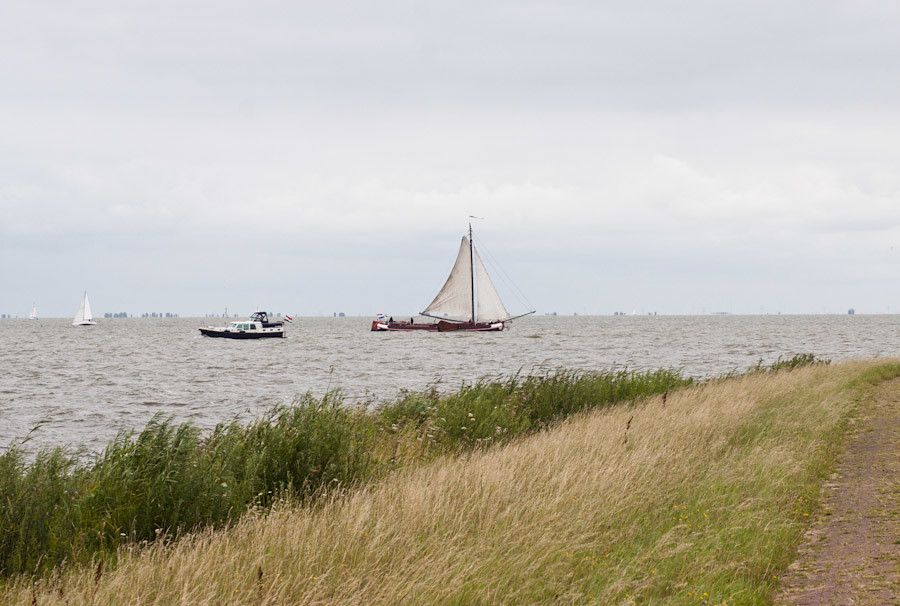 On way to the lighthouse at Marken
There is another reason why I won't forget Marken - the breathtaking views. Against a distant silhouette of tall buildings, the sailboats, yatchs and sloops with their white sails zigzagged in the distance: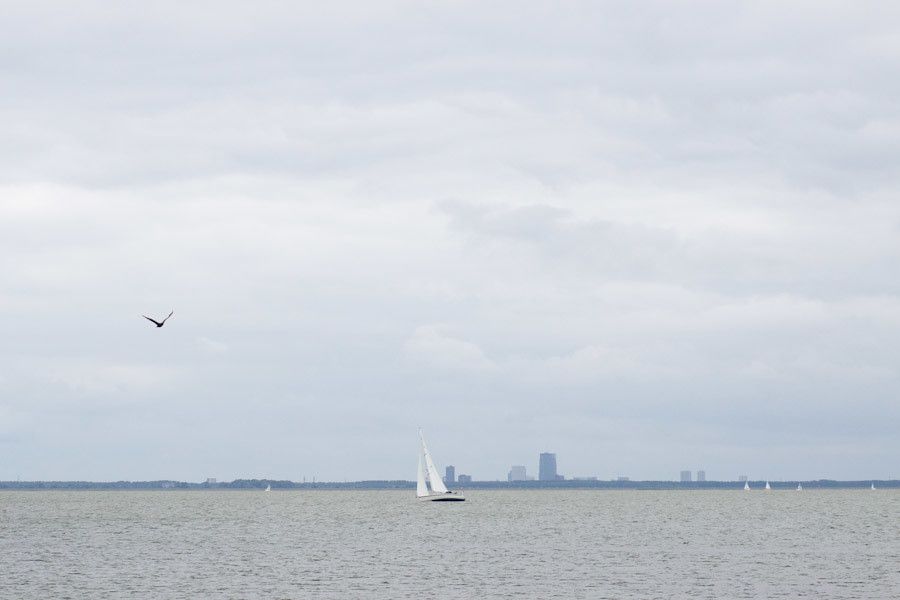 The IJsselmeer and beyond
After a little rest at the lighthouse, we took a bus to Volendam.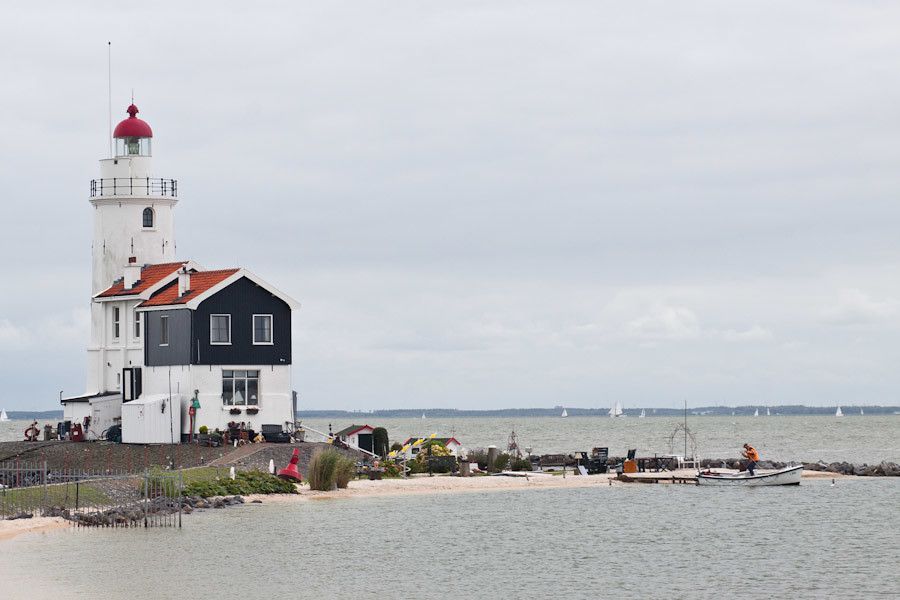 The lighthouse at Marken
A short walk from the bus stop in Volendam got us to the harbour. The cafés around the harbour are a great place to catch your breath and stare at the traditional fishing boats (which looked like they had jumped straight out of an 18th century painting).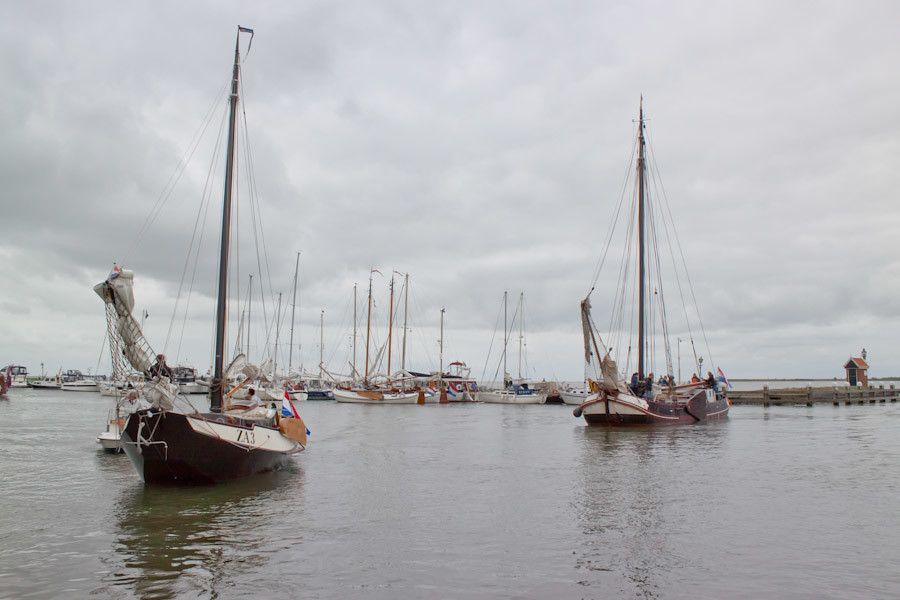 Old fishing boats at Voldendam
Just a little off the harbour is this row of houses that we quite envied. We see the river from the window, but nothing like what the view from the first floor here must be…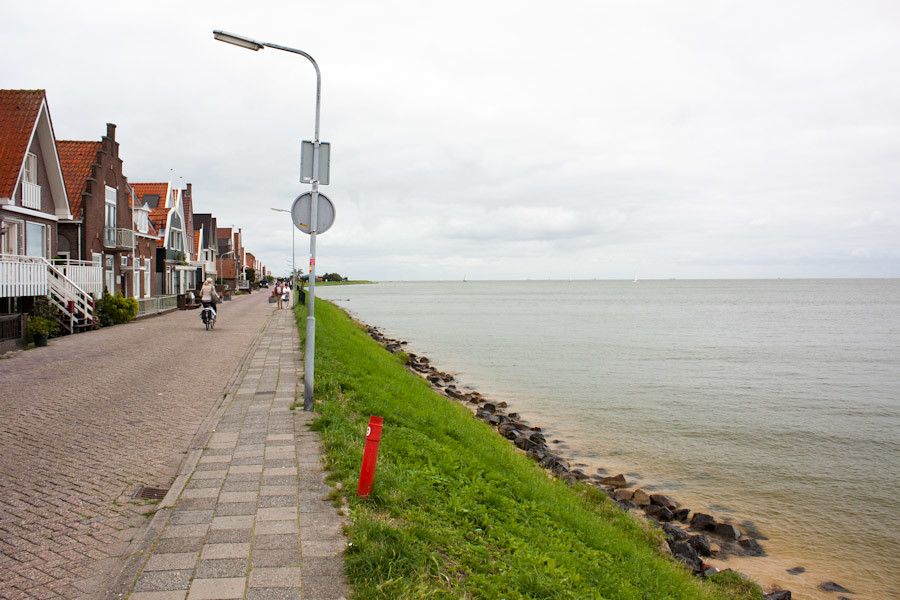 The view from these houses in Voldendam must be quite something
Our final stop for the day was at Edam. It was just six in the evening, but Edam felt like a ghost town. We were quite content walking in the quiet along the canals…
Old houses, cars and canals in Edam
and in the parks…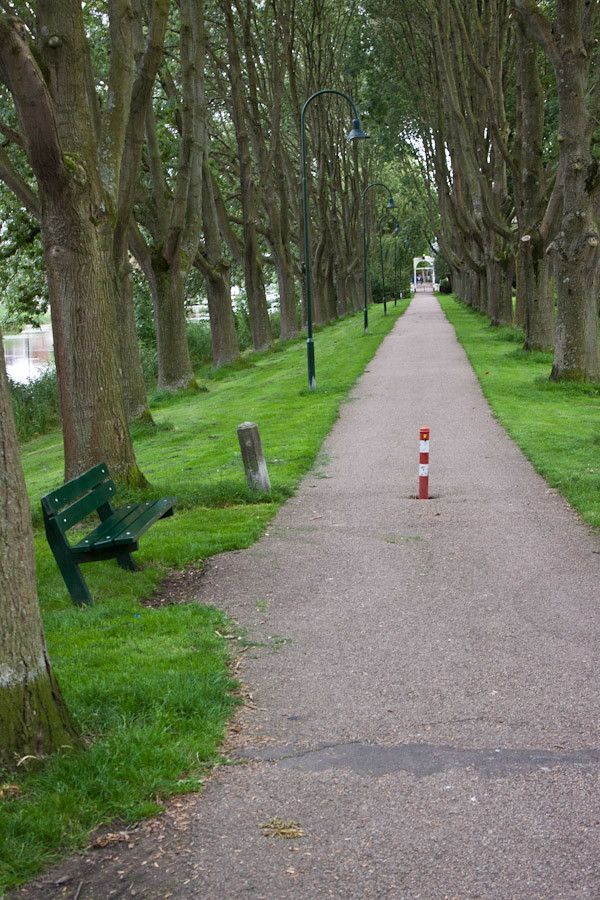 A park in Edam
A search for the Edam Fort brought us to a camping/mooring site, where my then non-existent cycling skills were again sorely missed.1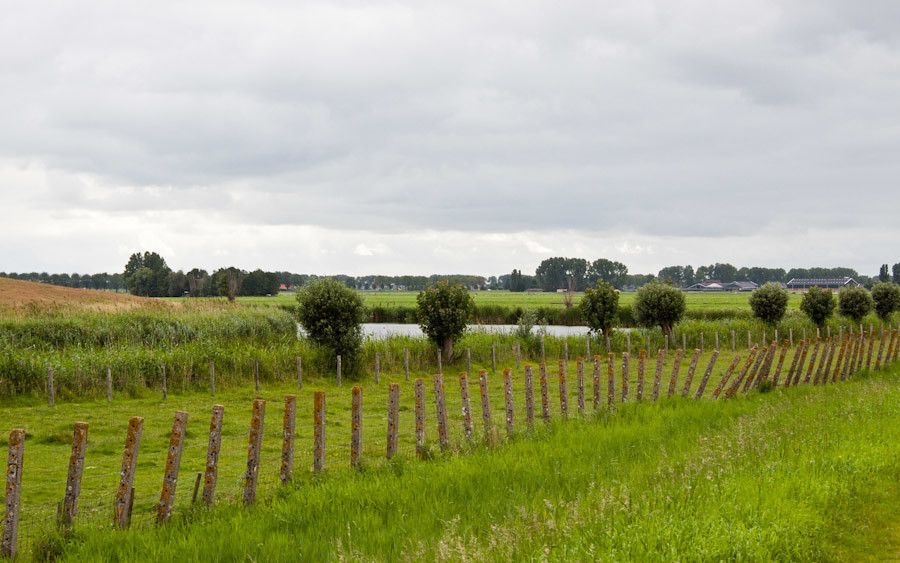 Somewhere near a camping/mooring site in Edam
The Fort was found, but it looked closed. The light was rapidly declining and we had no intention of pottering around at a place which was getting spookier by the minute. We did the sensible thing of retracing our steps back to the bus stop and catching a bus home!
---
Now that I've been cycling decent distances (13-15 km in about an hour on a folding bike), I wonder if missing cycling sorely was better than a sore bottom.
---
---
---
---