Photofriday: The Road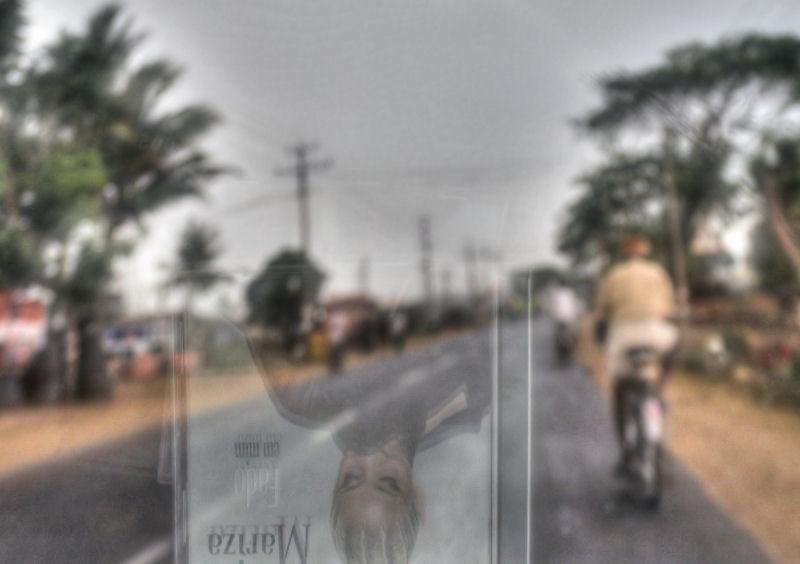 Photofriday: The Road
On the road to Shimoga I noticed the cover of the Mariza CD reflect in the windscreen. I learnt that a spell of rain can greatly enhance the melancholy that Fado often exudes.
Comments:
Deepak
Camera: EOS 350 D
Lens: 17-40 mm f/4L @ 29 mm
Exposure Time: 1/50 sec
Aperture: F 4.50
ISO Speed: 800
Tonemapped, subjected to the usual saturation/contrast tweaks and then straightened and perspective corrected. Basically overprocessed :-)
Benny Mathew
Hey Deepak, I see something wrong with this picture.
If I assume that the CD is placed on the dashboard of the vehicle, it means that you are going on the wrong side :)

If I assume that the CD is placed at the rear of the back seats, the cycle wallas are on the wrong side
I tried seeing the mirror image by flipping the photo in photoshop, still doesn't make sense
---
Date
May 2, 2006
---
---
---