Quarantine Diaries, Day 22
20:00 Managed to stick to the food time table we made yesterday. Definitely eases a not so insignificant cognitive load during a working day.
15:00 Stepped out for a few minutes to catch fresh air. It was one of those rare days when it was warmer outside than inside our apartment building. Even after all these years of living here, the first day out without a thick jacket still catches me by surprise after every winter. I walked at a leisurely pace by the water. I was drawn to the same spot where I had recorded the SAIL 2015 video I posted yesterday. I stood there and imagined a floatilla of ghost ships.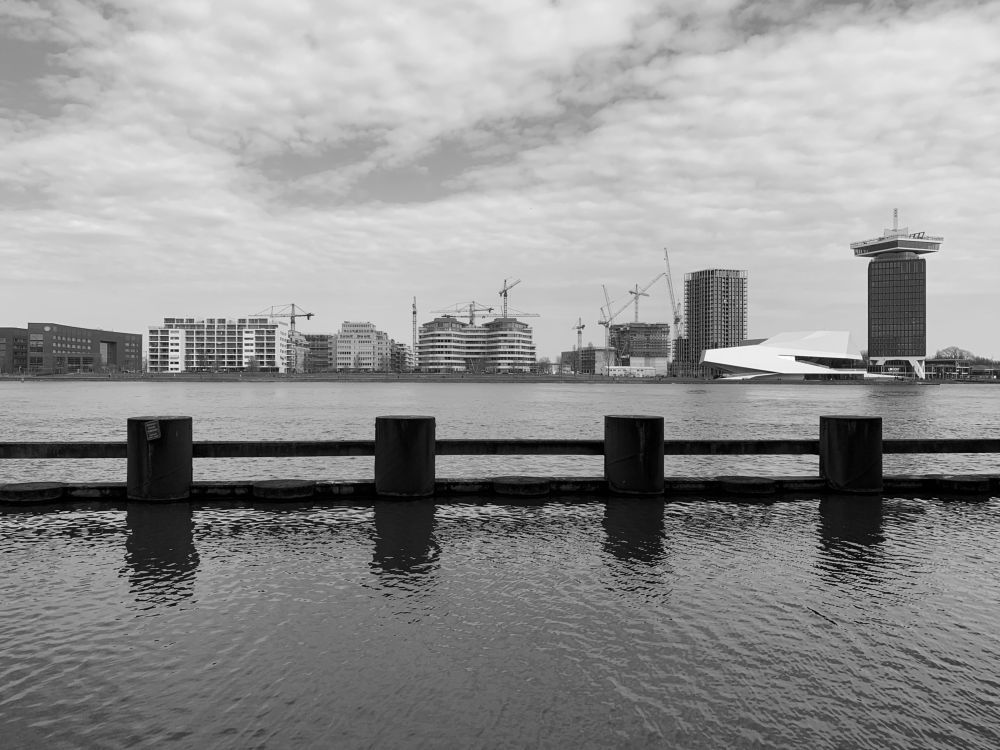 Quiet waters, ghost ships
We had seen these pots full of tulips being placed by the water from our window. Today I saw them up close. It's already too warm for tulips and they won't last very long now. On a normal year we'd take a day trip over the weekend to the tulip fields. This year we'll make do with these. With Keukenhof not opening this year and practically the whole world in the grip of a pandemic, the dutch flower industry is yet another one to suffer badly this year.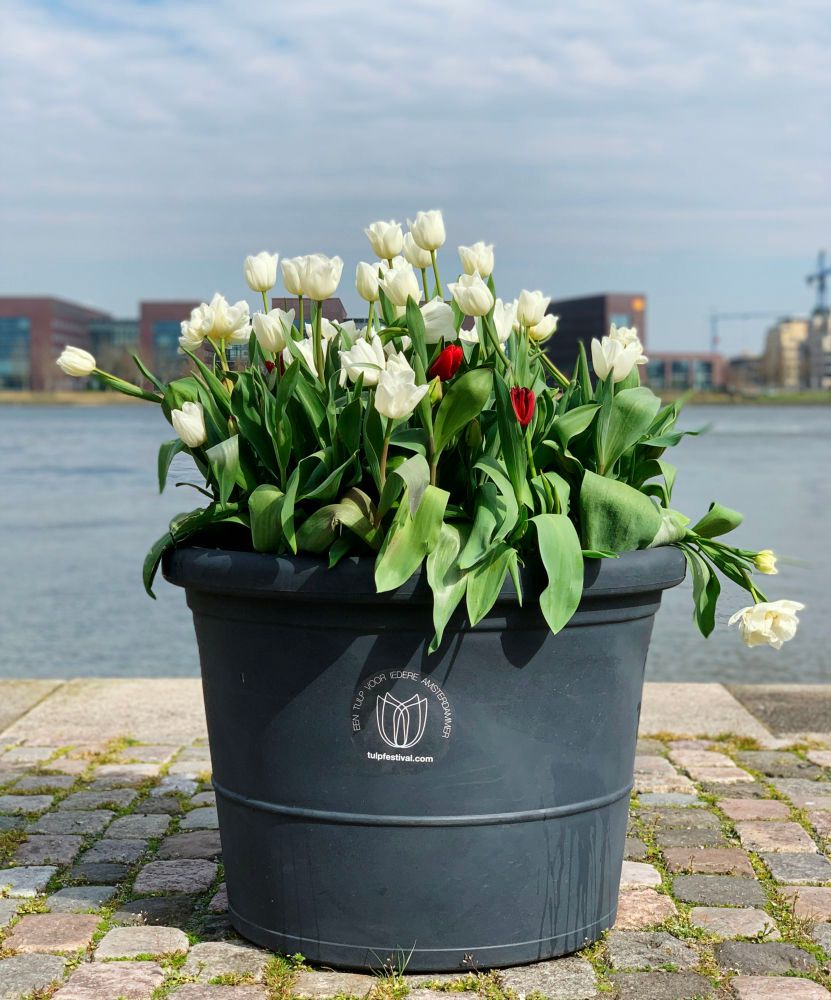 Tulips!
12:00 After years of working in offices with standing desks I find it difficult to work all day sitting down. Since we don't have a standing desk at home, I am using the bedrooms's sideboard with an upturned foot bucket with a pile of books on top as one. I do sit down occasionally and for that I have appropriated the footstool that came with IKEA's Strandmon wing chair1. It's lying by the floor-to-ceiling bedroom window and I get a plenty of daylight these days. While working from this improvised (impoverished?) setup by the window this noon, I heard the faint sound of an air-raid siren:
Turns out, it was perfectly normal. At noon on the first Monday of every month, Amsterdam tests its flood warning alarm systems. It's one of those little details of life in Amsterdam that goes on as usual. And no, I have no idea about how they plan to alert us about a flood that'd arrive at the same time as the one earmarked for testing these sirens.
---
Date
April 6, 2020
---
---