Seville - Day 1
The words "two-and-a-half-hour flight" get me nostalgic about numerous flights I used to take between Bangalore and Delhi. In Western Europe, a flight that long gets you to many different countries. It's a comfortable duration and that played its part in getting me and the wife to agree on Seville as a location for a short vacation in February. For its duration, the flight packed in a fair bit of geographical diversity.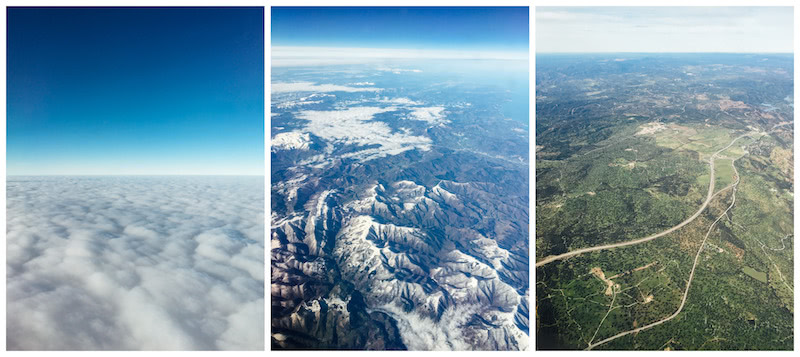 We landed in Seville around noon. Luckily, just as we stepped out of the airport, we spotted the bus that'd get us to the part of the old town from where we could walk to our apartment.
We knew pretty well that vegetarian food and Spain don't go together. We entered the food court we had chosen for lunch close to our apartment with low expectations. And still, we despaired a little at how meager our choice really was.
After lunch, we walked along Canal de Alfonso XIII to enjoy the late afternoon sun. Coming from Amsterdam, the sun felt as novel as the television antennas on the roof of colourful houses across the river.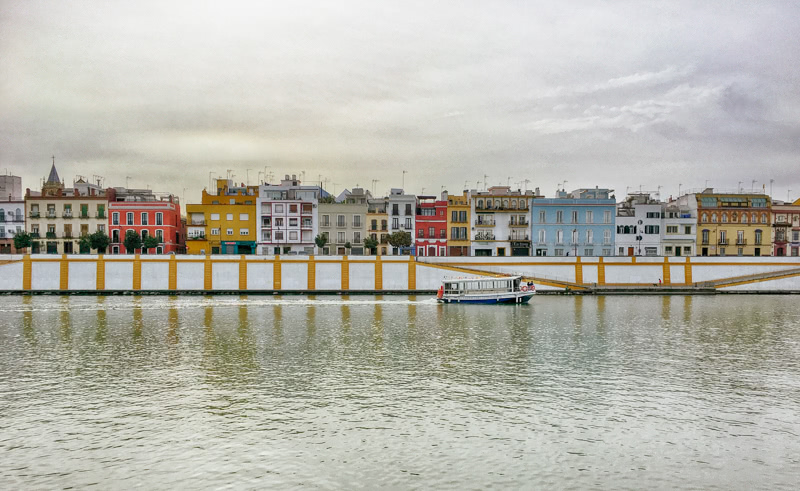 We always find the first day of a vacation in a new city a little disorienting. At 5:00 PM it was already a little late to visit any landmarks or museums so we walked across the Puente de Isabel II bridge and explored the neighbouring district of Triana.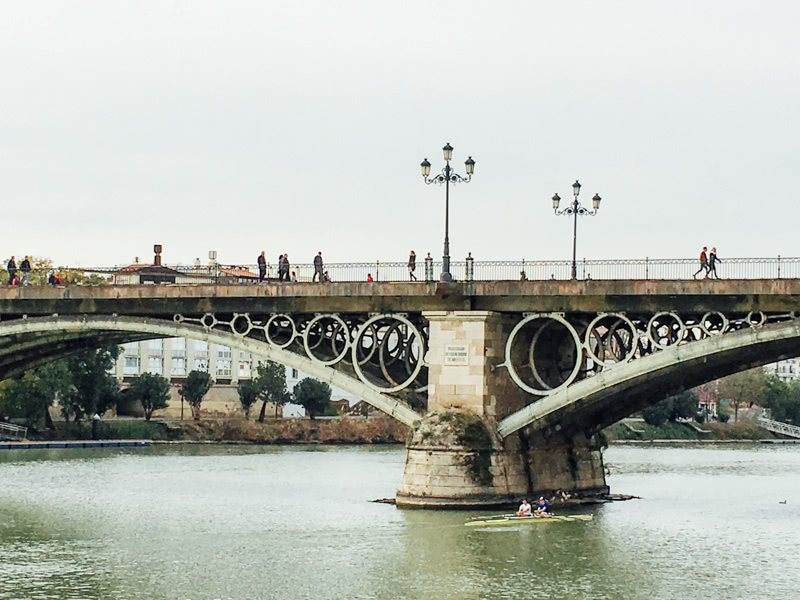 We came back just after sunset and lingered around the El Carmen - a small chapel and its belfry built in early 20th century in a neo-moorish style .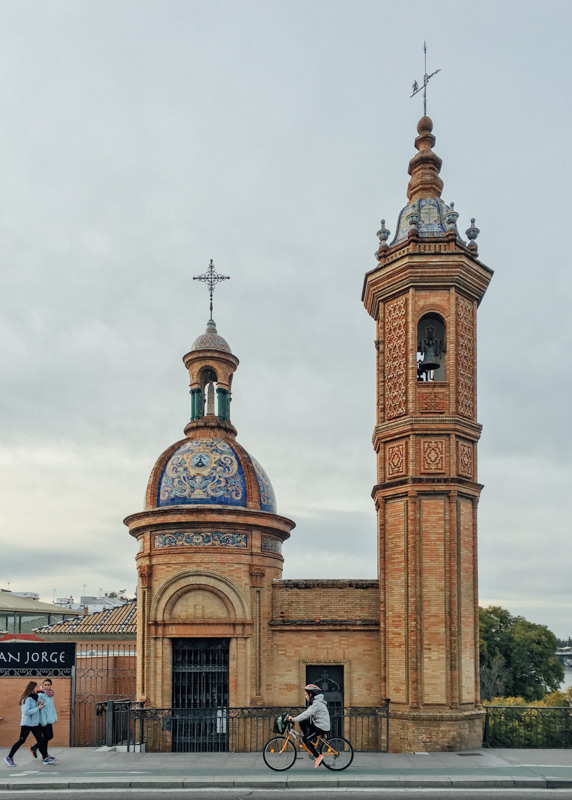 The market alongside it had already closed and we were too tired to do groceries and cook in our apartment. We therefore made the defeatist but convenient choice of picking a roadside Dominos for dinner. Landing a vegetarian pizza was not a problem but even with google translate by my side, I couldn't manage to order sparkling water in Spanish. Apparently agua con gas doesn't work. Here in the Netherlands, the colloquial way of ordering sparkling water is to ask for Spa Rood1 - the brand is synonymous with sparkling water. I wonder if I missed a similar trick for Spain.
If we were younger, we would've picked this shop selling churros and potato crips. A pizza from Dominos is no health food but theres are only certain degrees of unhealthiness that our bodies permit as we age.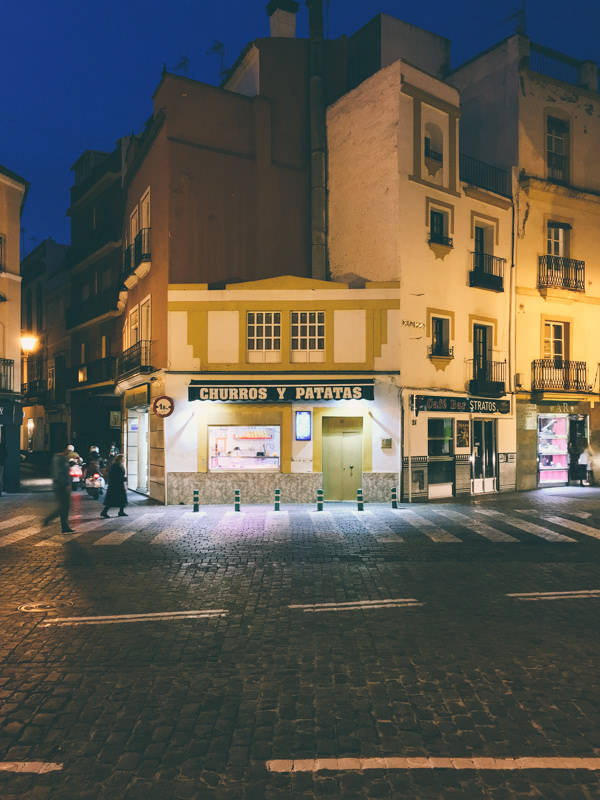 ---
Spa Red - because fizzy water of this brand comes in a bottle with red cap↩︎
---
Date
April 21, 2017
---
---