Talking of Vermeer…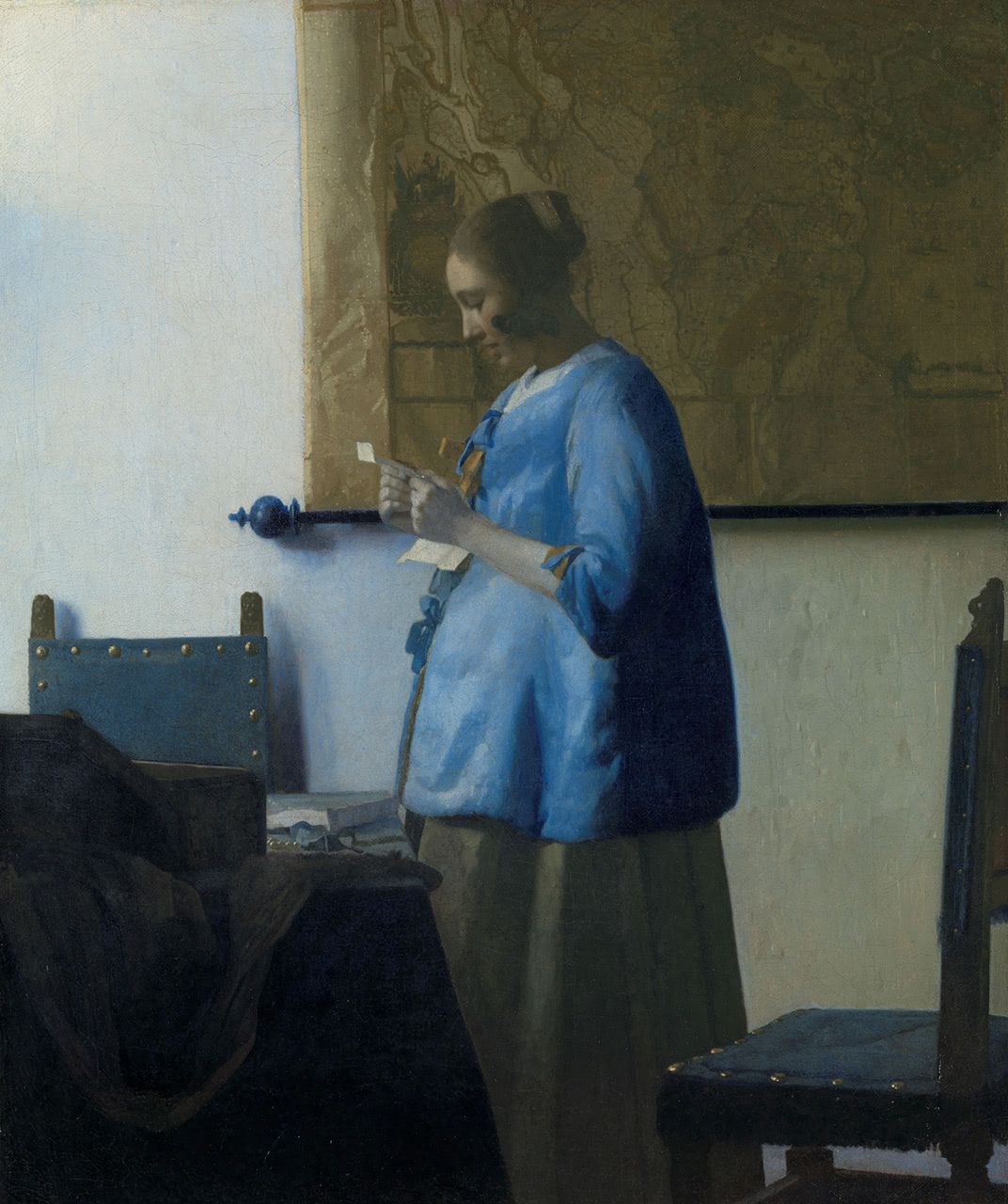 Woman reading a letter, Johannes Vermeer, c. 1663
Rijksmuseum is organising one of the biggest (if not the biggest) exhibition of Vermeer's works next year. According to reports in the local media, of the 35 or so known works of Vermeer, about 27 or 28 would be present at the exhibition1.
I haven't found an official confirmation of that number. Nor an inventory of the works that will be present. The official press release announcing the exhibition (all the way back in Dec 2021) seems to have been pulled from the Rijksmuseum website, but an archive.org copy is still around. It does not mention the exact numbers either, but does mention a few of the prominent works expected to be at the exhibition:
The Rijksmuseum's exhibition in 2023 will include masterpieces such as The Girl with a Pearl Earring (Mauritshuis, The Hague), The Geographer (Städel Museum, Frankfurt am Main), Lady Writing a Letter with her Maid (The National Gallery of Ireland, Dublin) and Woman Holding a Balance (The National Gallery of Art, Washington DC). Works never before shown to the public in the Netherlands will include the newly restored Girl Reading a Letter at the Open Window from the Gemäldegalerie Alte Meister in Dresden.
The logistics of putting together such an exhibition must be mind-boggling. The negotiations with museums across the world alone must've taken months. And then there is the problem of safely transporting2 some of humanity's most precious artifacts. It must complicate declaring the final number of works that'd be present at the exhibition - especially if not all of them will be there for the entirety of the exhibition.
The exhibition starts on Sat, 4 Feb 2023 and ends on Sat, 10 Jun 2023. The ticket sales have already begun. Naturally, I've procured them already!3
---
Nota bene: Rijksmuseum's own collection has only 4.↩︎

With all the environmental activisim going on these days that involves people glueing themselves to works of art or throwing tomato soup at them, I am dreading how intrusive the security at the museum would be.↩︎

I hold a virtual copy in my hands with all the trepidation of Vermeer's maidens holding letters. I am now a little wary of buying tickets this far in advance. For a good reason. The last time I did it was for concerts of Beethoven's Late String Quartets to celebrate his 250th birth anniversary in 2020. I ended up traveling to the US to onboard for my new job on the concert dates and the pandemic took care of the event calendar for the remainder of the year.↩︎
---
---
---
---