The Night mode on iPhone
As the winters begin to set in, the days in Amsterdam get shorter. One doesn't have to stay up very late to do night photography.
I had first tried long exposure night photography some 15 odd years ago in London. It would involve carrying a tripod, setting up the camera (then a Canon EOS 350D), hitting the shutter release and waiting a few seconds. I lacked experience and the tripod I had then (a hand me down from an uncle) was a little rickety so it'd take a few attempts to get a good shot. But the end results always made it worth it.
The wife recently got an iPhone 11 and I was both sceptical of the recently introduced Night Mode and at the same time very keen to try it. So we went for a walk around the block after dinner and I took a few shots. I was immediately hooked: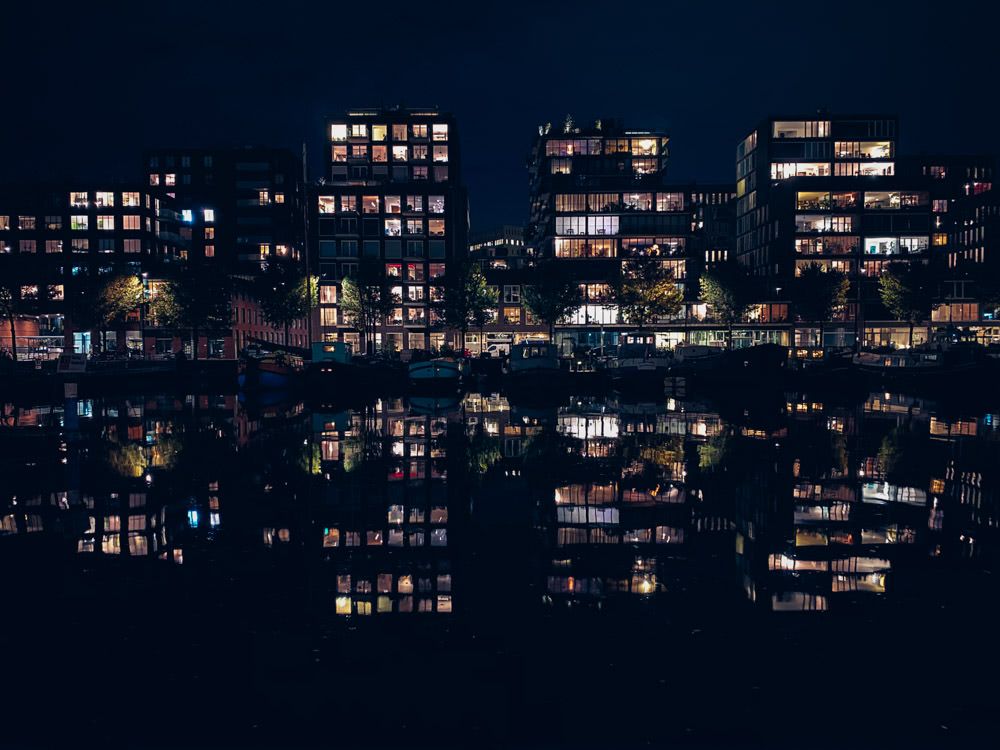 Westerdok on a still Nov night
The night mode turns on automatically and depending on brightness of the scene, picks an exposure of 1 to 3 seconds. You release the "shutter" (I use the volume control buttons on the iPhone) and hold your hands steady and that's about it. Tripod not required.
Since then I pester the wife to borrow her phone regularly. Expect to see more night time photos in the coming days.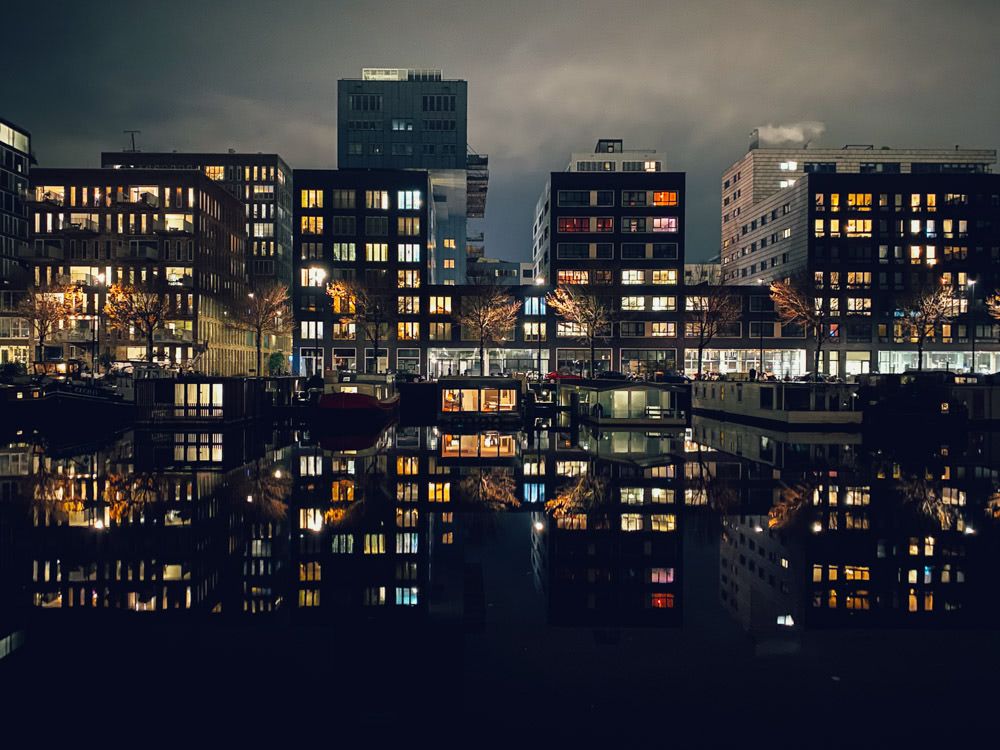 Westerdok on a still Dec night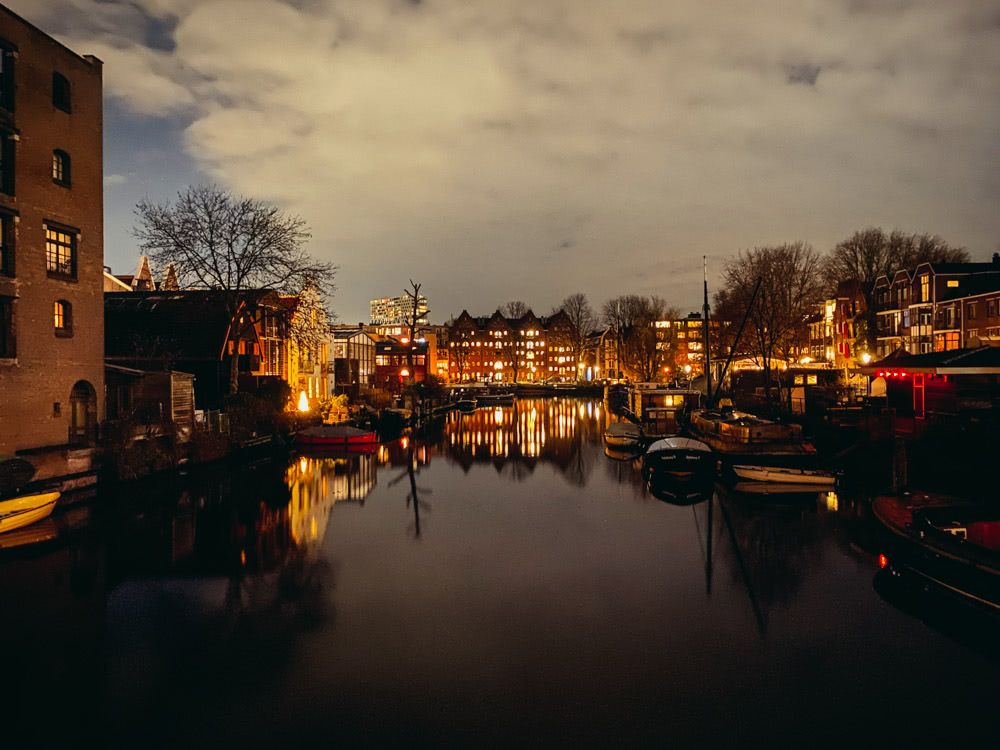 Around Prinseneiland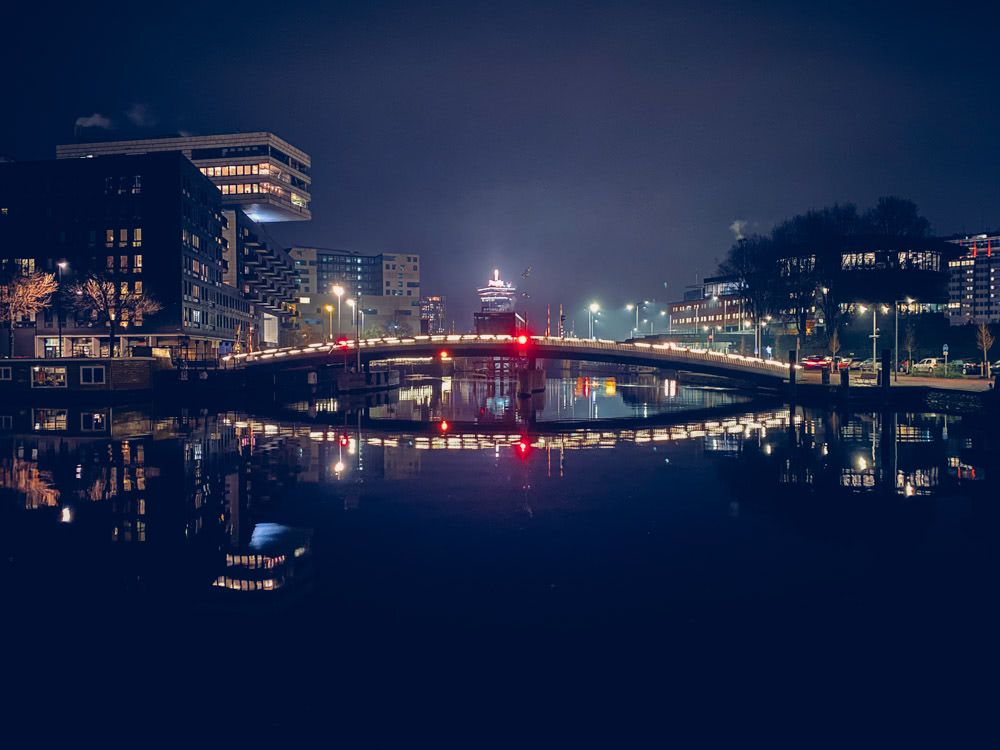 Something a little Blade Runner-esque
My only gripe so far is that while the "default" iPhone 11 lens supports Night Mode, the ultra-wide does not. Something they have remedied in iPhone 12. I am hoping that if I hold out another year, the zoom lens in the next revision will get it as well.
p.s. The wife pointed out that at a time when a lot of people would be traveling to run away from the cold and rainy Amsterdam weather, last year most people were stranded at home. So probably more than the usual amounts of homes had their lights on. To say nothing of extra Christmas lights. Also note the wide range of warm and cool tones of lighting.
p.p.s. I am also amazed at the dynamic range of the Westerdok shots. Despite many blown highlights, see how much detail of each house's interiors is visible.
---
Date
February 6, 2021
---
---