Tomorrow we complete a week in our new home. This is the fifth roof we are sleeping under in less than a month. Six, if you count the flight to Amsterdam. It is only natural that I sometimes wake up at night wondering where I am.
Our first stop at Amsterdam was the company-provided accomodation at Amstelveen. The area - though considered suburban - is barely 7KM away from the city center and is well connected by trams, metro and buses. Most metro/tram stations were hardly bigger than bus stops and there was one within walking distance of every major residential block.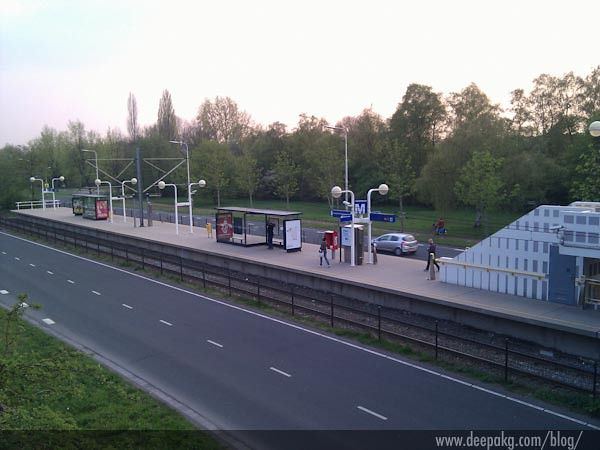 Amstelveen is one of the most beautiful localities I've stayed in. Almost every housing complex was surronded by open green spaces, trees, parks and canals (complete with tiny bridges over them).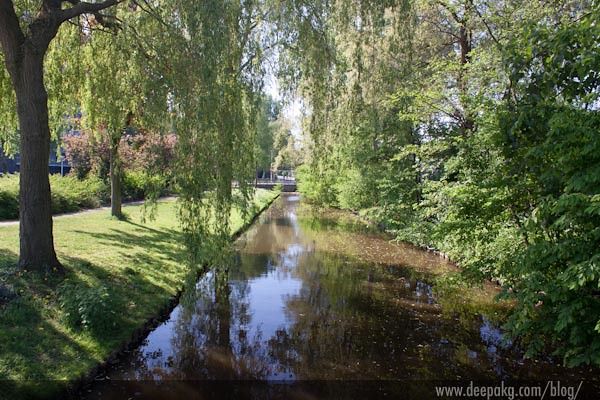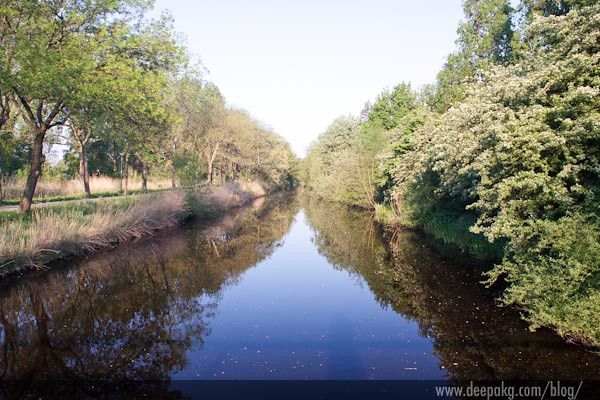 We happened to be here at that time of the year when the flowers outnumber the leaves.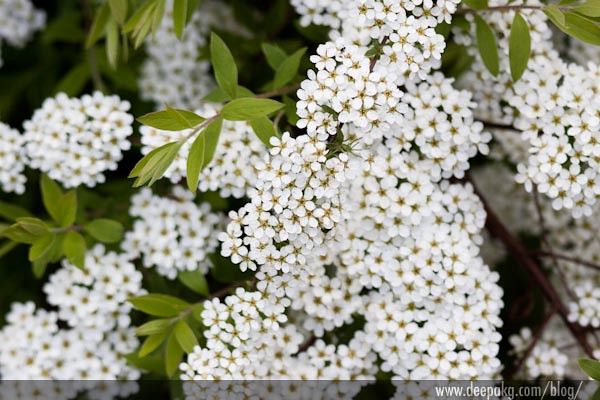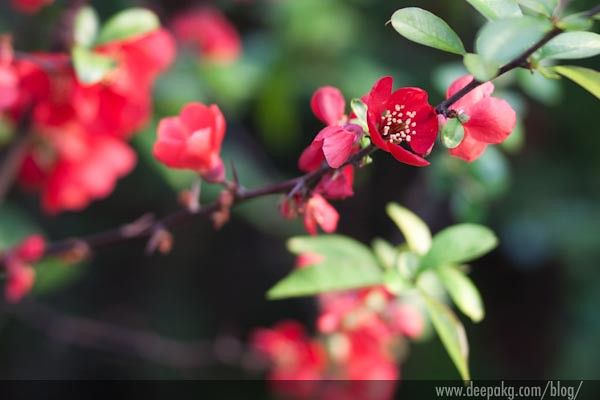 Ducks and swans merrily gliding about in the numerous canals is a common sight even in the center of Amsterdam and Amstelveen was no different. What was different was that if you would step out for a walk around 4:00 in the evening, you'd see a lot of ducks blissfully asleep near the canals.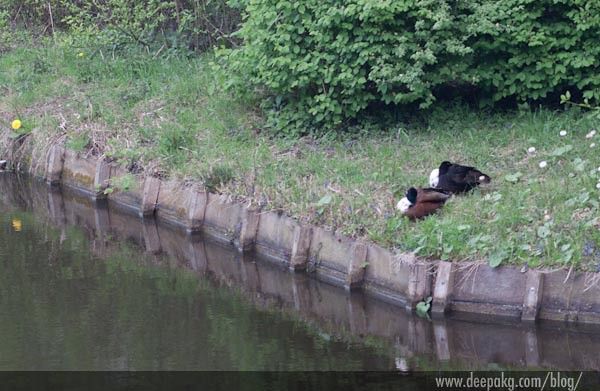 A few hours later and they'd be perky again.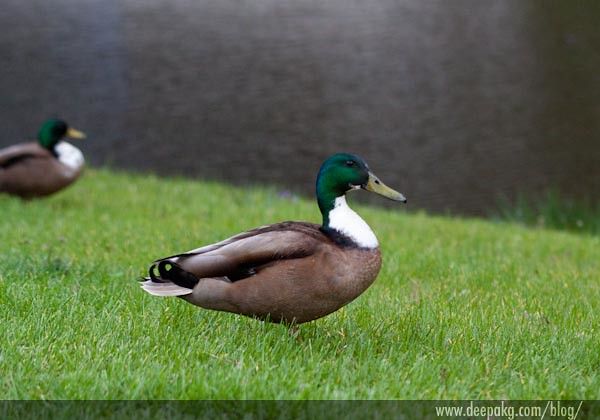 There were other colourful species of birds that we knew nothing about except that their presence amidst an urban human settlement was quite remarkable.
There were times when the mornings or evenings would be so beautiful and the touch of the cool spring breeze on our skin so gentle that we'd wonder if we if were walking through a plantation in Coorg or Ooty. Except that we never stayed in an 8th floor apartment there.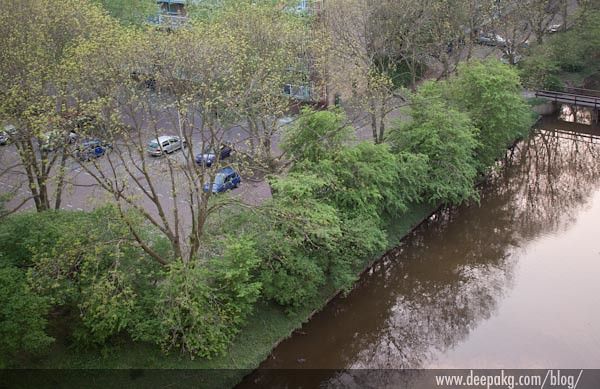 While our new place is practically in the middle of the city, it can easily boast of a view every bit as picturesque. More about the new place in the coming days…