There are other colors too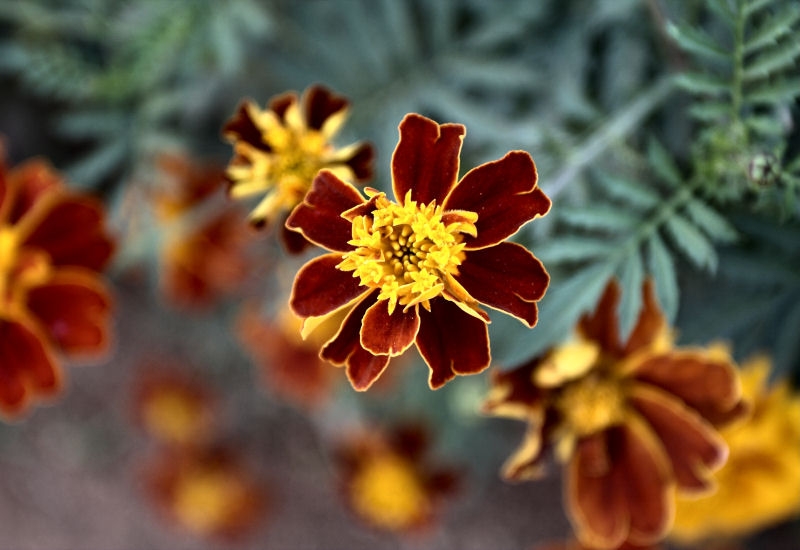 There are other colors too
My fascination for the color blue has been so strong that I am certain its source is genetic. There was a time when I had every perceivable shade of blue in my wardrobe (that's what I call a "wardrobe malfunction"). I would pick two shirts with a barely perceivable difference in shade, and purchase them against the opinion of the salesman who would insist that the two are exactly the same. My take on the popular verse taught in kindergarten was this:
Roses are red
Violets are blue
How I wish
Roses were too
(I mean blue)

Taking photography a bit more seriously, remedied this situation a bit and I began to appreciate other colors. But a real reform — one whose scope extends to the wardrobe — came about after I made my acquaintance with this certain someone. This post goes out to that lady whose love for mustard, orange and maroon has been somewhat infectious.
Comments:
Deepak
Camera: EOS 350 D
Lens: 17-40 mm f/4L @ 40 mm
Exposure Time: 1/30 sec
Aperture: F 4.0
ISO Speed: 400

Laal Peeli
Five blue shirts in a washing machine
Spinning in an old and boring routine
Along came a maroon one from the wife
And said to the blue lot "dudes get a life!"

interesting colors there…though i've liked the blue shades in ur snaps very much…
Beautiful! What time of the day was this shot? The light is great again!
Kaushal
Ironically the blues visit you quite very often.
I prefered the one with the water droplets to this one by the way!
sigbhu
fanstastic site….youir old one too….
i remember i used to do flowers a long time ago…nice shot!
Very similar to the floating pink zinnias posted earlier.. I really like this effect.. lovely
---
Date
May 1, 2006
---
---