Vignettes from Amsterdam - Bicycles
You'll find bicycles everywhere in Amsterdam and indeed in the Netherlands in general. If you see a wall or half a wall, chances are you'll find bicylces propped up against it.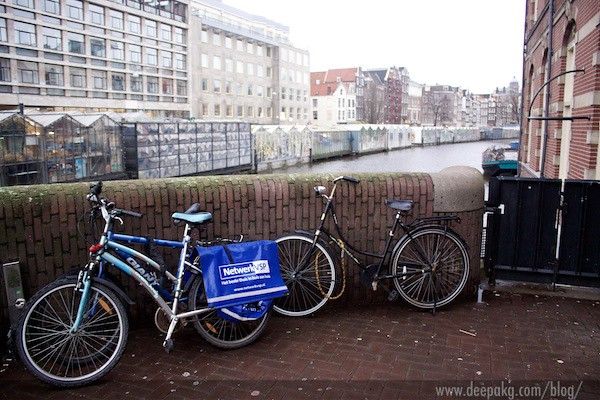 Cycles everywhere
And then there are ways to park even when you cannot find a wall.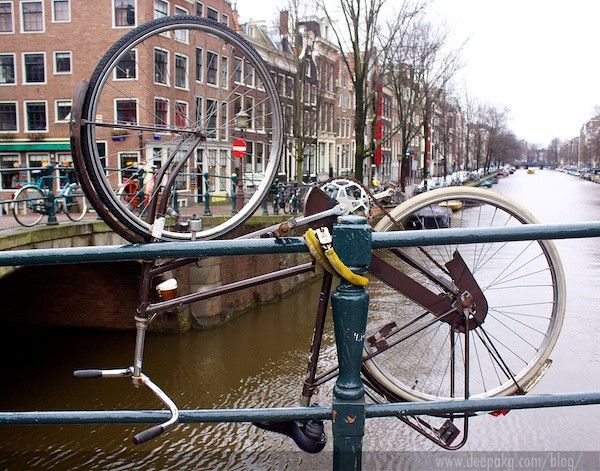 There are ways to park and there are ways to park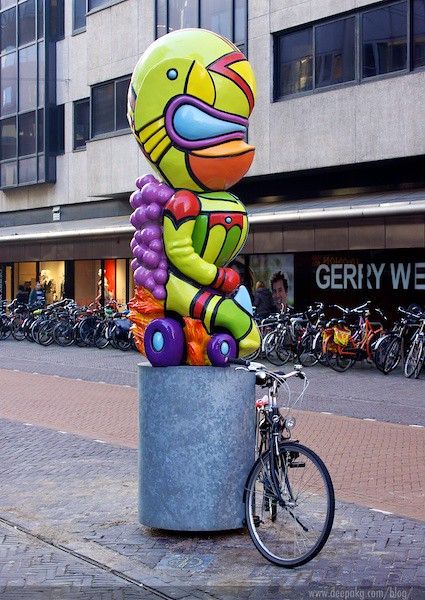 If something can support a bicycle, it will
Cycling is actively encouraged too. There are dedicated lanes for cyclists and at places even dedicated traffic signals. It is also common for supermarkets to have a section dedicated to bicycle spares and DIY kits.
We were visiting Amsterdam in January - the weather on most days was cold and windy. While we were having a hard time getting to use our limbs properly from under multiple layers of clothing, the cyclists seemed to have no problems maneuvering their bicycles. Even rains weren't much of a deterrent. As someone who hasn't yet learnt to cycle, I could only look at people who cycled with an umbrella in one hand and the handlebar in the other with a blend of wonder and envy. Other brave souls cycled while chatting on a cellphone in one hand. Fortunately I didn't come across anyone accomplishing the unique feat of cycling with an umbrella in one hand and a cellphone in the other or my self esteem would now be that of an amoeba.
While for most people bicycles are nothing but practical means of getting from one place to the other, for others a bicycle is a personal artifact that bears a stamp of their personality.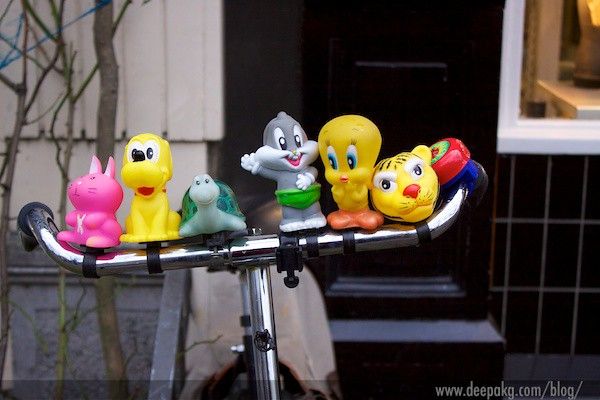 Custom handlebars
I've been thinking about my resolutions for this year. May be learning to cycle won't be such a bad start.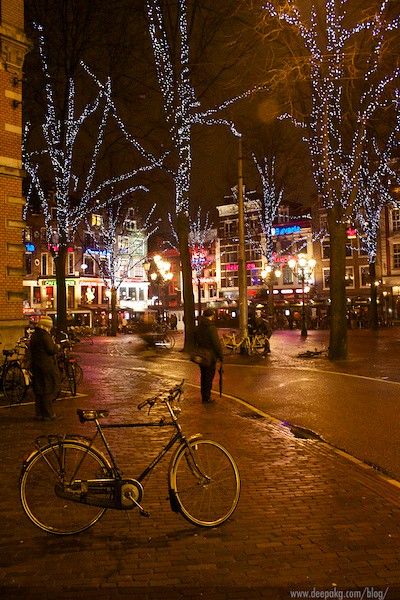 You can leave them standing anywhere
---
Date
January 21, 2011
---
---