Discovering Vilhelm Hammershøi
I was at Munich's Kusthalle in Sep 2019 to see an exhibition of works by Canadian impressionists. I was carrying a small backpack which wasn't allowed into the exhibition rooms. I turned back and located the public lockers to leave my bag in. Not only were they all taken, there were already one or two people ahead of me waiting for someone to come back and release one. I eventually located the paid cloakroom where I could drop my bag off. The walls of the cloakroom were plastered in promotional material from past exhibitions. It is here that I first saw a poster from an exhibition from many years ago, titled, Hammershøi - this modern Nordic Vermeer. The poster featured a girl at a piano - probably a hat-tip to Vermeer's The Music Lesson.
Vermeer's The Music Lesson and Hammershøi's Interior With Woman At Piano
I thus discovered Vilhelm Hammershøi whom I now consider as one of my favourite painters.
Of late, I've been revisiting his works and have been mesmerised by them. I find his muted color palette and his depiction of shadow and light very soothing. They remind me during these days of being locked down at home, when we've all had more than our fair share of looking at doors, walls and windows, that even the banal, if you pay attention, is beautiful.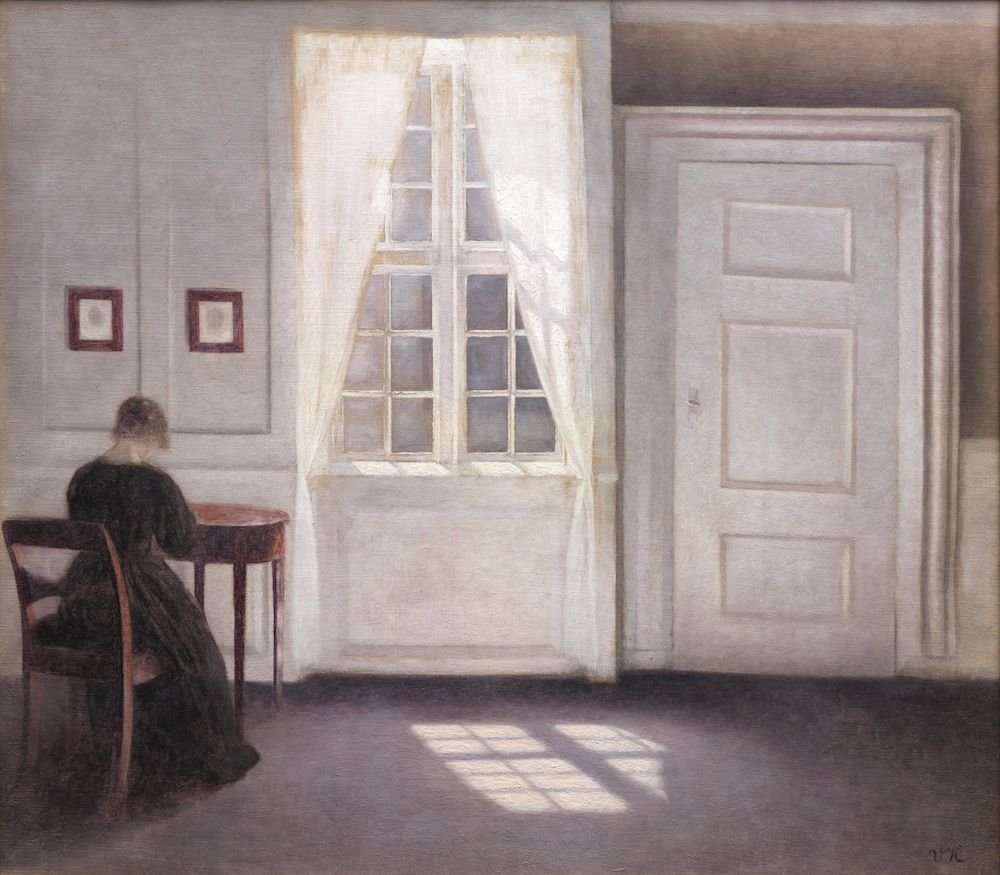 Interior From Strandgade With Sunlight On The Floor
p.s. Talking of Vermeer, there was a documentary a few years ago about someone trying to recreate The Music Lesson. Worth a watch.
p.p.s. I miss traveling, among other reasons, for the serendipitous discoveries one would make along the way.
---
Date
January 30, 2021
---
---