Quarantine Diaries, Day 18
19:00 After close to 3 weeks of video conferencing I am getting sick of the constant lag, dropped frames and choppy audio. In person meetings will feel like a miracle after this for the non-laggy audio alone.
15:07 Saw this outside our GP's clinic a few days ago: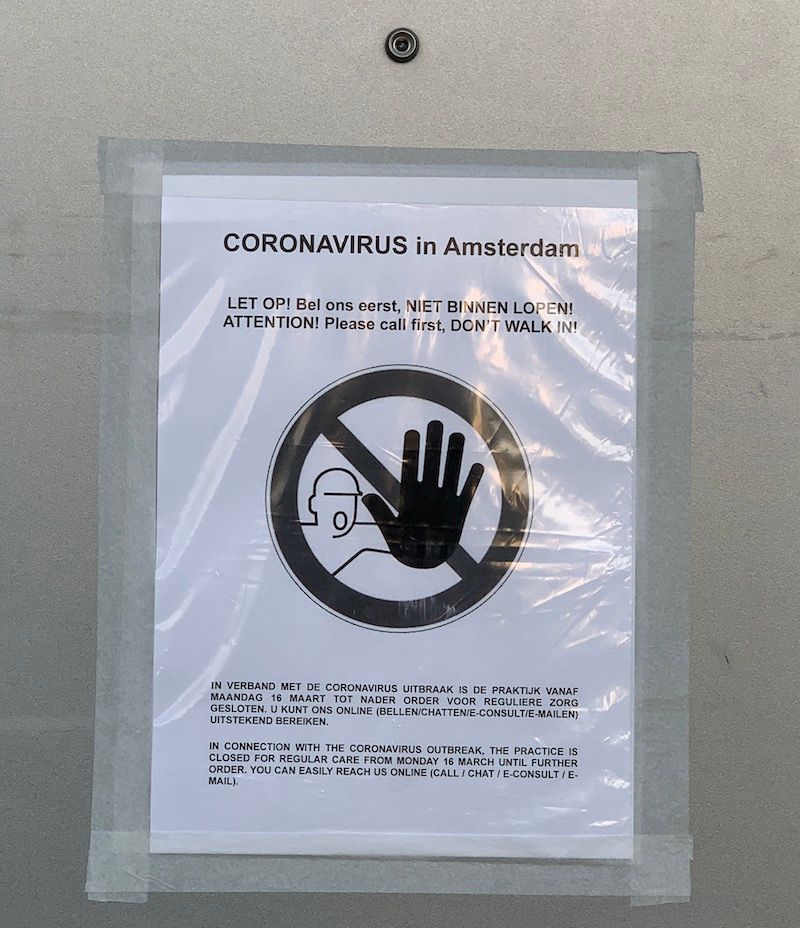 No Entry
It's yet another way in which the old ways of this world are being upended - you no longer simply visit your GP when you are sick. They now offer consultations over phone and video and are even working 7 days a week. A newsletter I got from their office even offered to make arrangements for doing groceries for members of their practice that were in a high risk category owing to age or comorbidities.
14:40 With no cricket being played these days, Cricinfo has been dusting off their archival content. Their "RetroLive" feature showcases old matches - including prematch preview, "live" ball by ball text commentary and post-match analysis. While broadcasting old matches works on television (and even there probably as a highlights package) I am not so sure about text commentary. They featured the 2011 World Cup final between India and Sri Lanka today. I tuned in for India's innings out of sheer nostalgia and even had my pulse go up for a moment as Malinga dismissed Sehwag and Tendulkar. But then the reality of this being text commentary for a match from over 9 years ago sank in and I closed the browser's tab.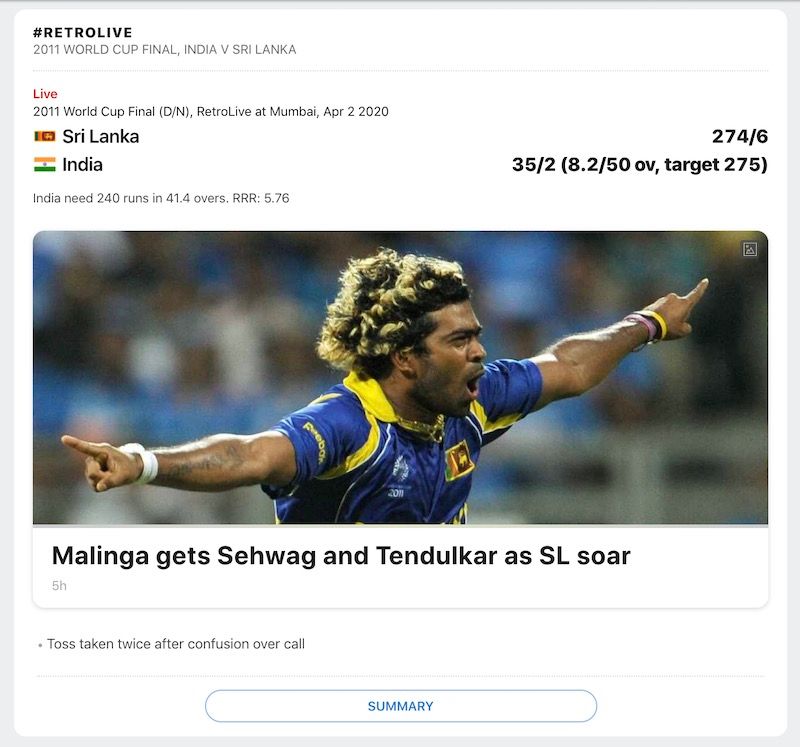 ESPN Cricinfo Retrolive
---
Date
April 2, 2020
---
---